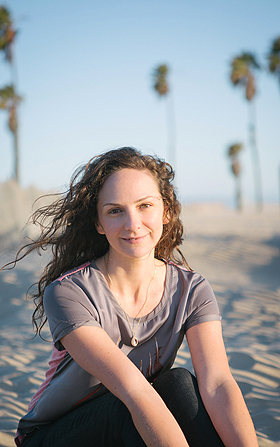 Sarah Sloboda is an award-winning, rock-n-roll-inspired photographer for stylish families and kids. She provides impeccable work for discerning connoisseurs who want an experienced, creative approach to their photography needs. Clients from all over the world seek her out when they are in the same city, or when visiting San Francisco.
Sarah composes shots crazy-quickly, and delivers a large number of "keepers" from every session. Using flattering light and angles, her style minimizes the need for retouching. Her intense focus is balanced with a light-hearted, accepting manner that children and adults alike warm up to. She creates genuine connections with individuals and families. The sessions are fun, and the results are one-of-a-kind. 
Having studied the masters of street photography, Sarah's images blend with the realm of fine art. A lot of her work is private commissions, and she works with editorial and commercial companies who need subtle images that display artistic integrity.
Sarah earned her B.A. in Film & Video Studies from the University of Michigan. She is a published writer, and was once the Production Coordinator for The People's Choice Awards, in addition to other entertainment credits. 
After spending nearly a decade honing her craft in NYC, she is now based in the San Francisco Bay Area. She was born and raised in Cleveland, Ohio, where she frequently visits. When traveling on her Family Photo Tour, she serves clients in New York, Chicago, Cleveland, Los Angeles, London, Paris, and more.
Awards, publications, and clients include Getty Images, Rangefinder, Daily Candy Kids, Martha Stewart Weddings, The New York Times, New York Magazine, Rock-n-Roll Bride, The Knot, Prix de la Photographie Paris, Mommy Poppins, A Child Grows in Brooklyn, Glamour.com, Sephora, CW network, Gallery Stock, and many more.
 Read testimonials.
Photo credit: Gary Ashley
{Blog contains affiliate links for stuff that Sarah loves.}