On Location: Summer-Ready Sisters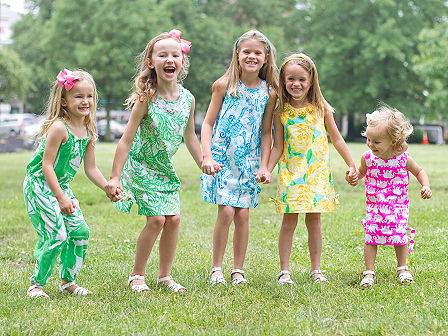 Had a couple of friendly photo bombers pop into this shot before we started on these sisters' summery photo session. I love the look of these vibrant patterns together – a bold move wardrobe-wise, but it totally works. 
Each of the girls was so expressive, I truly had a hard time narrowing down their photos. So, I'm including a whole lot here so you can see how much fun they had in front of the camera.