Day-in-the-Life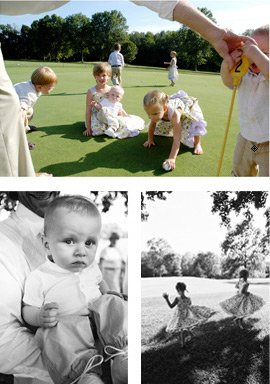 With training as a photojournalist-style photographer through mentorships and apprenticeships with truly vintage Life magazine type shooters, the Day-in-the-Life package is Sarah at her absolute best. Having years of rock concerts, jazz album art, and event coverage under her belt, her ability to blend in with her surroundings and capture the unique reality she witnesses creates unforgettable images with a museum-quality feel.
For the truest photography lovers, an annual Day-in-the-Life session will create a record of your family's moments that goes much deeper than the clothes you wore. Throughout the day, Sarah will find glimpses of what is truly you, where you are right now in life, and make a document for all of time.
Select this package when the grandparents come to town, preparing for a big game or tournament, or to tell the story of a favorite family activity like gardening, baking cookies, or jumping in the leaves. There is plenty of time for wardrobe and/or location changes.
4 hours
Up to 8 people
High-yield (100+ images)
Rush turnaround available (regular is 10 days)
Personal printing rights included
Pets welcome!
Heirloom Suite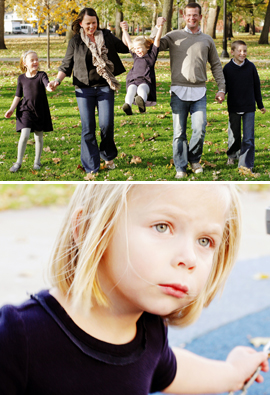 Two hours of Sarah's signature photojournalist style in your home or at the location of your choice.  Perfect for first-time clients, families with new babies, or if you would like to have Sarah do a pre-session wardrobe consultation the same day, before you start your shoot.
This session allows you to plan for multiple outfit changes and set-ups at home. Or, create an entire adventure on location, and have Sarah capture a storybook collection of images.
2 hours
Up to 6 people
Images delivered in 10 days
Personal printing rights included
Pets welcome!
Memory Maker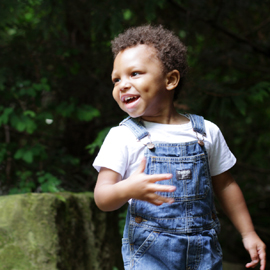 A one-hour session in your home or the location of your choice. Perfect for families who want multiple sessions throughout the year, and who are already familiar with Sarah's working style.
Be camera-ready and prepared to have fun!
1 hour
Up to 4 people
Images delivered in 2 weeks
Personal printing rights included
iPhone InstaGrat Coverage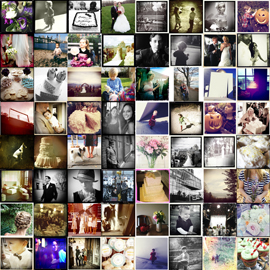 Some occasions simply call for instant gratification. Whether it's a wedding ceremony, a publicity event, or a child's birthday party, leave the iPhoneography to Sarah. As a pro, Sarah can make the iPhone's camera sing! She'll incorporate all kinds of editing tricks and vintage effects for a whimsical and unique array of photos sure to get oohs and ahhs.
And, you get the benefit of the in-phone editing process with super-fast turnaround — your images are delivered via Dropbox on the very same day. Sarah calls it, "Insta-Grat."
Just like Sarah's other packages, Insta-Grat coverage comes with personal usage rights. Also available with publicity rights, commercial rights, and/or live-tweeting, each for an additional fee. 2-hour minimum booking required.