April 12, 2016
On Location: Brooklyn Family Photos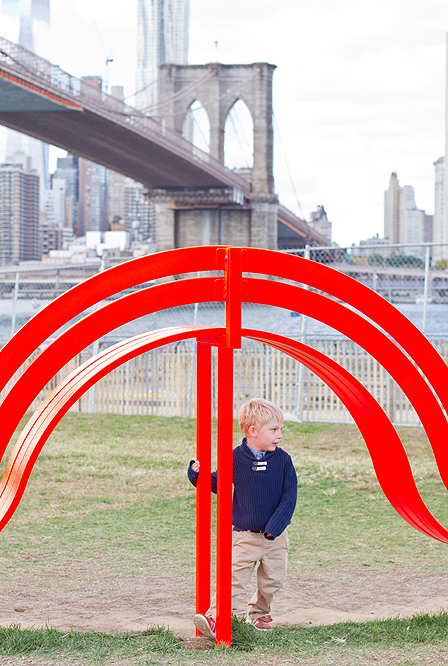 Brooklyn Family Photo Shoot
Brooklyn Bridge Park is constantly new. The grounds frequently feature art installations, the open sky show is always on display between the Manhattan and Brooklyn Bridges.
And, the diamond sparkling at the center is Jane's Carousel under glass. It's a favorite spot for family photos — there's plenty of room to skip and jump and run, or even take a turn on the merry-go-around.
Want to plan your own session? Get info on my upcoming New York City family photo sessions.
Check out more kids photography here.