March 8, 2013
The Art of Surprise – Transformer Station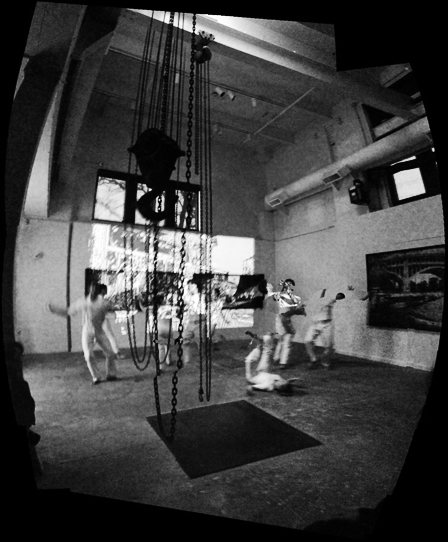 When I was a little girl, I would watch Sesame Street, and then play pretend, saying I was from New York. Growing up in the city of Cleveland, I loved everything about cities — the cracks in the sidewalk, the neighborhood trees, the parking lot around the block where I could ride my bike. I fell in love with life in the city, back when I could represent my age on one hand. Cities were my first and deepest love. And, the first time I ever went to New York, I thought I'd never want to be anywhere else ever again.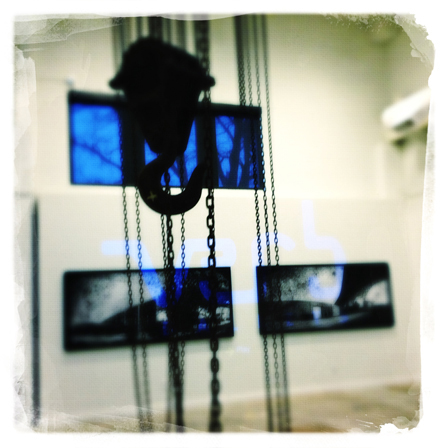 Ten years later, I was drawn back to Cleveland. That feeling of excitement lurking around every corner, it seemed buried somewhere here, just waiting for someone to unearth it again. I moved back here just under a year and a half ago, and have already seen things come and go. A cool attempt at restoring retail to downtown, Dredger's Union, failed within the first year. This would be no big deal in New York, where retail stores come and go more quickly than good and bad witches in the Wizard of Oz. But in Cleveland, it hinted a sad potential truth: perhaps, we aren't there yet.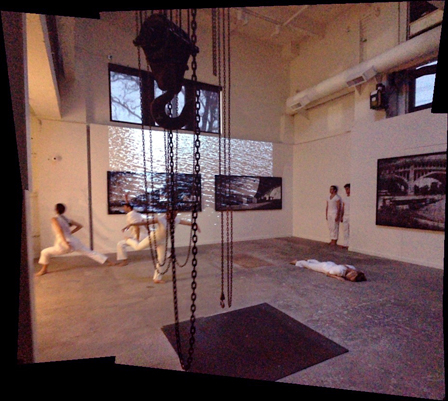 Today, however, something lasered through to the surface. I was in a little pocket neighborhood between Ohio City and downtown called Hinge Town, where the new Transformer Station art museum annex just opened. I was busy reading the newspaper and waiting for the best cappuccino in town to be created for me at Rising Star Coffee, when a friend walked up and said I should pop over to the Transformer Station to see a ballet. Huh? As far as I knew it was a photography collection — all the more reason for me to go — but what was this ballet thing?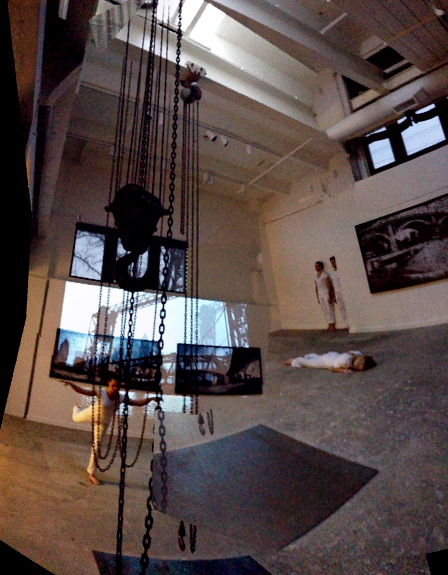 Yeah. So, at 6 p.m. on a Thursday in March, in very much still-being-discovered little spot in Cleveland, Ohio, I walked across the street from the coffee shop, and had one of those moments of clarity and freshness that only spontaneously experiencing art can create. A team of ballet-dancers performed a modern piece in the middle of an industrial room with giant hooks and chains dangling from the beams. Their all-white outfits flashed what appeared to be a series of photographs turned digitally animated video. The feeling of being sucked into a work of art, of total immersion in something, took me by surprise in this context. I am in Cleveland, I had to keep reminding myself. This was not New York. This was Cleveland.
The Verb dance ensemble ended their piece. The lights went up, and I explored the rest of the museum. The collection showcased was a set of incredible examples of some of the best photographers I know. I just got back from a weekend in New York, and I pride myself on knowing vibes. This new museum's vibe is on caliber with art experiences in New York.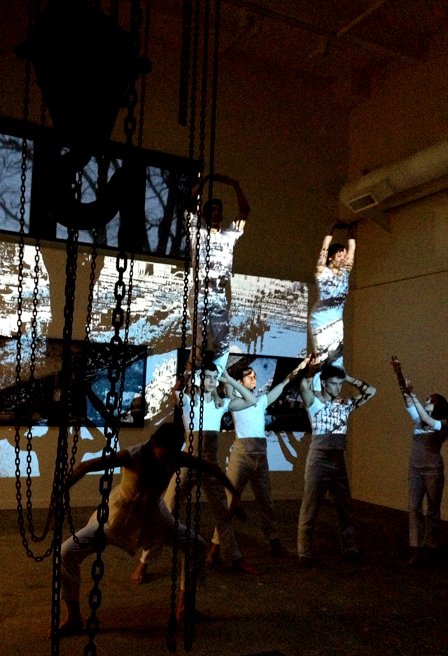 I was weirdly so surprised by this. My surprise caught me off guard because I thought I came back to Cleveland for this very reason — that I felt something gurgling under the surface here, that it was ready to be a world-class city again. My first year and a half felt slightly disappointing, as I noticed businesses and institutions not quite getting there. But today, I was surprised. Genuinely surprised.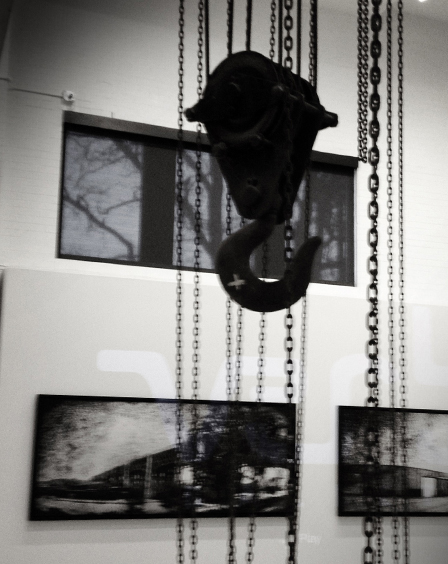 Here it was — I felt it first hand — that happenstance experience of stumbling into a creative performance I had thought reserved for NYC subway platforms or Parisian gardens. Here it was, in my hometown. The reason, I soon realized, that I felt surprised, was that for the first moment since I've been back in Cleveland, I felt like I was home. Home, in a city where I might pop out for a coffee and get swept off my feet by a dance performance in an old power plant turned art gallery. In a city that just reminded me how to fall in love again — by catching me by surprise.