May 15, 2013
Cleveland International Film Festival – 2013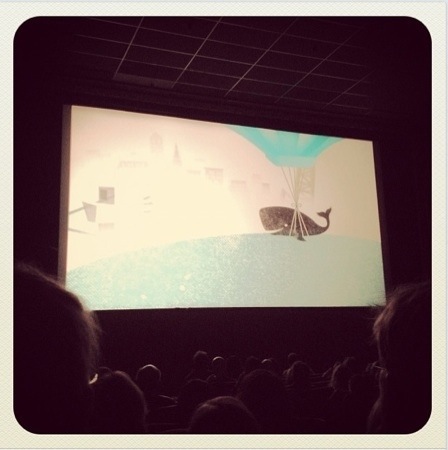 The Cleveland International Film Festival has quickly become a yearly tradition for me, every April since returning to CLE. Okay, so I've been to 2 so far. But I haven't missed one yet!
Bill Guentzler is a skilled programmer, and the quality of what he screens has been consistently good through the many films I saw this year and last. (I do have a bachelor's degree in film, so I hope my opinion on it counts for something!) Filmmakers rave about how well they're taken care of in Cleveland, so if you've got a great indie film, I recommend submitting.
Here are 3 films I want to highlight from this year's festival: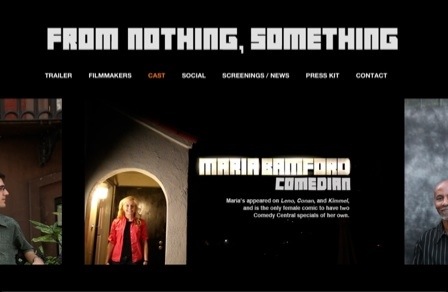 If you haven't already figured it out from my twitter feed, I hold the creative process in very high regard. This movie was like the documentary film equivalent of where I'm in the process of taking my blog right now — interviewing artists and following them through their practice, pitfalls, and victories. The film features novelist Tom Perrotta, cancer researchers Moungi Bawendi and David Lee, composer Jay Greenberg, video game designer Jason Rohrer, architect Preston Scott Cohen, singer Sara Quin of Tegan & Sara, artist Huma Bhabha, chefs Susan Feniger and Mary Sue Milliken, cartoonist Steve Breen, fashion designers Ohne Titel, creature designer Neville Page, choreographer Keith Young, and comedian Maria Bamford. Incidentally, I just saw the latter again on The Nerdist last weekend — go Maria Bamford! You're hilarious!
If you're a creative professional, you'll relate a lot to hearing what these artists have to say. It's fascinating how some triumphs and pitfalls are universal across disciplines, and others are unique to the medium. And, if you're not already an active artist, I dare you to watch this movie and NOT get inspired!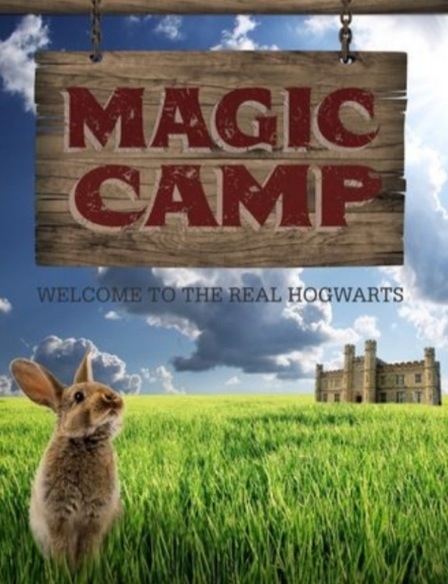 I'm the only person I know who has previously dated more than one magician. It isn't exactly the most commonplace profession in the world. But I'm a dreamer, and I like to be around people who can create a distinctive energy, especially when it feels expansive to the mind and mysterious. And, so, it shouldn't come as a surprise that I was attracted to this film.
Being a kids photographer, I love it when kids are the focus — I think they have an inspiring and unjaded viewpoint that we often forget to indulge as adults. Magic Camp is about aspiring young magicians and their antics at Magic Camp. I tried not to notice when it showed glimpses of how tricks were done (I prefer to think it's magic), but it was really hard to take my eyes off this film. The young personalities developing and the stories of how their creative practices helped them through life troubles were particularly poignant when seen in subjects so young.
The film is full of great moments of triumph, lessons learned, and hilarious surprises. My favorites moments were hearing young kids articulately discuss problems the way an adult twice their age might. Hilarity.
This is a genuinie feel-good movie without being too sugary sweet. J'adore! (That's French for — I LOVE!!)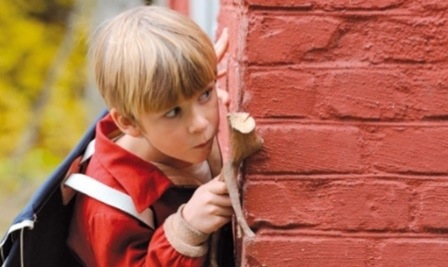 A Norwegian narrative film based on a storybook character native to the region, this was another film oriented from the child's perspective. When the young protagonist's mother gets hurt in a bicycle accident, he enlists friends to embark on their own investigation with his trusty animated (and wise-cracking) twig at his side.
I am not a fan of spoilers when discussing narratives, so I'll just say that this film will delight you and make you laugh out loud. It's a charming look at the world through the eyes of a child, with rapid-fire humor every step of the way. It's perfect to watch when you need a mood boost, and the authenticity of the vintage props and sets are an eye-candy feast. In the Q&A with the director after the screening, I learned that the town in Norway in which it was shot really does look like the retro vibe set forth in the film. So, there's future field trip inspiration, too.
Promotional film images courtesy of their respective websites. Support indie film!