May 16, 2013
Blossom Branch Floral Arrangements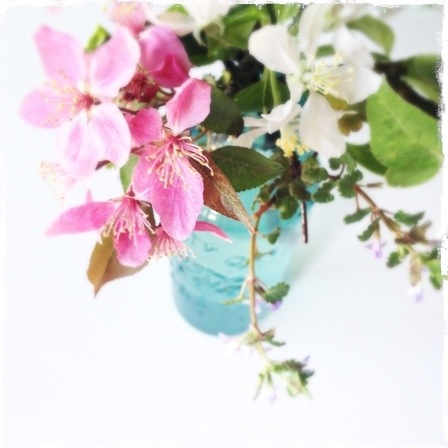 Having photographed weddings in NYC for several years, I've seen floral trends come and go. I have developed a bit of a passion for flowers, taken a workshop with Olivier Guigni, and frequently harassed my florist friends for tips and ideas while in their shops as a patron.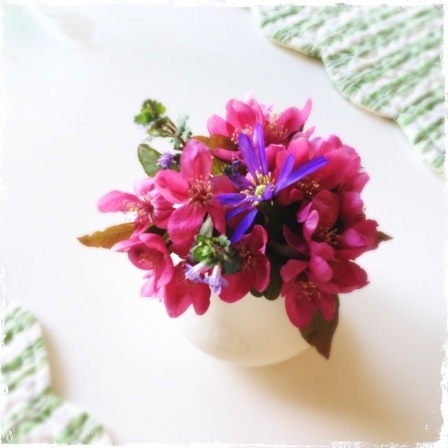 One of my favorite floral trends is the use of blossom branches. I first became enamoured with their use when cake maker / personal chef extraordinaire Kristen Essig showed me a wedding cake she'd decorated with fresh plum blossom branches while I was in New Orleans. The fragrance is simply delectable to me — I love the gentle fruitiness infusion within the floral scent.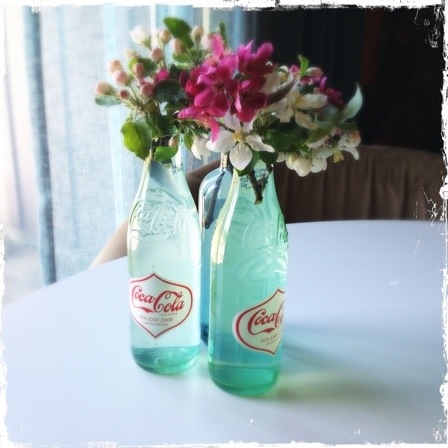 Side note: my absolute favorite home fragrance is the Orange Blossom candle from Nest.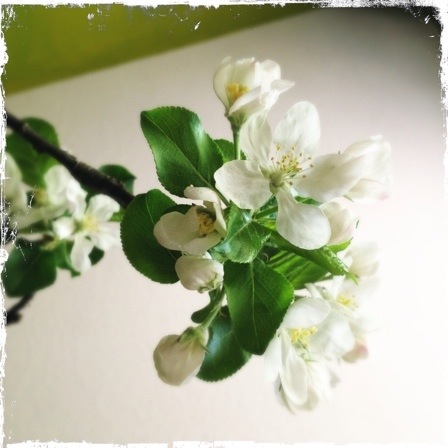 I've often wondered why blossom branches are rather pricey to include in a floral arrangement, and this year, I found out the answer. I've been visiting my parents' home in the Ohio countryside, and I got to witness the blossoming of all of their apple, plum, and crabapple trees first hand!
As it turns out, the window for these blossoms is very short. We're talking days. MAYBE a week. But it's a seriously short span before the petals start trickling down like the front lawn is hosting a wedding. No wonder people pay a premium to include them!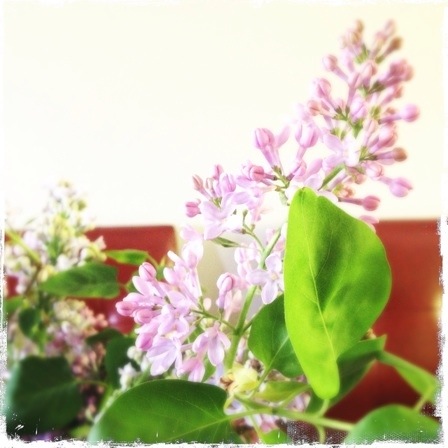 Luckily, I seized the opportunity at the beginning of the week, and clipped myself some branches to play with. I'm not a pro on arranging, I just sort them in a way that's aesthetically pleasing to me, and make sure the ends are fully submerged in water. I love bringing a bit of nature inside — these guys enlivened the whole house with fragrance.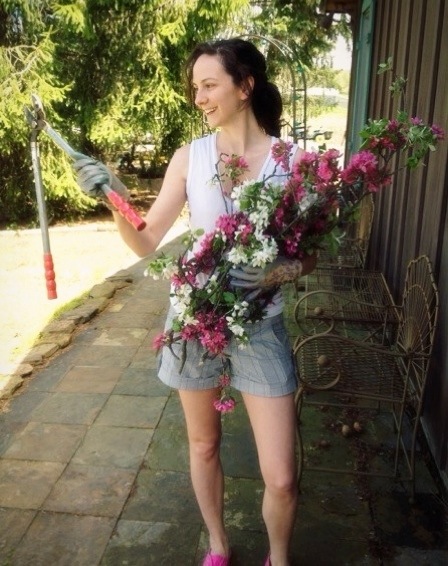 (Photo of me with my shears by my mom.)