February 21, 2013
New York to Napa – The Beauty of Connections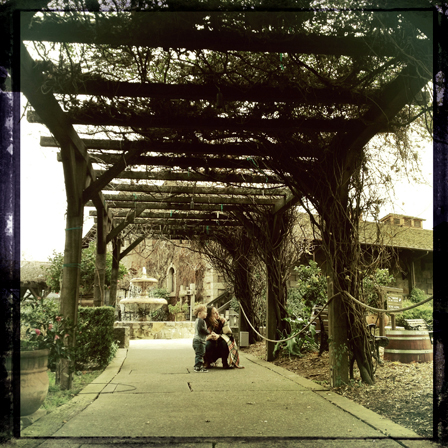 One of the cool things about having lived in NYC for 10 years was the level of talent and super charming people I got to interact with.  People I met there have moved on, like myself.  And, now we reconnect quite easily.  It's like the blood of NYC that once coursed through our veins is present, and through it, we're connected.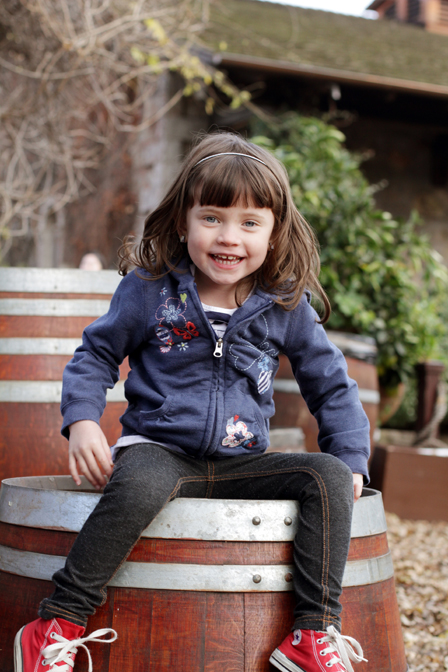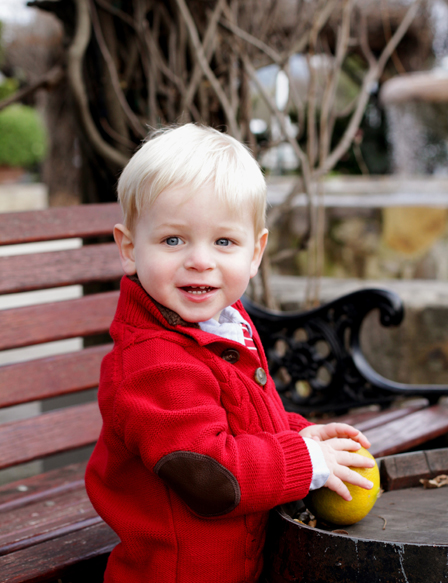 Much in the same way that wedding clients I met 5 or 6 years ago became authentic friends because of how true to myself my wedding work was, many of my NYC friendships proved lasting and true because of the genuine similarity of vibe that brought us together.  One such friendship is that of my friends Christy and Greg who recently moved to Napa. Through Christy's connections in the area, I got to set up this gorgeous Photo Soiree at the V. Sattui Winery.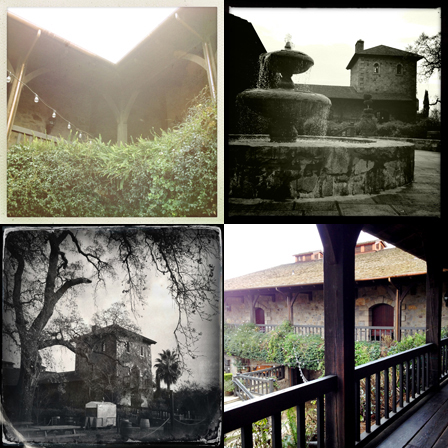 And, I got to visit and taste all the delights of Greg's company AvroKO's new restaurant, The Thomas. Greg is one of the architects and owners, and he gave me a personal guided tour through the venue and the menu, along with tales about how creative decisions got made along the way.  I felt like Anthony Bourdain, getting special access to experiences and behind-the-scenes info.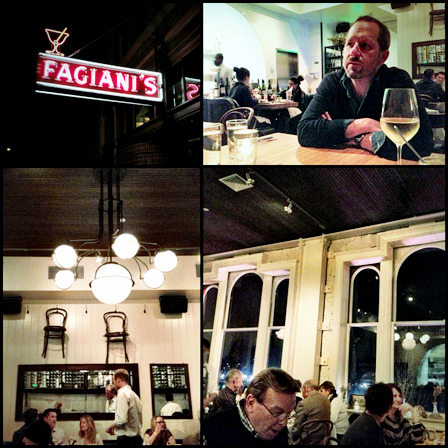 Incidentally, a couple got engaged over dinner while we were there.  Later I found the dessert plate that spelled out the proposal in a bus pan back in a staging area.   I joked about finding the couple and selling them this photo.  But seriously, if you know someone who got engaged at The Thomas in January, have them call me.  Just kidding!  Well, half kidding.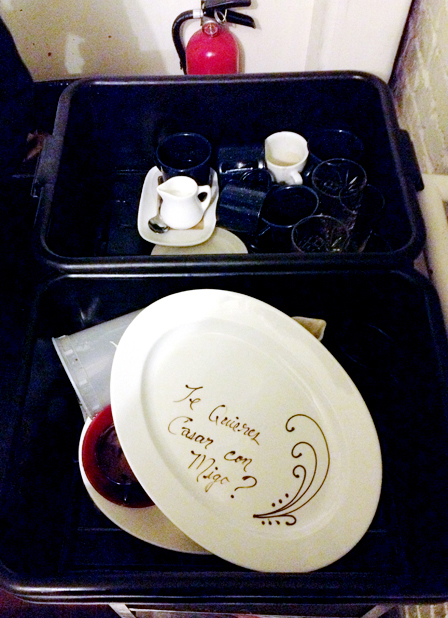 This insider perspective, of being ushered into a new town with love, support, and pampering, was priceless to me.  As much as the glitz and glamour that is sold by elite hotels is exciting and appealing, the feeling that one is part of something simply lands better for me.  And, being with my NYC friends in their new hometown was grounding and inspiring.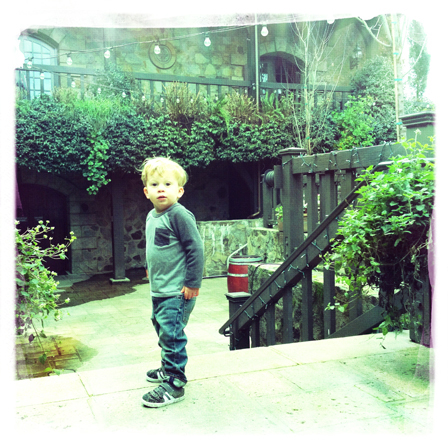 I love the way a simple connection like that, friends from another city, shifted my perspective on where I was.  There was a comfort there that would have otherwise been absent.  I think it made me approach exploring Napa in a different way than I would have if I had been on just been on vacation, not interacting with any locals.  The trip became about sinking in for a minute — immersing in where I was.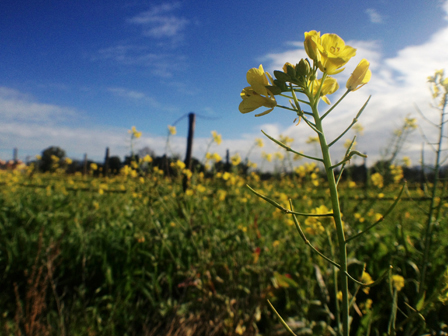 So, the light.  I have already gone on and on about the light in California.  It was simply incredible.  I was drunk on light.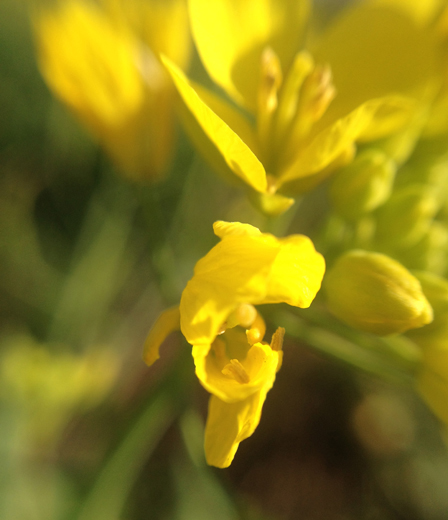 Though, that didn't stop me from squeezing in tastings at Clos du Val and V. Sattui.  Both places shipped wonderful bottles of wine back to Ohio for me, and I loved the experience of letting my tongue decide how to stock our wine cabinet.  This was quite different from ordering from elegant menus in New York, or from making educated guesses about bottles to bring back from Italy.  This put me in the driver's seat more in terms of what I would just have "lying around the house," and I found it to be a lot of fun.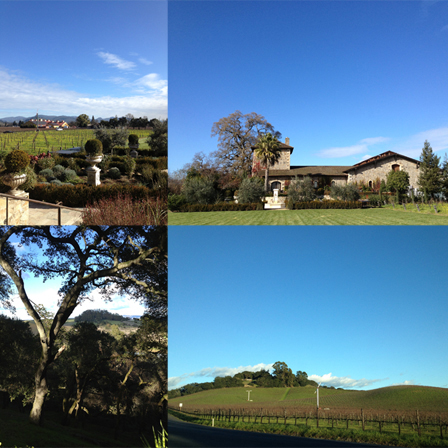 Napa was brisk in January, and at night it got downright cold.  But there was a freshness in the air.  The scent of perfectly groomed rows of grapevines for miles and miles was like the scent of a business model working and being duplicated again and again.  Napa felt like success.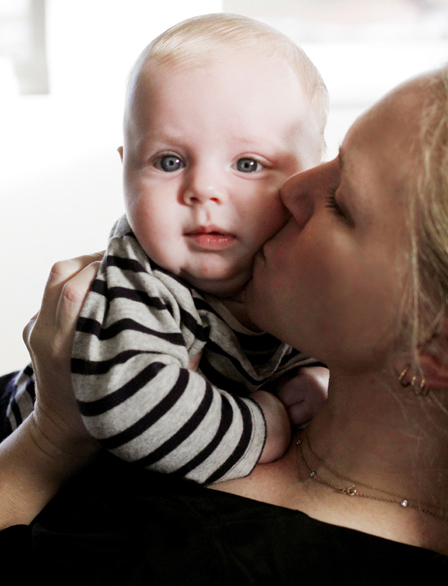 I met some lovely people, and had the best time with my friends and their kids.  I drove up and down that one road (if you've ever been to Napa, you know which road), looking at wine estates, watching the sunset and vineyards turn the hillsides into gold, each figuratively in their own sense.  It felt like a breath of fresh air, the way travel ought to.  I thank my friends for giving me such a warm foundation from which to explore.  I hope all my future journeys will have that kind of comfort about them.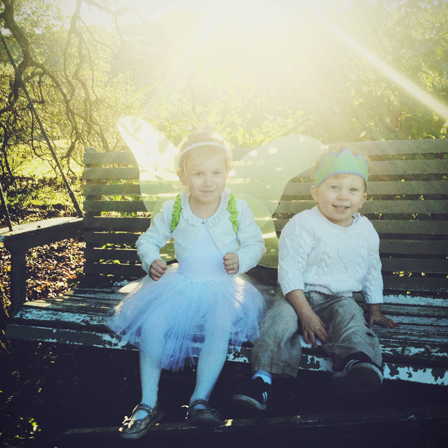 Mostly, I want to remember the role connections played in this adventure.  Sometimes we take things for granted in our lives — they seem to be "just there," or "how things are."  But meanwhile, we haven't yet seen the passing of the sands of time within the hourglass; a seedling planted now will be a flower by late spring. 
Especially when we have goals and dreams and things to strive for, wherever we are now, whomever we're with, can easily be dismissed as we charge towards the future at full speed.  Yet, the truth is that a simple connection — a friend, a client, a colleague, one idea leading to the next — is at the foundation of all forward progress.