June 25, 2012
Cleveland – Noodlekids Family Fun Fest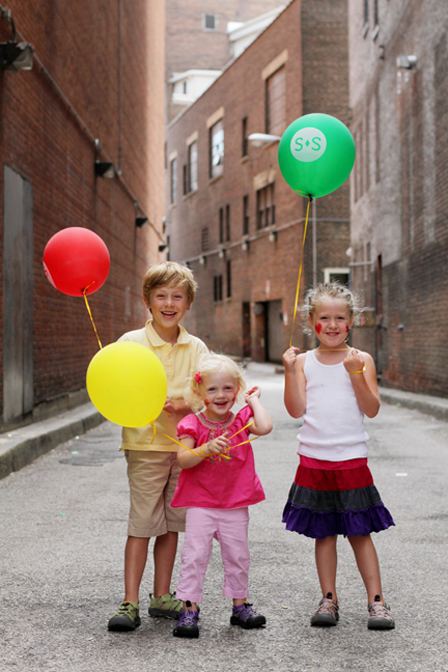 On Sunday, June 24, 2012, I had the honor of participating in the Noodlekids Family Fun Festival at Noodlecat in downtown Cleveland.  On display were my 3D viewers, and a collection of family photos I had taken of the Sawyer family.  While the crowd of kids was entertained with games, prizes, cotton candy, and of course, noodle-slurping, I was around the corner shooting these on-location "downtown" portraits of guests before they departed.
The Noodlecat team did an incredible job making the environment fun and festive for the kids, and the place was packed!  What a treat to see so many smiles on so many faces, and to see Chef Sawyer posing for snapshots with his youngest fans.  Super high-fives to all of the awesome kids who got in front of my camera that day.  Their energy was great, and I had them jumping, spinning, dancing, and laughing, to ensure easy-going, natural expressions. 
Stay tuned to Noodlecat for more upcoming family events — they love kids!