September 10, 2015
Project Night Night
Fundraiser to help homeless kids feel more secure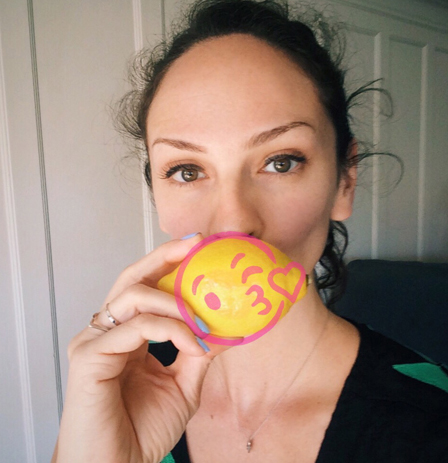 To me, there is nothing more enlivening than to see a child smile. It's as if I can feel anew the possibilities and hope and wonder I felt in my own childhood, when I see a child enjoying life. That's why when I heard about Project Night Night, I knew I had to help. Project Night Night provides over 25,000 packages to homeless children ages 12 and under every year. Their signature canvas tote bags contain a new security blanket, an age-appropriate book, and a stuffed animal. 
By providing objects of reliable comfort, Project Night Night reduces trauma, and advances the emotional and cognitive well-being of the children they serve. These children need childhood essentials to have a concrete and predictable source of security and an increased exposure to high-quality literacy materials during their time of upheaval.
You can help with a donation to the cause in any amount. I've opened a virtual lemonade stand for my birthday this month — in lieu of cards and gifts, I would love it if people would contribute to this charity. Instead of purchasing a $4.00 greeting card, a $4.00 donation would mean a great deal. With a $25.00 donation, you would be providing a complete canvas bag package to a homeless child. For donations of $100.00 or more, I am offering a signed, limited edition print of my image, "Rosemary Lemonade."
My birthday is September 27, and I would love to raise $2,700.00 in donations, combined with my own contribution, by then. If you know of people seeking wonderful causes for their annual giving, please send along the link. Contributions are tax deductible.
Let's see more kids smile by providing things they need to feel secure and cozy as they rest their heads at night. Visit the virtual lemonade stand on Project Night Night's website for more details: