February 2, 2016
On Location: San Francisco Family Session
Crissy Field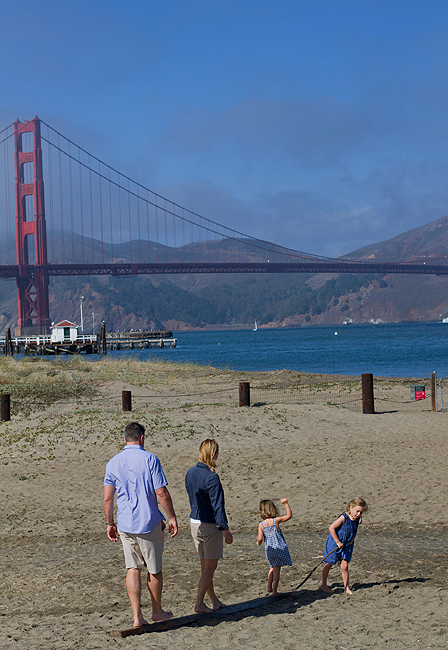 Sometimes when you're counting on fog, San Francisco surprises you with sunshine. Still, we made the most of the light for this family session at the beach, and the girls found dandelions all over Crissy Field.
How do you like this location? It's a great spot for families who are only in San Francisco temporarily. It's funny, but in terms of my portfolio, I have to limit the number of shots that show the Golden Gate Bridge (otherwise it gets visually redundant), but it really is quite a striking backdrop.
It's perfect for family photos, maternity shots, new baby announcements, or anything where you'd like to send an SF greeting to family across the miles.
Like these shots? Stay current on all my favorite locations — follow me on Instagram!