June 29, 2011
Red Film in Iceland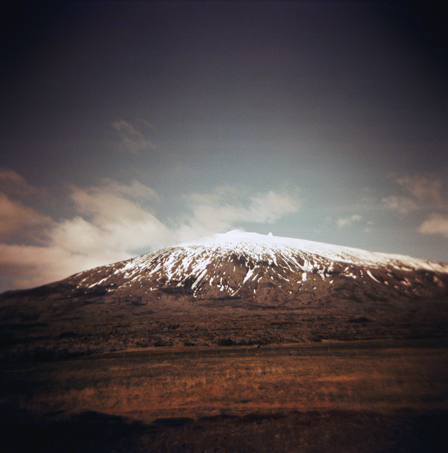 I had the good fortune of traveling to Iceland this past May. What a stunning landscape! Truly a photographer's dream. When I first saw pictures of it online, I thought it looked like Mars, and in person, it did not disappoint.
Porous black lava rock covered in phosphorescent moss spread out over the landscape, from the peaks of mountains and glaciers, right down to the seaside. The air was incredibly fresh — a combination of mountain and ocean air — and the spring water that ran from every tap was so naturally cleaned from having run for miles over lava rock that it actually cast a bluish tint in the bathtub.
It was daylight for approximately 17 hours a day that time of year, and the angular sunlight was spectacular to photograph. In keeping with my "Martian" theme, I decided to test out a roll of red-hued film in my trusty Holga. These are some favorite shots from that roll.