September 9, 2016
On Location: Oakland Baby Session
Temescal Alleys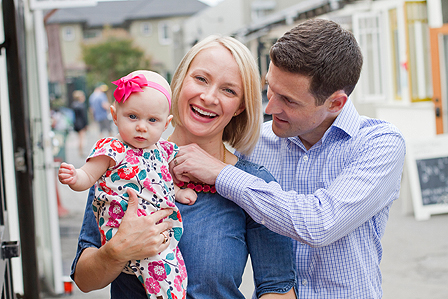 Oakland Baby Photography
One of my favorite Oakland spots is in the Temescal neighborhood — two alleyways that used to be rows of carriage houses, called Temescal Alleys. The stalls are now filled with the best boutiques, ice cream, donuts, and espresso all in one gorgeous place.
It's a great location for a family photo session because parents can be rewarded with coffee after their shoot, and kids can opt for donuts or ice cream, should bribing be required. And, from a photographic standpoint, it's awesome because of all of the different textures and little areas to use as backdrops.
The little one featured in this photo shoot was just 4 months old, so she didn't get donuts or ice cream, but her parents enjoyed checking out the cool Oakland vibe. What do you think?
If you love these photos, click over to my homepage to see all of my San Francisco family photographer favorites.
If you're interested in booking a session in this spot, or anywhere else, click here for package options.