January 27, 2016
How to Take the Best Selfies in Print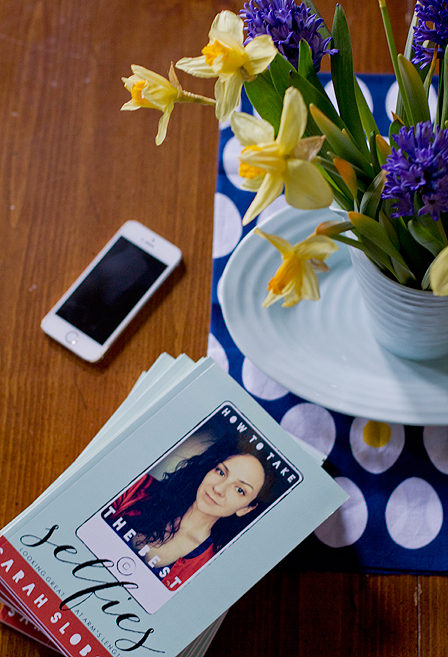 Almost 3 years ago, as the "selfie" craze was just kicking off, I wrote a short how-to book with tips for taking great self-portraits on the go. Little did anyone realize then how commonplace selfies would become!
Although most everyone has had plenty of experience with selfies by this point, there's a big difference between annoying everyone around you with a selfie stick, and knowing more socially acceptable techniques of getting the photos you want. Plus, there are all kinds of experiments you can try to make your selfies more artistic and self-expressive.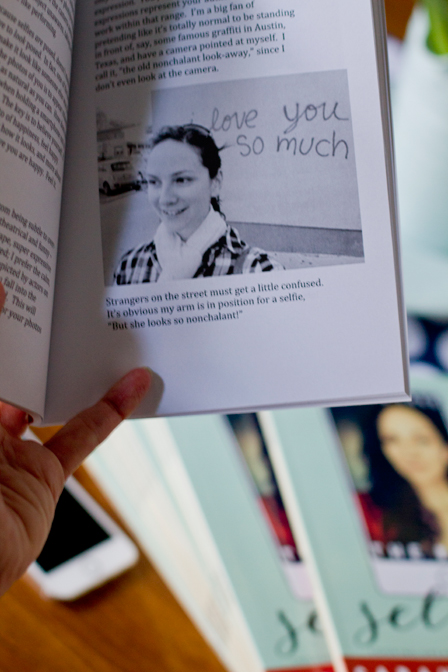 One of my big secrets is learning how to angle your arm so your shoulders look relaxed, as if someone else was holding the camera. But as any former or current photography student will tell you, self-portraits aren't just a passing craze. They can be a legitimate form of creativity, too, and since you always have yourself to use as a subject, you can get inspired at any time.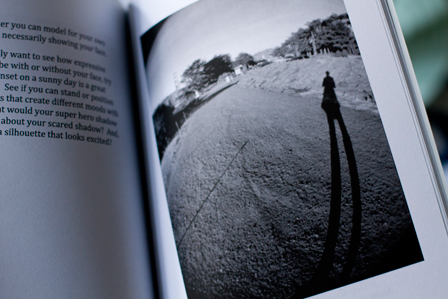 If you're interested in learning some fun new tricks, my book is available on Amazon for Kindle or any portable device. But I also did a test-run of a printed version, and found I had a stash of them in a box of photo supplies, so I've posted them for sale on Etsy.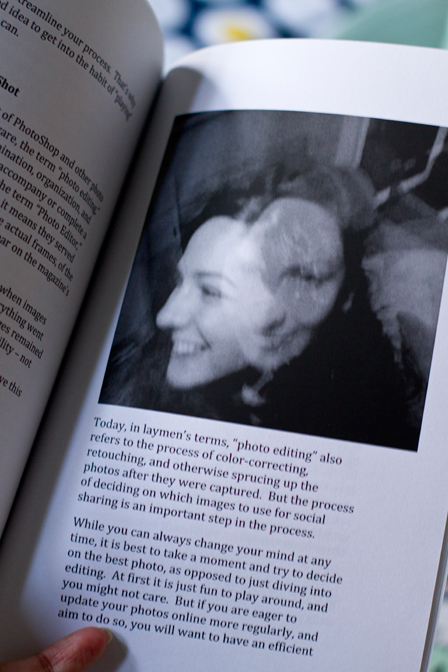 These are extremely limited edition books, and they have a color cover with black and white photos and text inside. They were formatted for Kindle so the inside of the book looks a bit "quirky," in terms of formatting. But hopefully you'll appreciate its charm. Unless I unearth more in some other random box, which is unlikely, there are currently 11 books left in print. Visit my Etsy shop, if you'd like to grab one for yourself or for a fun friend.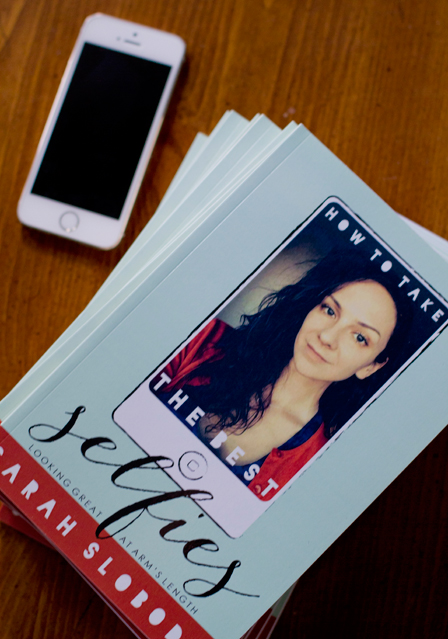 If you miss out on the printed version, or simply prefer to read on your tablet, you can still get the digital version on Amazon. If you read it on a Kindle fire or iPad, you can see the photos in color! Woo hoo!
Here's a fabulous pic of inspiring celebrity blogger and author Gala Darling using How to Take the Best Selfies in an amazing feat of multitasking: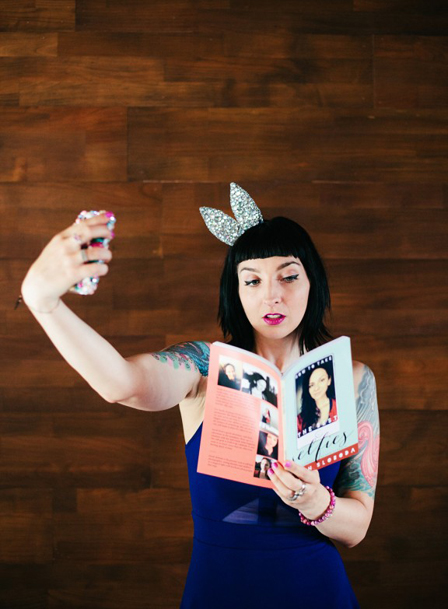 (Photo by Diane and Mike Photography and courtesy of The Blogcademy.)
While having fun creating selfies with the ideas you learn from the book, please use the hashtag #slobodaselfie on Instagram to share all the magic.
(The cover of How to Take the Best Selfies was designed by author, illustrator and designer Lindsay M. Ward.)