May 17, 2016
On Location: Siblings in Oakland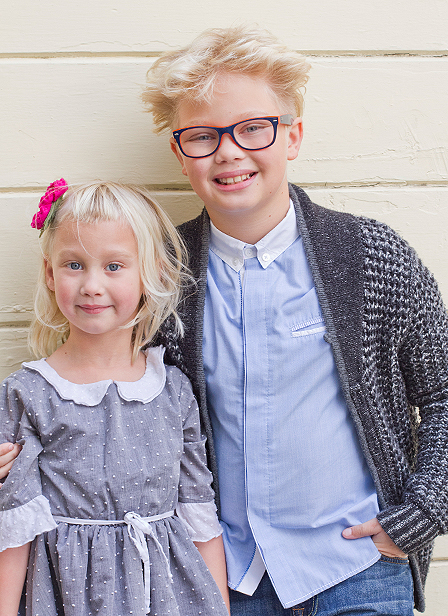 A simple color palette of blues and greys worked beautifully to show off these kids' skin tones. The glasses and vibrant hair bow drew attention to their faces, too.
Shot on location in Oakland, we took advantage of a shady spot in a back alleyway behind some cute shops. Even though the California sun is amazing, it can be harsh for photos – instead, look how lovely and warm these photos came out in the subdued light of the shade. I used the sun peeking through on their hair for few, but kept the rays at their backs and off their faces.
Like these shots? Keep up with me on Instagram! Click here and follow.