June 21, 2016
On Location: Family Photo Shoot in SF
San Francisco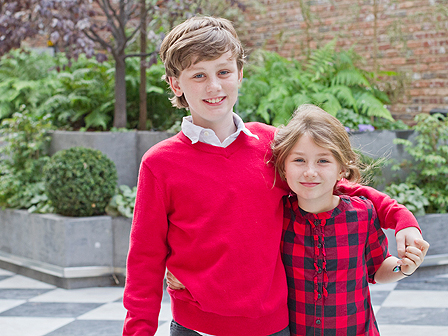 A question I get asked a lot is whether a mini session can really be enough time to get good photos.
When I was first starting as a photographer, I studied the great artists of street photography — like Henri Cartier-Bresson, and war photography — like Robert Frank. I wanted to understand how to capture "decisive moments" with little or no control over the scene other than how quickly I responded to what was happening and how I framed it.
This technique completely shaped my shooting style, and now I can get results very quickly. While I do think there is something to be said for the process of a photo session lasting an hour or more in terms of capturing variety and the passing of time, I can definitely get results in a short time span. In fact, the photos in this post were captured in less than 10 minutes total.
The value of this technique to my clients is that we get great shots even when they don't have a lot of time. Especially for executives and celebrities, this is crucial! So I'm grateful to my "mentors" whose examples I studied for demonstrating what it looks like to frame quickly and get the shot. That means I can work with clients whose time is limited, knowing that they won't have to sacrifice quality because of it.
I offer mini session photo events for organizations as a membership perk. Check out what this happy client had to say:
"The members of our private club come back year after year to have their family portraits taken again because of the amazing photos Sarah is able to capture. Hosting these photography focused events to our calendar is not only loved by our members, but the huge crowd that Sarah's work draws adds a substantial amount of revenue to our restaurant, on days that are historically on the slower side. I high recommend you book Sarah for a photo session, you will not regret it."
-Candace Geiger, Member Events Manager at The Battery SF 
Would your organization like to set up a mini session day? Email me for details or to schedule a time to chat.