June 4, 2013
Creative Profile: Hot Tub Show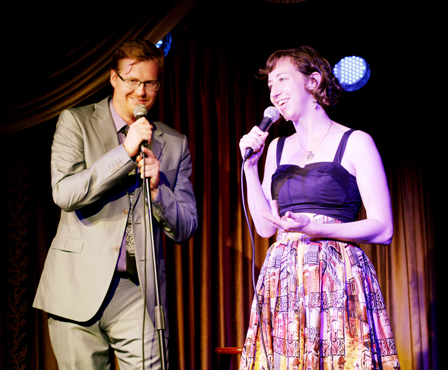 Hot Tub Show's tumblr page says it's a variety show with the "occasional oddity."  Well, I've been twice now, and I'd say the oddities are far from occasional.  (I mean that as a huge compliment.)
I'm big fan of laughing, and I got introduced to Hot Tub Show when one of my favorite comedians, Dave Hill, and I happened to be in LA at the same time in early April.  Dave's always cracking me up on twitter and Instagram, so it was great to see him live! 
"Hahahahaha! Laughing is fun!" –Space Ghost
Kurt Braunohler and Kristen Schaal host this gallimaufry of hilarity, each brilliant stand-up performers in their own right.  I fell even more in love with Kristen Schaal, whose character on Flight of the Conchords slayed me.  And, I got introduced to the offbeat reality beneath the polished and charming veneer of Kurt Braunohler.
Kurt – seriously, look how good he looks in a suit.  But ask him about raves in Portland or McDonald's apple pies – I dare you!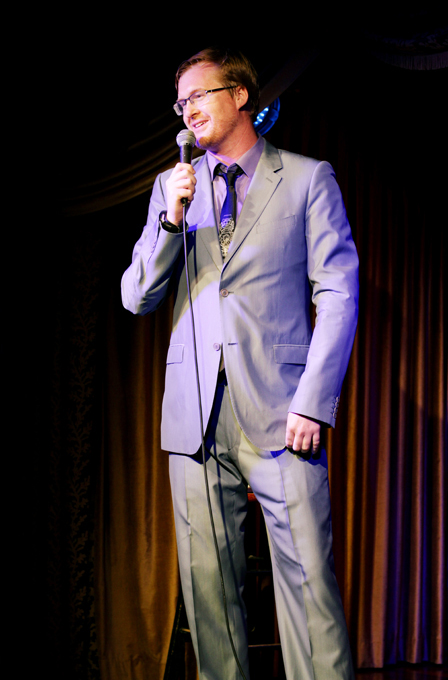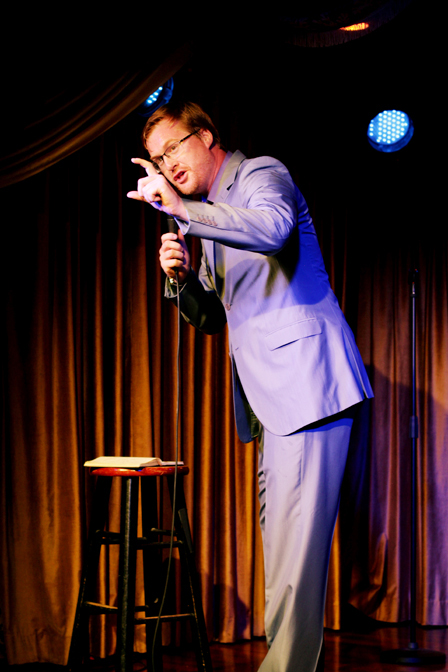 "Taking a bus from the airport because I felt like my self worth was getting a little out of hand." –Kurt Braunohler
Kristen – she's ridiculous in the best way.  And, her eyes are amazing.   I bet she's the Worldwide Champion of Staring Contests.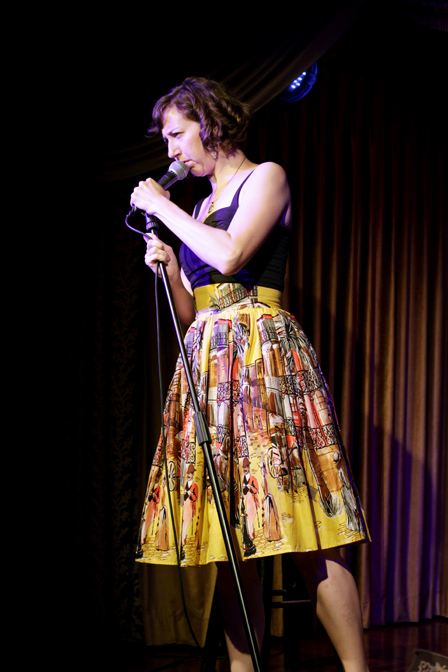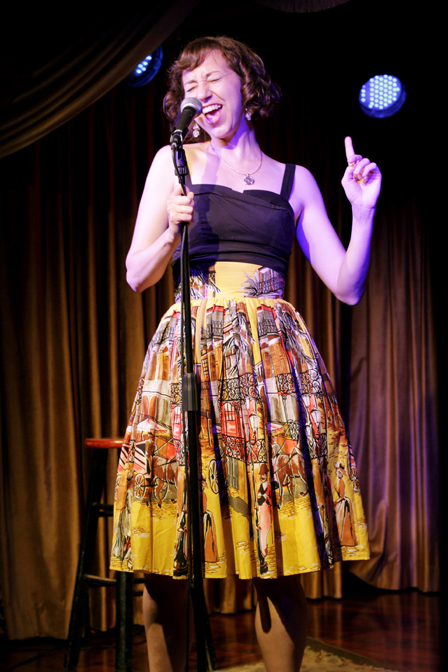 "I tried high heels once and took them off immediately. I guess I'm just a big nerd about being able to walk around." –Kristen Schaal
The show reminds me of Saturday Night Live for stand-up comedians in that the performers get to work through their material on stage.  It made me realize how much we underestimate laughter in general.  Laughing for 2 hours straight gave me such a high, I couldn't believe it only cost $5.00 to get into the show.  It'd be a steal at quintuple the price.  Way cheaper than self-medicating or therapy.
Some of my favorite emerging comedians (okay, I watch a lot of BBC America, what can I say?) have appeared both in the audience and on stage at the Virgil when I was there, and it felt like a great scene for budding comedic talent.  Both times I went, Joe Mande performed, with variations on some of the same jokes.  Contrary to what you might think, this was actually pretty cool.  I wasn't familiar enough with the material for it to fail to make me laugh a second time, and it was interesting to observe his delivery tightening up.  I'm a sucker for peeks inside the creative process.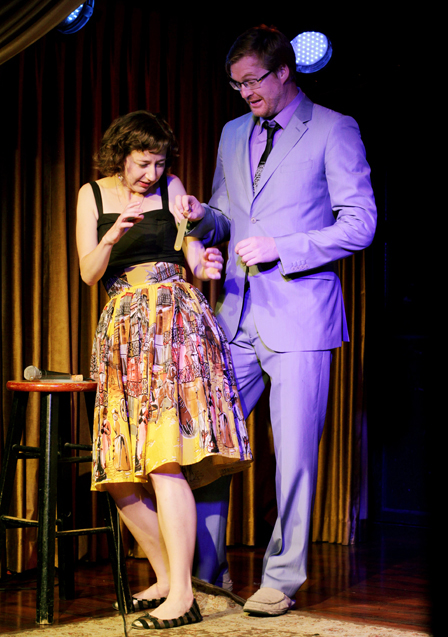 Kristen tried a new routine the second show I saw, and decided to drink poison out of a vile she brought because she thought the set didn't go well.  Ridiculous.  But what I love is the truth of the comedian's reality she allowed us to see in that moment.  I mean, probably for all of us, really.  Isn't that how it feels?  "I'm going to put this out there, and if it doesn't go well, that's it!"  And yet our own inner voice, or our own Kurt Braunohler, dashes out on stage with the anti-dote just in the nick time.  Life's funny, eh?