May 30, 2013
Delights: Smiling + Snail Mail Subscriptions
What's inspiring you this week?  Any fresh thoughts?  Hear any good jokes?  Experience any art that moved you?
(Pictured above, a small canvas piece by Nashville-based artist Jacob Blaze — cherished gift I received in a snail mail package from my dear friend and fellow photographer Jen McDonald.)
Lately, I've been kind of smitten with comedians' twitter feeds for lightening the mood throughout the day.  This week, Kurt Braunohler of Hot Tub Show cracked me up with this tweet:
"I'm starting a new character that interrupts people's stand up sets to just plug my phone in on stage." -Kurt Braunohler
Being super deliberate about what I subscribe to has made such a difference in my life.  I unsubscribe to any and all email blasts that don't offer me something I'm looking for, to clear the clutter.  Twitter is a great way to keep your social media intake bite-size, so that's been my arena of choice.  And, I invest my time and cash in subscribing to things that truly bring me little joys.  The fact that I take a moment to subscribe keeps the delights coming regularly without having to do anything else, so it's kind of like getting a present.  What's your relationship to subscriptions?  Do you have a lot of clutter in your inbox?  Does anything you subscribe to feel like a real gift you gave yourself?
All my Delights this week are variations on the smiling theme — things that make me smile, and articles on actual smiling itself.  And, they're all things you can subscribe to, so that delightfulness just shows up in your inbox or mailbox! 
Psychology Today's article, "American Cheese" – Ever find yourself feeling really happy or having a lot of fun and saying, "Wait! I need to document this for Instagram!"  The article takes an interesting stance on the cost of the "smile" culture.  (Only part of the article appears online, so if you dig this kind of thing, you'll want to pick up the good old print mag!)  You've seen old portraits depicted in photography from the late 1800s, and paintings older than that — the article points out many examples in art history where the smile was notably absent, making "cheese," a truly present-day phenomenon.  Have you perfected your on-camera smile?  How do you feel about saying cheese?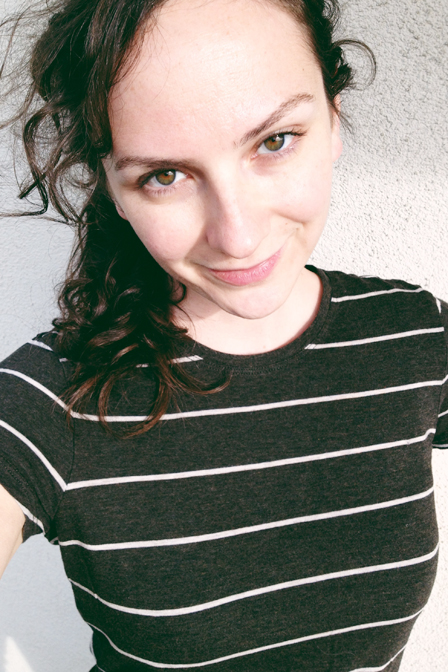 Mashable Discusses "The Social Psychology of the Selfie" – Providing a somewhat more cultural perspective from the Psychology Today article (and I would say, more optimistic), Mashable's outlines the benefits and drawbacks of our online personas in terms of our self-image.  If you've read my book on Selfies, I'd be especially curious to know your take on this article!  I believe the selfie is a powerful story-telling tool that can create connection with audience and friends. What are your thoughts?
Birchbox – Let's face it, you smile more naturally when you look great and feel confident.  I consider myself a pretty low-maintenance woman (well, maybe not emotionally… I am human, after all!); I don't always wear make-up, I like clothes that are as comfortable as they are fashionable, and I prefer to let my natural curls behave… ahem, naturally.  That said, I have fallen in love with my birchbox subscription, which is a monthly package of new girly primping items to sample that appears on my doorstep.  (As a low-maintenance woman, I love not having to go shopping.)  Through the magic of technology, Birchbox "knows" I am low-maintenance, have curly hair, and even my skin coloring, so they tend to send products that actually address my needs!  How brilliant is that?  Do you have any beauty / grooming short-cuts you swear by to keep yourself looking your best with minimal effort?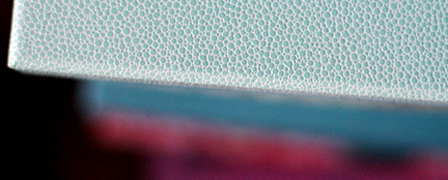 Olivebox – While we're on the topic of "boxes," I might as well admit, I am a stationery junkie.  When I was young, I had pen pals all over the world, and my adoration of sending and receiving hand-written snail mail has never ceased.  I write by hand in a journal for 30 minutes every morning, and still send letters to relatives and friends.  My tax documents for each year are stored in a colorful storage box, to prettify the fact that I am supposed to keep these things safe for what — seven years?  In the post-technological revolution era, gorgeous hold-in-your-hand letters and packages are simply too few and far between, in my opinion.  I just can't resist a letterpress card on thick, luxurious paper.  If you're the same, check out Olivebox!  Similar to birchbox, the subscription service brings paper delights right to your door.  When's the last time you sent a letter?  Or, do you even remember what your hand-writing looks like?
As I was preparing to post this, my friend Emily sent me another smile-related quote that I loved, and just had to share.  Perhaps this more nuanced description of happiness sums up what we've grown in the habit of trying to convey with a single online smiling photo… And, also explains why we obsessively update our photos with newer and better ones.
"Happiness is neither virtue nor pleasure nor this thing nor that, but simply growth. We are happy when we are growing." -J.B. Yeats
What's delighting you lately?