March 28, 2014
Week in Photos: Ranchos Palos Verdes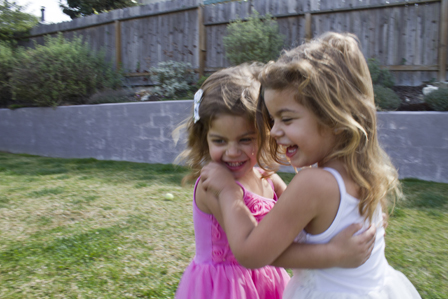 Recently, I went to Ranchos Palos Verdes to document these gorgeous twins and their family.
This week, I've been working on their print order, and had to share a peek at it.  I loved this shoot because the girls were so gleeful together.  It was infectiously fun for all of us, even the dog! 
I used a slow-shutter speed, despite the bright sunlight, to give a sense of the movement.  It somehow eludes to the fleetingness of time, and how quickly kids grow up, don't you think?