November 29, 2016
On Location: San Francisco Family Portrait
Billy Goat Hill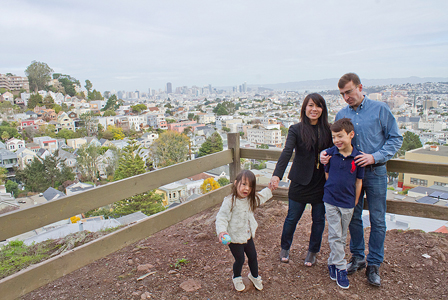 Noe Valley Family Photos
What could be more San Francisco than climbing to the top of Billy Goat Hill, where you can see the entire skyline and rows of Victorian houses all over town? I loved this location suggestion from one of my clients for their Noe Valley family photos.
Hills pretty much define this city, and it's cool when you can be in a location that depicts them in the background. Billy Goat Hill is steep enough that kids are somewhat easier to wrangle, too, since it's trickier for them to navigate the steep terrain.
This was a fun one! I especially love the dynamic between these siblings — big bro looking out for little sis, or was it the other way around? 😉
A fabulous thing to note about these was that they were shot in December. I find the winter months, December through February, to have the most amazing light for family portraits in San Francisco.
If you like these shots, be sure to check out more of my recent Bay Area family photography.