March 19, 2012
3D Viewers: Blast from my Childhood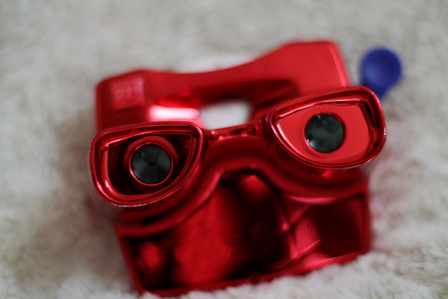 As I kid, I loved looking at Disney World images in 3D — pointing my viewer at a light-source, and experience the very satisfying CA-chunk, as I pressed the handle to move the reel.
Now, I'm shooting in 3D and offering my clients the same satisfaction.  Only instead of rides and attractions, my reels feature 3D images of your own kids (or your own wedding)!  If you're a child of the 80s, or just love the 80s, this custom 3D viewer is for you.  Kids will love viewing their own photo shoot come to life in 3D!
For a limited time, when you book a family portrait session with me, you'll get one 7-image reel and 3D viewer included with your package.  Yep, it's free, with booking.  (Of course, you'll also get my natural, spontaneous portraiture and photojournalism you've come to know and love.  The 3D coverage is a bonus!)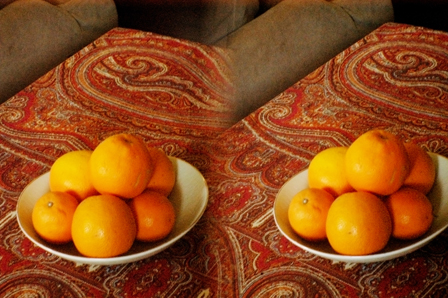 How does it work?
I use a special camera lens that captures 2 side-by-side images in stereo — that is, they offer a slightly different perspective.  Each of the two images is set at opposite sides of the real so that the images are shown one to each eye at the same time.  As your eyes signal to your brain to piece the images together, VOILA: you're seeing in 3D.  So cool, right?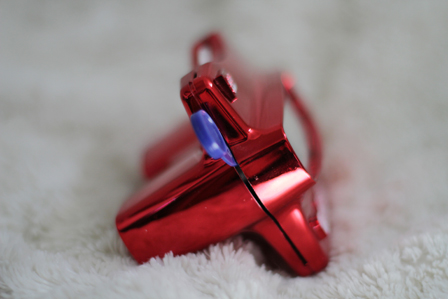 New Yorkers: Now is your chance! Book a session April 19-23, while I'm in NYC to claim your personal 3D viewer, commemorating your session.
Clevelanders: Take advantage of this special offer this spring, while supplies last.
Residents of elsewhere: Email [email protected] for availability — organize a group of parents and bring Sarah to your town!