July 11, 2013
Delights: Daft Punk, Neil Gaiman + Sexy People Doing Nerdy Things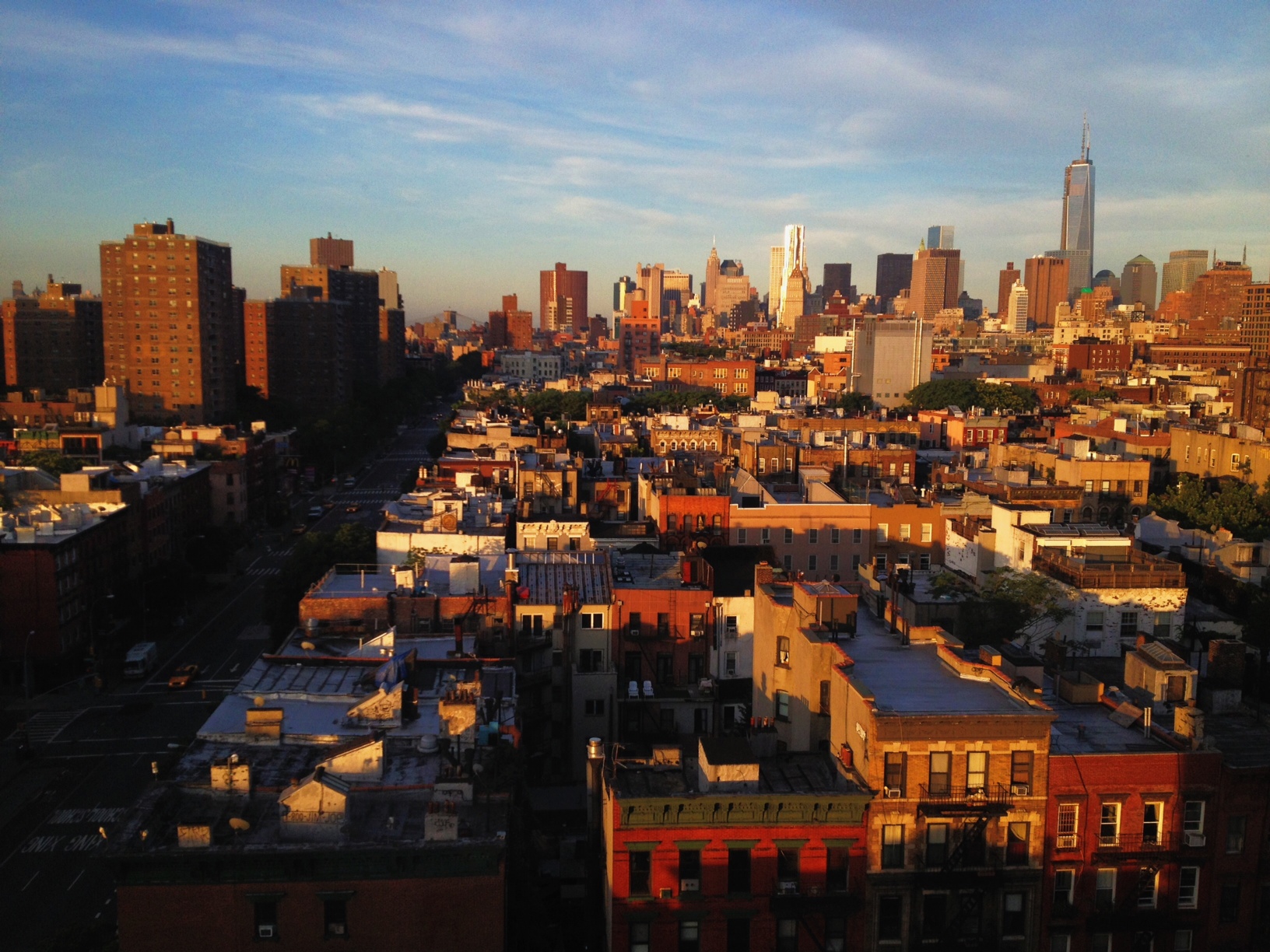 You guys, I can't get this song out of my head: Daft Punk's "Get Lucky." 
This is the second song of the summer I've been obsessed with off the same Daft Punk album.  I have a feeling when I look back on the summer of 2013, Daft Punk will have laid the soundtrack to my memories.
Feeling any particular tunes lately?
Aside from rocking out, I've basically been dorking out the past few weeks.  I've worked super long hours on a number of projects in Cleveland and New York, and when I needed a moment to rejuvenate, I took some time to read and watch PBS.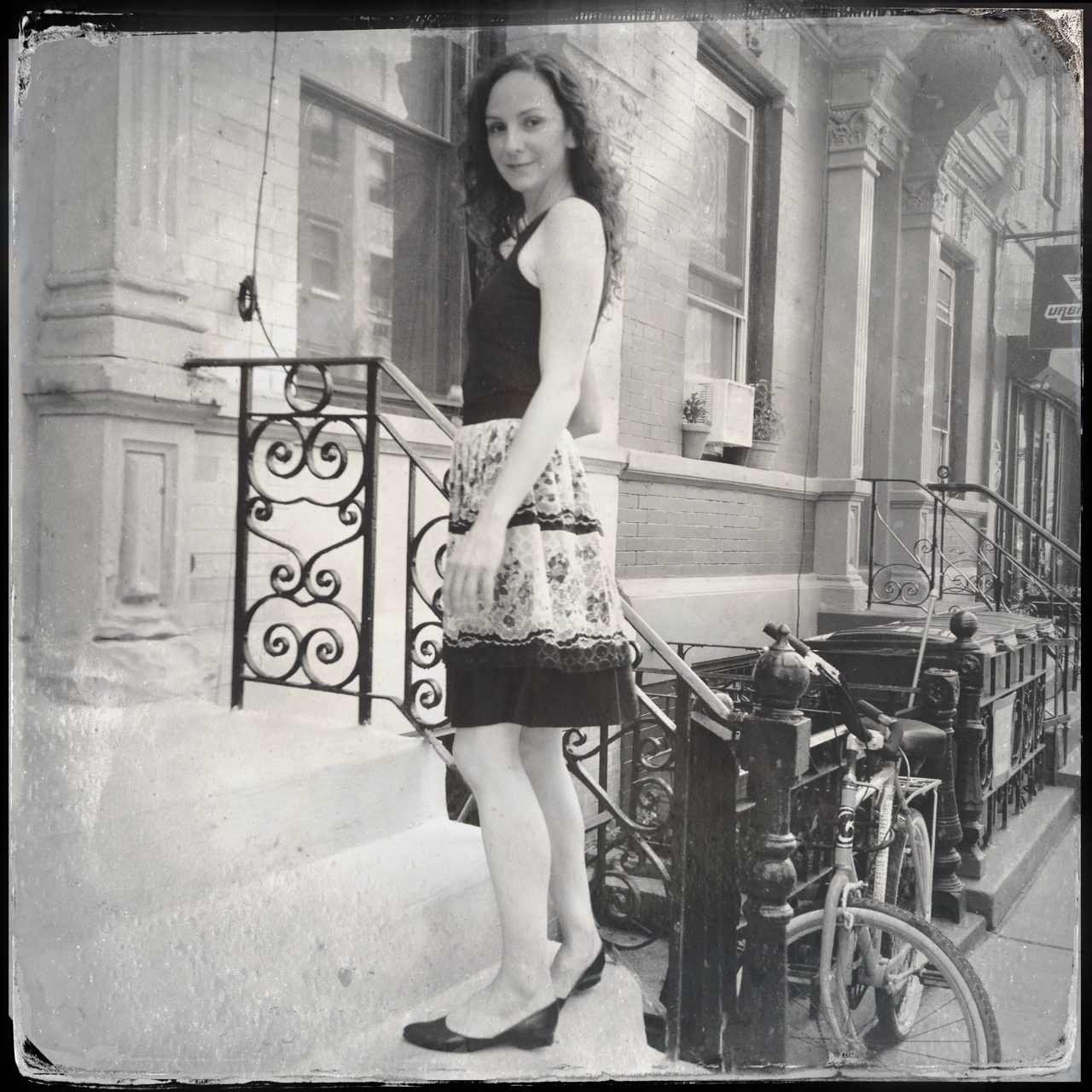 Me, trying not to look too dorky in the East Village, NYC. Photo by Ashley Dupree.
Here's what I've been reading:
The Ocean at the End of the Lane by Neil Gaiman – Another creative and other-worldly piece of work by the amazing fiction writer I first fell in love with when he scripted "The Doctor's Wife" episode of Doctor Who.  This piece of writing reminded me of the stories I used to conjure when I was a little girl — to me, the deepest kind of inspiration.  (Don't be surprised if you see me start to publish pieces of fiction here now; this book really got me in the mood.)
Daring Greatly by Brene Brown – Non-fiction; a practical and informative collection of research explaining the importance of vulnerability to living a fulfilling life, and how to cultivate it in our families, workplaces, and communities.  I don't know about you, but I avoid feeling vulnerable like the plague.  And yet, most of my real breakthroughs creatively, inter-personally, and otherwise, all seem to stem from moments of being open and unprotected.  I am far from mastering it, but this book has been really helpful in terms of both dealing with my own feelings, but also being more understanding of others when they feel vulnerable, too.
The Revised Fundamentals of Caregiving by Jonathan Evison – A thoughtful road novel about how a man's willingness to embark on a strange adventure helped him heal from hitting rock bottom, after a tragedy left him guilt-stricken and without purpose.  I stumbled upon this book, and found it a really enjoyable summer read.  It handles dark material eloquently, without getting too bogged down in itself, and in so doing, creates a feeling of hope for getting through life's most difficult moments.
In case you don't already know from following me on twitter, I'm a wee bit obsessed with Henry VIII.  In January, I downloaded and read a 500-page historical book on his reign, and am pretty much fascinated with anything Tudor-related.  I used to think this was an incredibly nerdy aspect to my person, and wasn't sure how much I should talk about it. 
Then, I watched "Secrets of Henry VIII's Palace" about Hampton Court on PBS, where I was introduced to the work of historian Suzannah Lipscomb and architect / architectural historian Jonathan Foyle — two sexy people who share my love of 16th century stories and buildings, respectively.  It dawned on me that I actually know a lot of sexy people who are crazy smart and have fixations on dorky topics, which makes my own dorkiness feel cooler.  Might as well embrace our cerebral tendencies, right?  They in no way appear to negate gorgeousness.  In fact, I think they enhance it, if these two are any indication.
If, like me, you're into looking sexy while doing nerdy things, follow Dr. Lipscomb and Dr. Foyle on twitter.