May 23, 2013
Delights: TV-themed parties, Richard Branson, Instax + Magic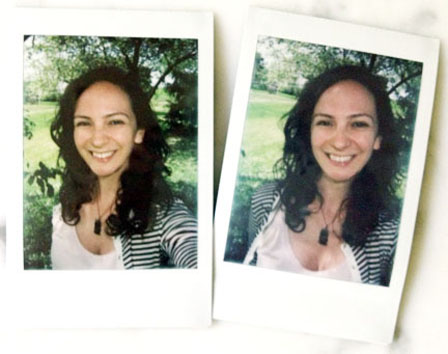 You know, I've been thinking. You and I should get to know each other better.
Maybe it would be fun for me to merge some of the thoughts I have while exploring online in an more interactive environment — here on my blog? You know, so I can share cool things that caught my attention in a given week, and then we'll have something to talk about. Deal?
Deal. And, I'll call it, "Delights."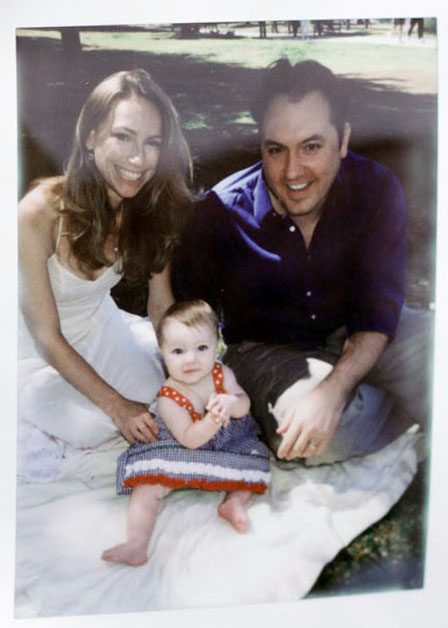 I'd love to hear from you if these inspire you! Please share your thoughts and ideas. I'm always fascinated by how a single topic can strike different people in totally different ways.
For instance, this week, my iPhone finally shattered after about the gazillionth time I dropped it, and I had to take it to Phone Ambulance, a local Cleveland phone repair vendor. When I mentioned the name to my dad, he just about fell over laughing! He thought I made it up! Here I was using "Phone Ambulance" as a proper noun, and he thought it was a clever nickname I was giving to some tech guy. It all depends on how it strikes you, eh?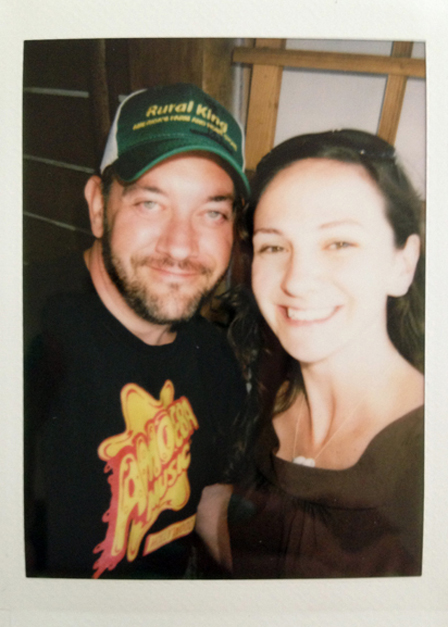 (Instax-pictured above: My friends with their baby at Balboa Lake; my friend Ed and I in Hollywood.)
Without further ado, here is this week's fodder:
The Office Finale – a stunningly designed TV-themed party by fellow Blogcadette Danielle of Ahoy Miss. (Incidentally, she makes the cutest brooches!) What's your favorite reference from The Office?
What Should Richard Branson name his forthcoming book on Leadership? – I suggested, Like a Virgin. Also, I love how Sir Richard engages with his audience. What do you think?
Orphan Black – my new favorite TV show ever. It's a super suspenseful drama about clones discovering their relationship to one another and why it's been covered up. Tatiana Maslany plays so many characters — she's in every scene! Sometimes as several versions of herself! It's on BBC America — has anyone else seen this show or am I being totally random on this one?
The Seven of Pentacles by Marge Piercy – My dear friend Emily emailed me this poem this week. Inspiring thoughts about the fruits of one's labors. Is there something you've been working towards a long time? A career goal or being a better friend or significant other? Perhaps these words will help your stamina.
Instax Camera – I ordered one of these cool modern Polaroids (actually made by Fuji film!) for the Mother's Day event I photographed at SoHo House West Hollywood, and got hooked on it for snapping pics with friends! J'adore the design; way easy to use and gorgeous. Who doesn't love an instant print? Get one of these puppies for your next party, to delight your guests with a — gasp — analog photograph. When's the last time you took a Polaroid?
Brene Brown on Shame – I've been reading her book, Daring Greatly, and am convinced that everyone on earth needs to learn more about how shame operates in their lives. Think shame is a scary topic? Me, too! Yet Brown thinks if we speak it, it won't stand a chance. What do you think about learning to value your own courage over other traits?
Take a Magic Walk – Gala Darling talks one of my favorite subjects — magic; though not in the sense of card tricks and hat-escaping rabbits. Find the magic in life and hashtag your #magicwalk photos on Instagram. Do you believe in magic?