May 22, 2015
Delights: Admire, Decorate + Make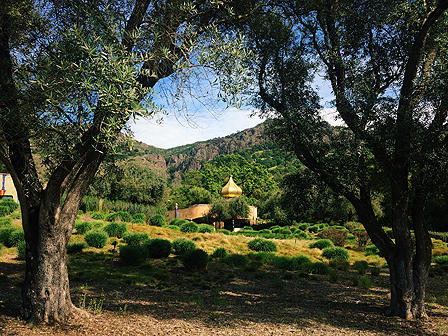 Henri Cartier-Bresson is one of my photography heroes, and yet I didn't know much about his personal life. In regards to art, I have been known to [controversially] say something along the lines of, "I like the work. I don't need to know the artist because it's my experience of the work that matters." But when I read that Cartier-Bresson and his wife Martine Franck were both photographers, I became intrigued by the idea of these two artists' lives being documented by artists they equally admired.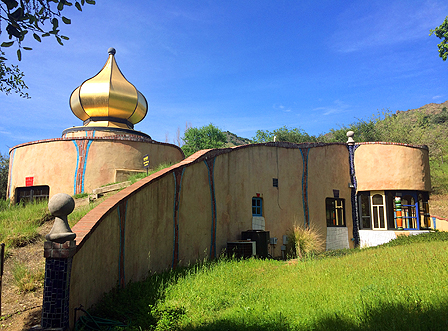 Sometimes, it's important to look deeper at things — reflect, connect, and really enjoy. We gain a lot in the slowing down that happens when we pause to experience art or make something of our own. Here are some fun things I found recently that stopped me for a moment and helped me to see things a little differently, including a gorgeous slideshow Time put together of the aforementioned photo-marriage. Enjoy!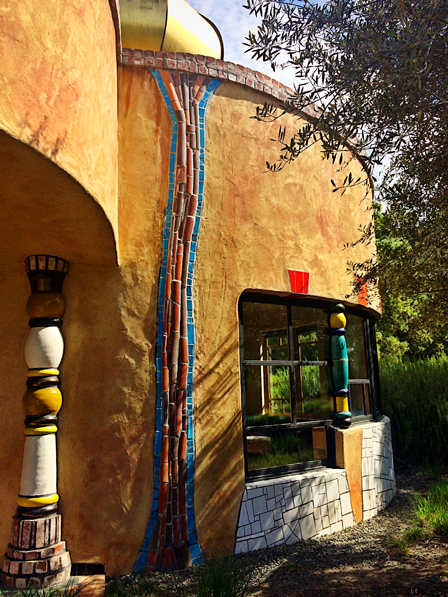 Love Through a Lens – A juxtaposed selection of portraits husband and wife Henri Cartier-Bresson and Martine Franck took of each other on black and white film.
A terrarium that kids can make – I adore terrariums. Something about arranging a little world and putting it under glass brings it to life, sort of like framing a photograph. PBS Parents shared this craft project for kids, but I think it would be equally striking as an adult party centerpiece. Super easy to customize to suit your color palette!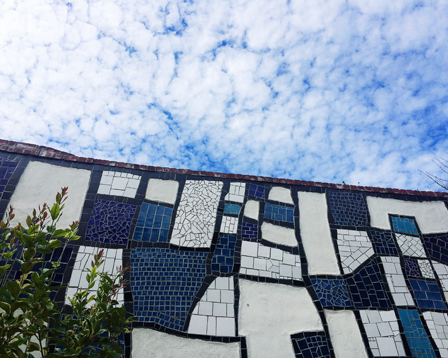 Robots and Donuts – Eric Joyner showcased his work at the Spring Open Studios at the Hunter's Point Shipyard in San Francisco, and I jumped for joy when I saw his depictions of Transformers battling it out in an arena with Voltron lions, and robots pondering waterfalls and running SoHo bakeries. It felt like a mashup of my 1980s childhood and grownup life in the modern world of art. If you're designing a nursery or playroom, his prints would make the coolest decor ever!
Only Lovers Left Alive soundtrack on blood red vinyl – Enough to make Jack White jealous, Jim Jarmusch's band Squrl did most of the soundtrack for the director's somewhat obscure 2014 release. Only Lovers Left Alive  disappointingly did not get the American distribution expected, so you may have never heard of it, but it's about two modern (ahem, awesome) vampires living in Detroit, played by Tom Hiddleston and Tilda Swinton. It's a weird and interesting love story that happens to be about vampires.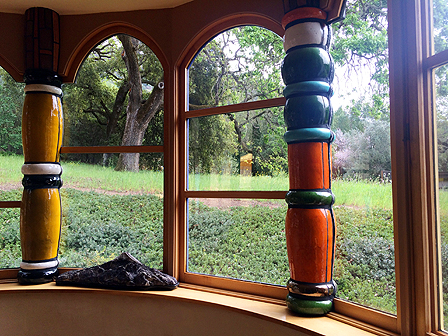 Hundertwasser in Napa – The images in this post were shot on my visit to Friedensreich Hundertwasser's designed Quixote winery in Napa. Hundertwasser famously said, "The straight line is ungodly." His playful designs are strange and complex, and not surprisingly, someone realized his work would be a great introduction to architecture for kids.