October 11, 2016
Delights: Things to Make Life Better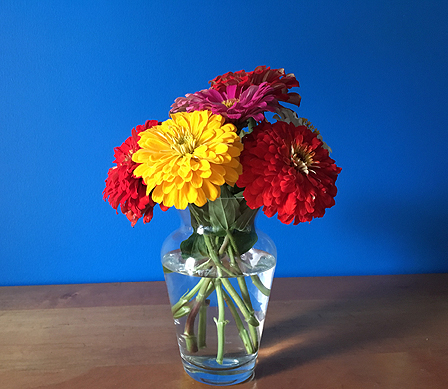 Today was one of those days. The simplest of things turned into complicated, annoying things. I thought I'd be home relaxing at at certain time, and it took hours longer to get to that point. At the peak of my frustration, I asked myself, "What is it all about? What's actually important to me?"
And this blog popped in my head. Because I use this blog as a place to share my ideas and inspiration, I feel like all of my explorations and experiences can be useful in some way. I like to feel of value. And, I know that busy parents and small business owners often run into some of the same wants and needs. Maybe I can offer some shortcuts.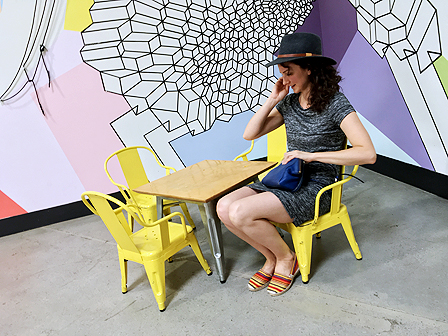 (photo of me in a small chair by Ernst Bruening)
So, without further ado, I'd like to share with you some of the things that have delighted me lately. I hope they'll delight you, too!
1) Things to Watch – Um, okay, it turns out I only watch British things.
War & Peace – historic drama series based on the Tolstoy book, co-produced by BBC and Weinstein Company.
Doctor Who – this is my favorite show. It's sci-fi. And it's a show created to be something parents can watch with their kids. Plus, it's free to watch if you're an Amazon Prime member! If you're not, sign up here.
Victoria – you can only see this in the UK right now, but it's coming in January to PBS in the Downton Abbey time slot! Enough said!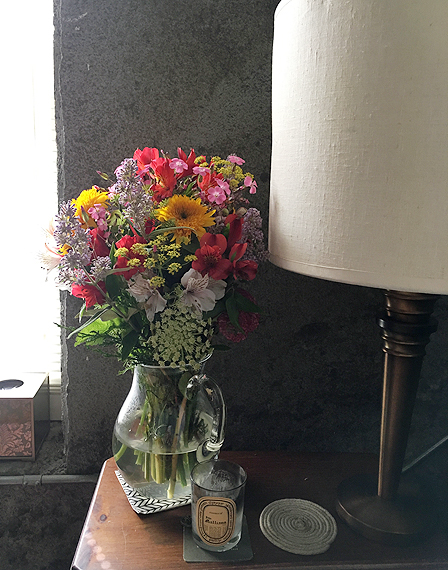 2) Things to Listen to – Here are some songs off my most recent playlist, in case you're in the mood to check out some new music.
Medieval Warfare by Grimes
You Don't Get Me High Any More by Phantogram
O B 1 by Jagwar Ma
City Lights by The White Stripes
Bb (Four Missed Texts) by Kid Droopy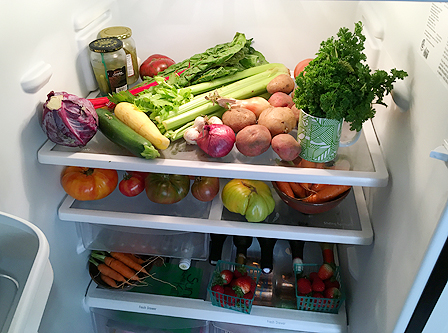 3) Things to Make – Lately I've been mostly eating healthy things, and these are some of my favorite recipes. Hot tip: Source lamb, bones, and other meat products from my favorite place, Five Marys Farms.
Paleo Bread – gluten-free and packed with protein. 
Lamb Roast – made in the slow-cooker. So easy and delicious!
Bone Broth – you're supposed to drink this every day for a variety of health reasons.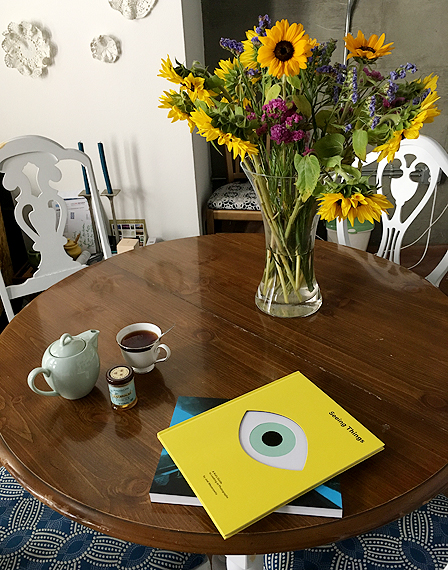 4) Things to Get – with some irony.
The Life-Changing Art of Tidying Up – the irony is, I don't need too many things, really. But this is a book I think every parent and business owner needs — it cuts right through to the heart of cleaning things out, and you will make lots of space in no time.
Lou & Grey via Loft – as an artist who travels a lot, I need comfy clothes that don't wrinkle and can pass for looking pretty good for meetings and fun. A lot of moms tell me they need the same! So I'm sharing this link to a line I found called Lou & Grey, which is featured online through Loft.
Seeing Things – this is a coffee-table style book by one of my favorite photographers, Joel Meyerowitz. It was written to introduce kids to the art of photography, but it is packed with some of the most noteworthy images ever created, so it's a great primer for anyone who wants to learn about photography.
Have fun! Let me know what else inspires you! The best way to hit me up is on Instagram, so pop on over there and say hi.