April 3, 2015
Delights: Great Design, Great Ideas, Great Drama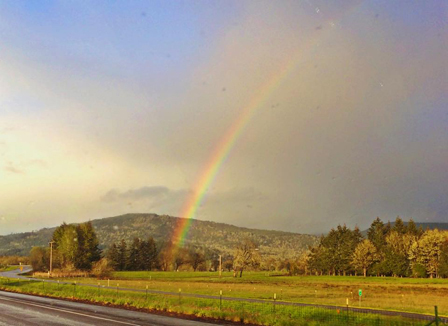 It's spring in Portland, and I'm writing from the original Stumptown Cafe today. Are you busy with holiday things this weekend?
Most of my weekend will be spent at Pied Piper, a great new play cafe in SE Portland. Good omen that the photo sessions will be amazing — pictured above is one of 3 rainbows I saw on the drive here.
Hope you're finding some little pockets of time to explore and create. To kick it off, here are some inspiringly fun things I've been enjoying of late – some to pass the time, some to get you thinking, some to solve problems in a stylish way, some inspired by my work with kids – all for kids-at-heart.
And, there's a great idea for how to unwind Sunday night for a super mellow and entertaining evening before getting back to it next week. Enjoy!
Map of Underwater Cyberspace – These maps show the extraordinary modern "trade routes" of cables that cross beneath the ocean carrying all the data of the internet.
Big Block Sing Song – This is like Flight of the Conchords for kids. Fair warning, you might start doing very creative things with your hair.
London Underground turned bike routes – Check out this cutting edge idea for repurposing disused subway routes in London.
Type Hype – Found this print / design studio in Berlin and adore their work. If you have an iphone 5S, grab a sleeve on sale for 10 euros! Here is a picture of mine lounging on the beach in Carmel.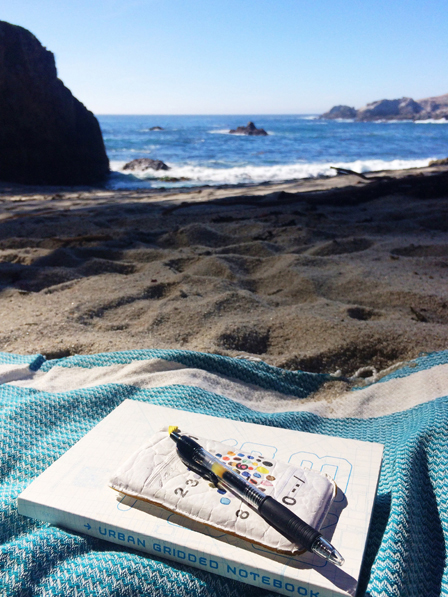 Sureshop stroller bags – No more tipping strollers! All my clients need one of these for our photo shoots on location. They're amazingly simple reusable bags to take to the supermarket and everywhere – and if your toddler jumps out of the stroller, your groceries remain secure. Genius!
Wolf Hall – Premiering this Sunday, 4/5 on PBS in the States, Wolf Hall is an incredible British dramatization of the novel by the same name. I'm a bit obsessed with the history around Henry VIII's reign, so this is extra awesome for me. But if you like British drama, you'll be hooked.