July 23, 2015
Delights: Summer Entertainment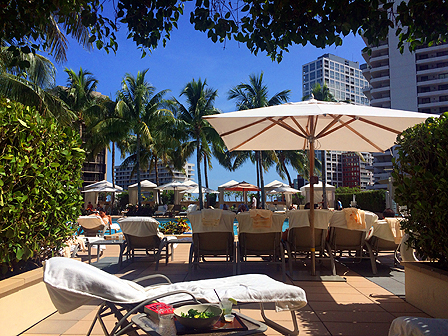 It's not every summer that I get a chance to lay by the proverbial pool, but this summer I spent 3 days in Miami — doesn't get hotter than that! I took laying by the pool quite literally. During all of my travels this season, I've had lots of flights to read and watch things. These are some of my recent favorites for your summer enjoyment.
Watch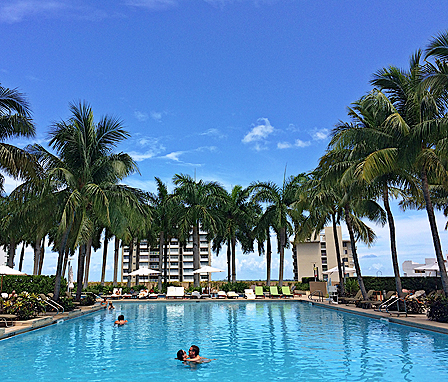 What We Did on Our Holiday — I went to film school and worked in entertainment for awhile. This is not a perfect script or a perfect movie. But it does some things really well, including the children's dialogue. And the acting was superb! It stars my favorite actor David Tennant, along with Rosamund Pike and 3 amazing child actors. It's incredible the length and nuance of the dialogue these kids were given, and how they pulled it off believably and subtly. A sweet and funny film.
Deutschland 83 — This show is my new obsession. It's set in East and West Germany during the Cold War. The sets are fantastically outfitted for the time period –  it's a visual flashback to the 80s. I also adore foreign television because the vibe of the culture seeps in and I feel transported into a place that is not familiar. The plot takes you into the heart of the vibe during the Cold War which is strange and eye-opening. It's also the first German-language television show ever released in the U.S., so that's neat.
Once — Have to admit, I'm not exactly filling you in on something new with this one, but I only recently saw it. I love a well-done indie film, and this one was so enchanting I nearly played it again as soon as it was over. The music is gorgeous, the tone is incredible, and it's heartful and complex. You won't be able to get the songs out of your head, in a good way. I want to go watch it again right now…
Write
Side note: I'm a dedicated journaler. If you're creative, or trying to be moreso, I highly recommend you jot down some thoughts each day. Concretizing otherwise fleeting ideas into physical form on the page has magical powers towards making stuff happen that you otherwise might forget about in the hustle of the day. It's a great way to slow down and connect your heart and mind, and find ways to prioritize what really means the most to you in life. The lazy days of summer are a great time to pick up this practice! For inspiration, pictured here are my fave new Monster Gel Ink Pens and my trusty white Moleskine.
Short Reads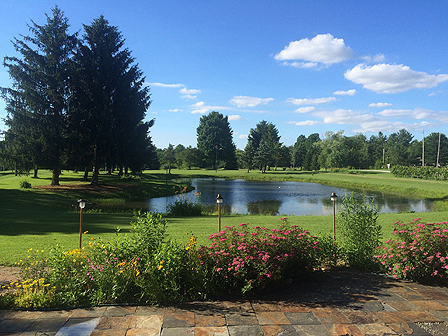 Here's some quick-read non-fiction that will delight you. I believe the titles say all you need to know.
1) Stolen Wedding at Disneyland
2) Hobbes Has an Airport Adventure
3) No Such Thing as Children's Writing
Long Reads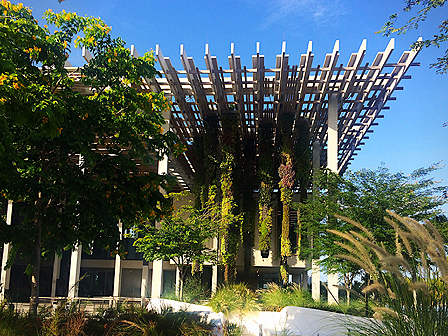 If you do find yourself poolside or beachside with some hours you can put towards a good book, these are the novels I've tackled this summer and really enjoyed:
1) Shada — This is a Doctor Who serial written by Douglas Adams but never completed, which was converted into a novel by present-day show-writer Gareth Roberts. A great read for fans, and actually quite a fun introduction to the show if you've never seen it.
2) Ender's Game — I know, other people read this ages ago, but I just did. If you can't tell, I love SciFi.
3) Wolf Hall – Besides SciFi and heart-warming indie movies, I'm also obsessed with Henry VIII. This is the novel about happenings in his court on which the PBS series of the same name is based. (I blogged about Wolf Hall the show before, which is also excellent!)
Happy Summer! Have fun!
(Image locations top to bottom: 1 & 2 Four Seasons Hotel, Miami, FL; 3 Boot & Shoe Service, Oakland, CA; 4 the countryside, outside Cleveland, OH; 5 Perez Art Museum, Miami, FL.)