November 4, 2011
New York City Family Shoots – Fall 2011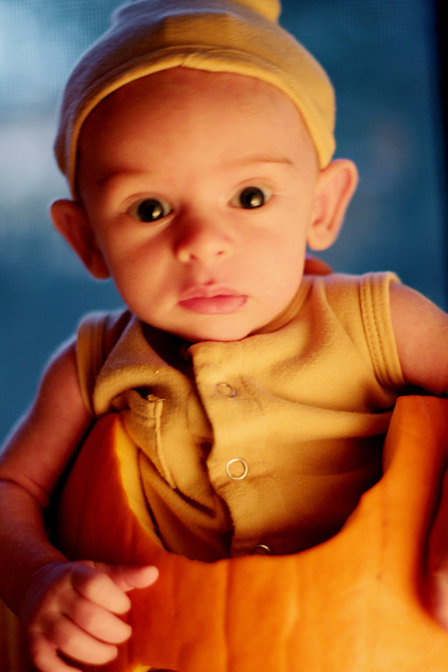 One of the highlights of my job is that I sometimes get to bear witness to parents coming up with brilliant ideas for photos — like sticking an infant into a pumpkin for Halloween.  I had tears in my eyes, we were laughing so hard when this photo was created (it was a team effort getting him in there, to be sure!).  I even lit him like a jack-o-lantern.
This was actually the very last shot from my whirlwind October trip to NYC: Queens, DUMBO, Central Park, Tribeca, Nolita, and then some!  I photographed families and kids all over town, and was fully booked for the 3 days I was there.  If you didn't get a session and would like one before the holidays, never fear, I've added 2 more NYC dates this fall: November 19th & 20th.
Email bookings for availability.