February 12, 2016
State of NASA – NASA Ames, Mountain View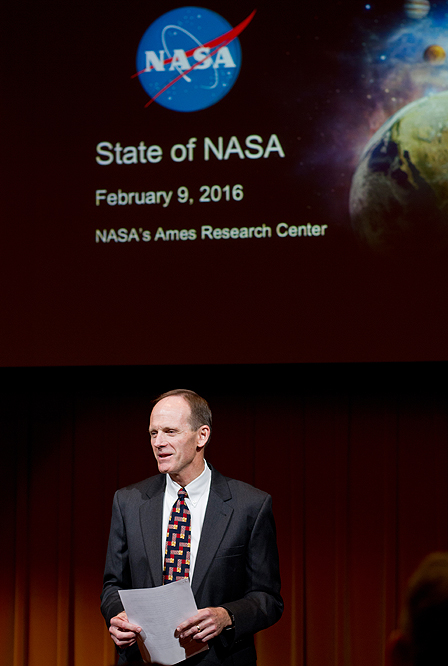 Astronaut Steve Smith gives all kinds of cool space facts.
After I broke free from the enchantment of Ann Arbor, Michigan, shortly after graduating with a BA in film from the University of Michigan, I soon found myself under the spell of New York City. The sense of "place," has always had a big impact on me – not just in terms of a location and its architecture and infrastructure – but perhaps even more in terms of its people and what feels like common thoughts bouncing around in the air.
What phrases do you overhear again and again? What principles seem to rule this place? At U of M, it was academics, taking thought to new arenas, social justice, and creating compelling arguments. In NYC, it was possibility, art, money, drive, connections, fast, fast, and more fast.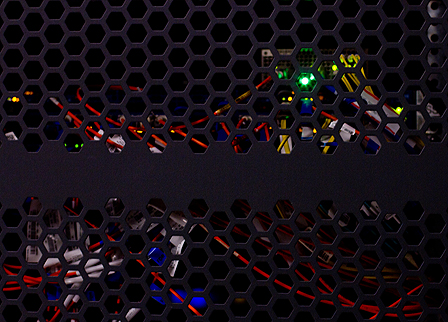 Single blinking light inside one of the processors of the supercomputer at NASA Ames.
In 2007, on a trip to my hometown of Cleveland, I visited the NASA Glenn (then Lewis) Research Center near the airport. And while the antiquated little museum felt almost comical in its lack of renovation since the 1970s, seeing a real capsule that had allowed astronauts to return to earth after their mission struck a chord that made the messages behind the cheesiness land. NASA has made life better.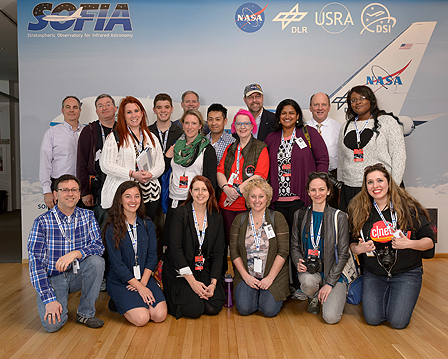 Group photo for State of NASA, 2/9/16, at NASA Ames. I'm front row, second from the right.
That was my first trip to NASA. Since then, I went to the giant visitors' center and took the tour around Houston's Johnson Space Center in 2012, where you can see the real Mission Control, as in, "Houston, we have a problem." There, I was awed by the Apollo shuttle, lying on its side, taking up the interior of a building that was longer than a U.S. football field. One illustration on the wall had a quote from Mike Duke that read, "The possibilities are limited only by our imagination and determination, not by the physics."
Jose Benavides demonstrated the Sphere camera (right) and the newest prototype for a hovery space cam called Astrobee (left).
And, I got to see Mark Sowa, photography supervisor, present some of the amazing imagery NASA has created and collected when he visited the Annenberg Space for Photography in LA. One of photography's amazing feats is to create an image of reality and show us perspectives we otherwise wouldn't see. It expands our world-view and makes us realize how much more is possible.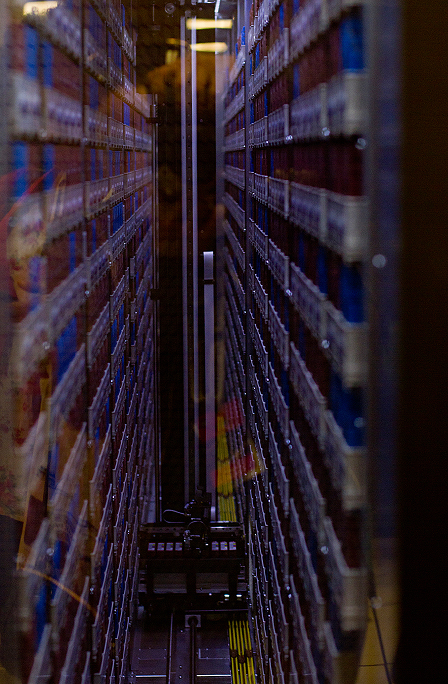 Peering into some of the supercomputer's innards.
Possibilities. Perspectives. Making life better for the future. These are the things that ring through the halls on a NASA campus, and what hangs in the air when we think about space travel. This year, at the State of NASA event I attended in Mountain View, CA, I learned that a lot of what promises to be hope for the future stems from work NASA is doing. Not only are astronauts going to Mars, NASA computers are measuring changes to our forests and oceans, and NASA engineers are creating electric airplanes that will fly emissions-free.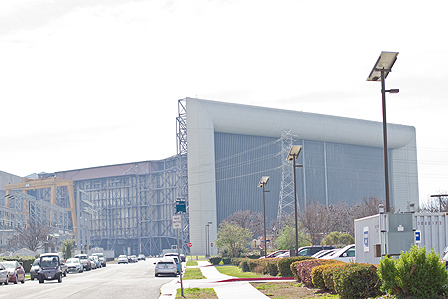 NASA Ames boasts the largest wind tunnel in the world.
Having experienced NASA in several places now, I feel I have had a proper taste of the "NASA vibe." Unlike what I felt in NYC or Ann Arbor, this vibe is not tied to one city's physical location, but rather, it's a culture that has been nurtured by the scientists, researchers and administrators who work there, and is spread throughout the U.S. at NASA's many locations. It is a forward-thinking community of individuals who believe in a better tomorrow, and who work for results for future generations — results they themselves might not live to see, and yet they understand the significance of the work that must be done now in order to advance. For me, this is the best of America in action. It makes me proud to be a U.S. citizen, and it gives me a sense of place in my own country.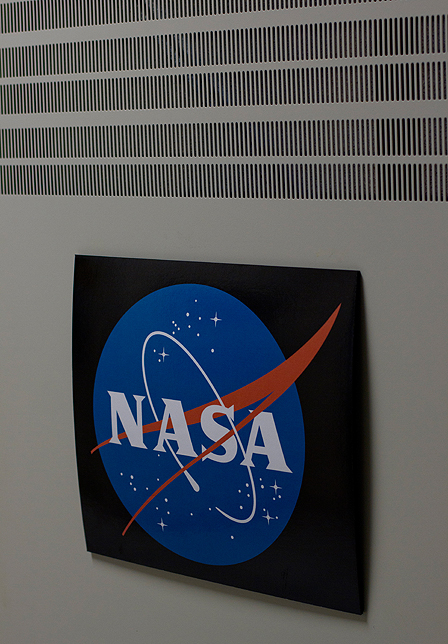 Gotta admit, it's a great logo.
If you're in a city with a NASA facility, I encourage you to pay a visit! And, be sure to follow NASA on twitter – you can learn so many cool things about what is being discovered and developed in science and technology. I also wanted to share a few of the key points I tweeted from the State of NASA event on February 9, 2016, for your inspiration. You may have heard some of these, or all of them, but it's cool to know they all came from NASA:
"If you have a dream, the only person who controls that in your life is you." -Steve Smith, astronaut
"With current technology, it would take 9 months to get to Mars. At the speed of light, it would take 4.5 minutes." -Jack Boyd
Ames Research Center's supercomputer is the 10th fastest in the world, and has 225,00 core processors, the equivalent of 100,000 Macbook Pros. 
"If you want to be an astronaut, get a technical education." -Steve Smith
The amount of carbon American forests can store is reduced not just by forest fires, but also by hurricanes, tornadoes, and mining in the Appellations.
 The latest class of NASA astronauts is made up of equal numbers of men and women.
At any time, there are approximately 5,000 airplanes in the air.
"NASA exists to make people's lives better." -Steve Smith
Entering the room where the supercomputer lives at NASA Ames was a lot like walking into the movie Tron.