August 9, 2013
Week in Photos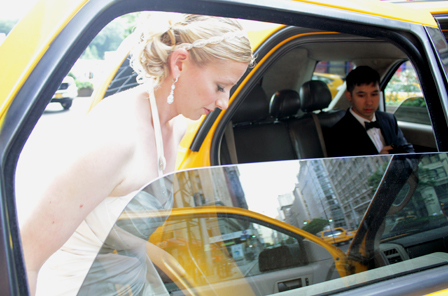 Things. Are. Happening.  Can you feel it?  The Sarah Sloboda Photography virtual office is abuzz with bookings in London, New York, Los Angeles, and Cleveland for the next few months, and I'm working on so many gorgeous projects. 
Because I feel this frenetic energy right now, it seems totally appropriate to be editing photography sessions from NYC from the past few weeks.  According to dictionary.com, "frenetic," comes from the Greek word "phrenetis," which literally means, "inflammation of the brain."  That's pretty much how it feels to be in New York City, yes?
What I noticed about this as a set of images is that it casts off the mold of the fixed 50mm lens I've been using to shoot loads of portraits lately, and gets back to my purely photojournalistic roots.  One of my inspirations, Mary Ellen Mark, once said (in a lifestyle photography workshop) that one should always shoot with a wide angle lens in order to get more of the story.  There is a distinct vibe that surfaces in this style, and I've always loved the way it captures harmonies as well as the cacophonous discord that belies the frenetic (there's that word again) energy of a fleeting moment.  In short, I like a pretty mess.  It reflects life.
Just a teaser sampling of some of my work with families in Manhattan recently…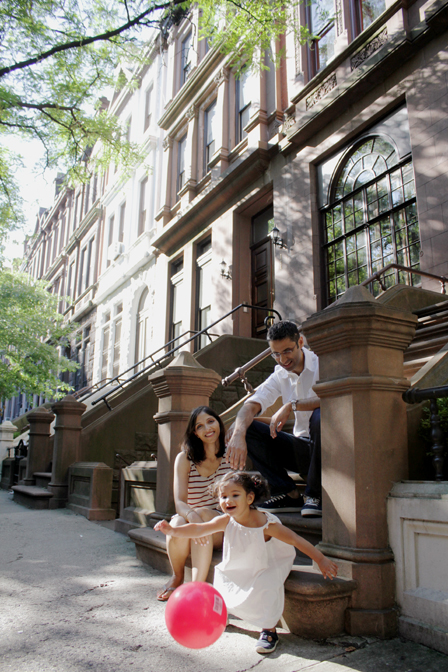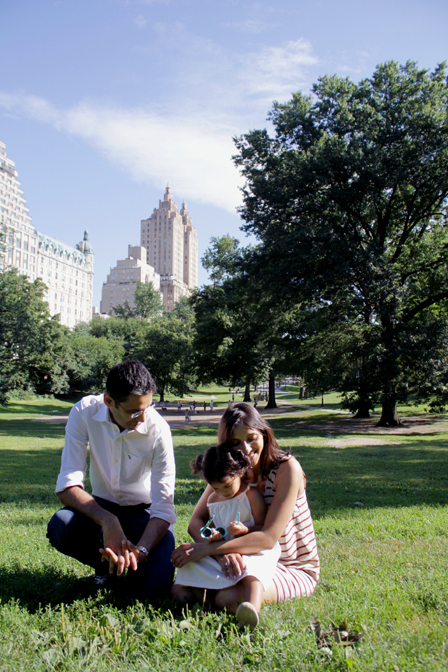 And, a couple of Manhattan wedding portraits!  Not your mama's wedding photographer, am I?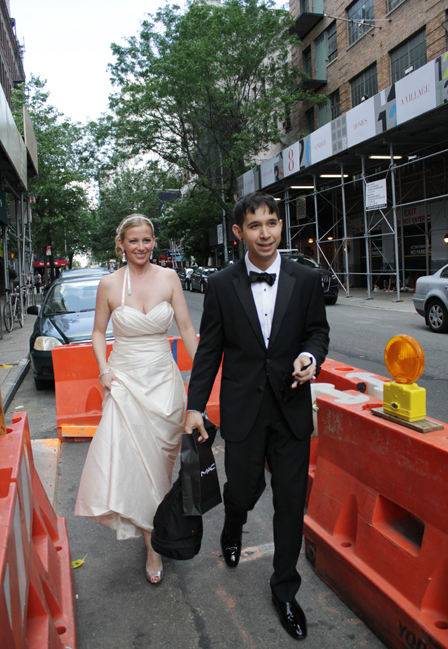 This week's photo post is a bit brief because I simply have so much editing to do, and looking at these photos is making me really excited to get it done.  Ever feel energized by your work like that?  It's the best feeling!
If you are in London, New York, Cleveland, or LA, and would like to do a family portrait this year, please email [email protected] so we can get you set up ASAP!  Believe it or not, I'm already booking for dates as late as November, so it's good to plan in advance, especially if you're thinking holiday cards.  I know, I know.  It's August!  But I'm already planning for Christmas myself, so I won't judge if you're already designing your cards.