August 8, 2013
Delights: Kids' Music Adults Can Dig, How to Focus, and Broadchurch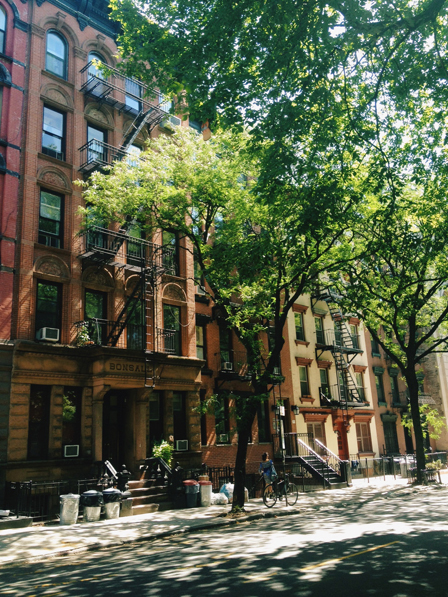 Inspiration has taken over my reality.  Lately, I feel so bombarded with great ideas and thoughts and things to experience that I have trouble concentrating!  I would blame twitter, except twitter and I are still in the butterflies-and-fireworks stage of our relationship.  Do you ever feel like you have so many things you want to try, do, and create that you end up not getting much of anything done?  Well, this post has some tools for that.  And, fair warning, a couple more fun distractions, too.
I was totally internet stalking the new UK TV drama series Broadchurch last night.  You see, it premiered on BBC America at 10 p.m., and I found myself sans cable.  I tweeted about my frustration — the show is critically and popularly acclaimed, and stars one of my favorite actors, David Tennant, of Doctor Who fame.  The realization that it was on and that I couldn't watch it right then made me think of what a kid must feel like when you show them the lollipop and then say they can't have it until after dinner.  Kids' sense of time isn't exactly clock-centric, and so you might as well say, "you will never get this lollipop!"  Anyway, that lasted only a brief moment because I have so much else going on, planning my photo sessions in various cities for the rest of the year, working as a writer's coach, and preparing for my trip abroad.  If you want to know about the magic that eventually transpired, keep reading!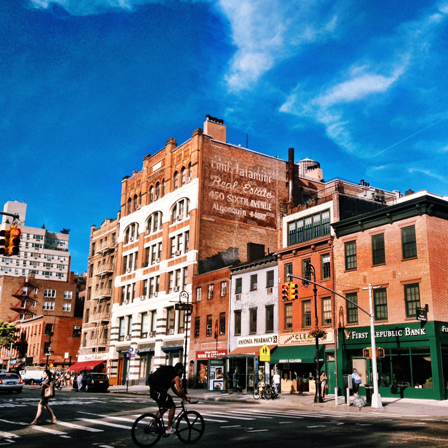 I was super psyched to learn about this blog, Kids Can Groove, that's all about finding music that parents will actually enjoy listening to with their kids.  Rebecca, its creator, was one of my wedding clients years ago, and she and I are kindred creative spirits.  Don't you love those?  It's so heartening to find someone with whom communication is easy, and ideas just seem to flow.  She wanted to create a special place to inspire people to use music as a bonding experience with their children, as it had been for her and her daughter.  Next time I'm baby-sitting my niece and nephew, I'm stocking my iTunes with some of her recommendations!
If it's not already apparent from the fact that I'm showing NYC photos here and haven't even mentioned my whirlwind trip over the weekend, I'm kind of all over the place right now.  Which is why it was absolutely perfect timing to get a link to this post from my friend, the author Camille Noe Pagán, on Oprah's online magazine today, Attention Scatterbrains: 4 Proven Tricks to Help You Focus.  The article offers several healthy, simple suggestions for improved concentration; and also made me feel better about the fact that I'm all over the place.  (It didn't name names, but I sense the technology reference was tilting its head towards my boyfriend, twitter!)  I immediately wiggled my toes and drank some water — it works!
For a more in-depth exploration of why you feel distracted, Marie Forleo launched this great mini-workshop video to help you overcome overwhelm and regain control of your priorities.  I did the little exercise while I was stuck at the LaGuardia Airport the other day, and it was super helpful.
And, now, the exciting conclusion of this blog story… You see, sometimes having a variety of things going on at once isn't a bad thing at all.  In my distraction, I completely forgot about internet stalking Broadchurch.  Until this afternoon.  When I opened iTunes, guess what!  It had become available by subscription!  Five minutes after discovering this, BBC America tweeted that you can watch the first episode for free, by using this handy link.  For all you David Tennant fans, you're welcome.  Don't you love it when you let go, forget about something, turn around, and it appears?!  Magic!
(I spotted this poem while riding the NYC subway – it was part of their featured "Art in Transit." You just never know when beauty will strike you, eh?)
Hope you're concentrating when you want to concentrate and distracted when you want to be distracted.  And, that this post helps you find ways to be more in control of that.  What's inspiring you?