January 31, 2014
Week in Photos: Colorado Springs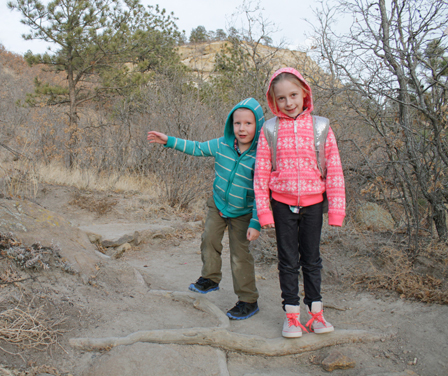 This week, I've been settling into my new lifestyle in Los Angeles, and editing photos I took along my trip across the U.S.  One of the amazing things I got to do on that journey was rest and rejuvenate with my sister, her husband, and their kids in Colorado Springs.
The five of us had a bit of a dance party in the car (Billie Jean, anyone?) on the way to Palmer Park. It's one of my sister's favorite spots, and has always had meaning for her since she moved to Colorado from Ohio many years ago.
So, although it was quite a cold afternoon, spirits were high!  As the sun went down, we captured some lovely moments of them all as a family.  And, we taught my 4-year-old nephew the art of photo bombing.
What do you think?  Did we nail it?