May 24, 2013
Week in Photos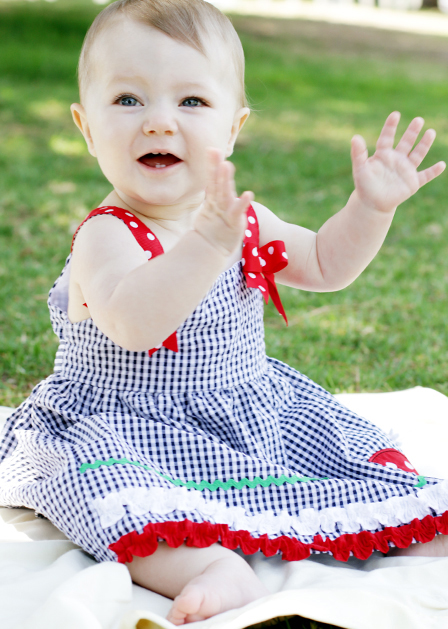 Hey, blog friends! How was your week? It's always fun looking forward to a bank holiday weekend — cooking up any Memorial Day plans?
The past week has been a whirlwind for me! I'm working on lots of jobs behind the scenes right now, and just included one little sneak peek from a shoot with my college friend's daughter, above. Isn't she sweet?
All the other photos here are some highlights from my adventures over the past week in Los Angeles, Santa Barbara, and Ohio.
I still haven't been to the historic Cinerama – have you? It always seems like a good idea to go to the movies in Hollywood, but the weather is so nice, I always find myself opting to be outdoors. (I nabbed this shot while sitting at a traffic light!)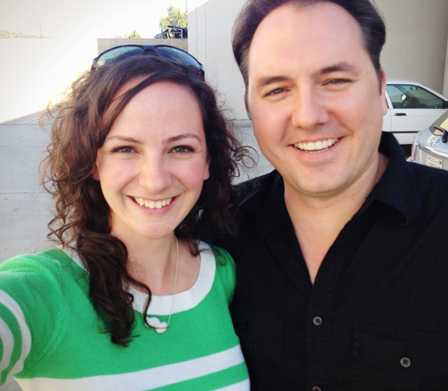 This is a selfie of me with my aforementioned college pal from the University of Michigan who's the Executive Producer of a new project. He invited me to the set where his team was filming an action sequence and I got to watch! However, his dutiful production coordinator had me sign a form that said I wouldn't speak of it, so I can't tell you about anything I saw there. It's what they call, in the biz, a "social media lockdown." Kind of an exciting term! We thought this turned out to be a shot of us in a quintessential LA atmosphere — a parking lot.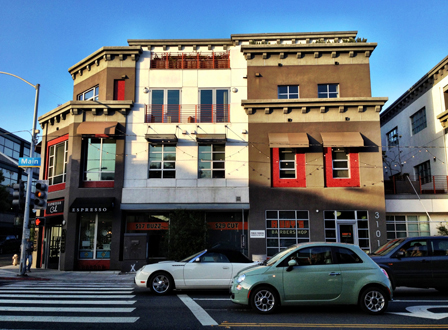 Fiat sighting in Santa Monica! I always miss my Fiat when I'm in LA. I wonder if I should bring old Bluey out there some time!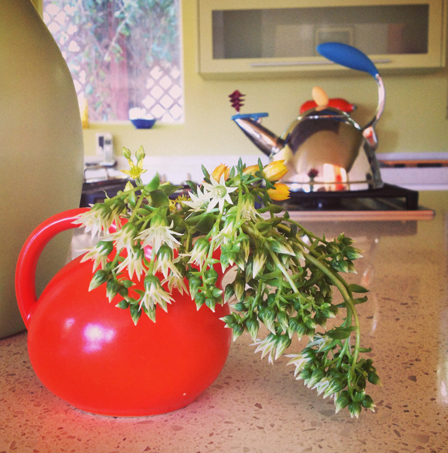 House-sitting for my friends turned out to be inspiring on the floral front — their succulent garden had become quite overgrown in their absence, so when I trimmed off all the long flowering branches, I kept them and made a little creamer arrangement.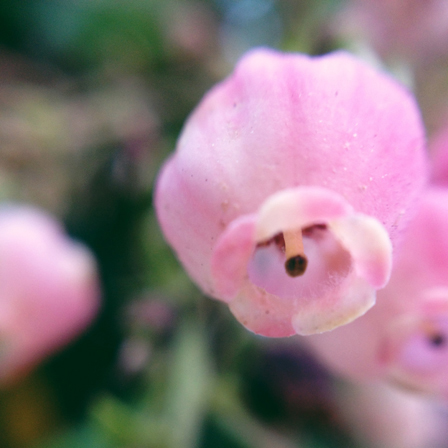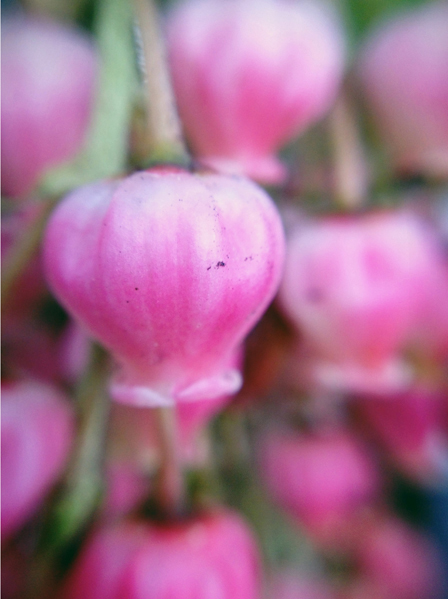 Teeny, tiny flowers caught my eye at dusk while strolling around Santa Monica one evening. I captured these close-ups with the macro lens on my Olloclip, so you can't even tell how minute the blossoms truly are. To give you some scale, imagine a ladybug using one as a hot air balloon.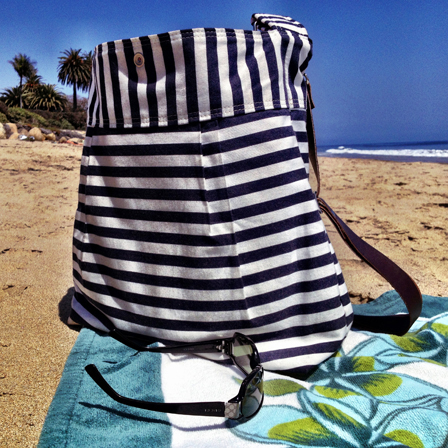 Ahhhh…. to lay on the beach…. What a luxury! I only had a brief time during my day trip to Santa Barbara, but I did get to relax for a bit on the gorgeous beach at the Four Seasons Biltmore.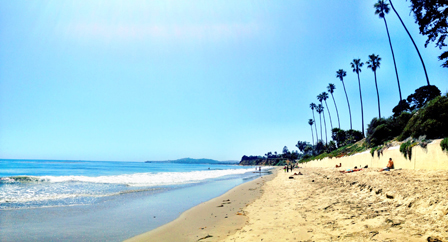 The weather was just perfect while I was in California, and I loved getting to catch some rays in this beautiful place. Santa Barbara's streetscapes have a luxurious and inviting feel. As soon as I turned off the highway exit, I felt relaxed and welcome. And, it was excellent timing to arrive as the tide went out — check out the cool design pictured above that the ocean had made out of seaweed on the shore.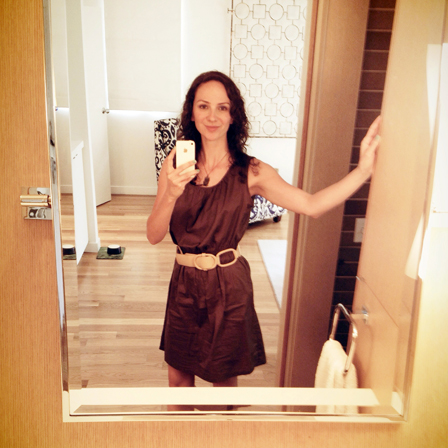 One of the jobs I'm currently editing is a kids photo party I did for SoHo House West Hollywood on Mother's Day. They did a great job creating the event — the kids got to make frames for the Instax prints I shot for them, and they'll get to choose from a collection of photos online, as well. This mirror selfie reminds me of how good it feels to complete a very full yet exciting day. You know that feeling? The best kind of tired, right?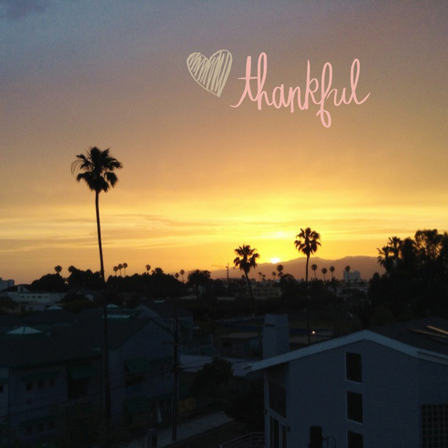 I recently downloaded the newly popular iPhone photo app, A Beautiful Mess, and I love it! The filters aren't my favorite because they seem to downgrade the resolution when applied, so I use filters in other apps before opening in A Beautiful Mess. What it does really well is offer fun fonts, doodles, and sayings in a variety of gorgeous colors, allowing you to add a graphic designer's flair to your images.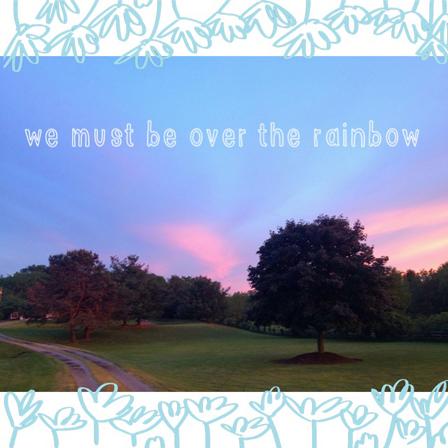 Back in Ohio, I had a glorious walk through the countryside just as the sunset glowed the entire sky into pinks and rich blues. I felt like Dorothy, having landed in a totally surreal place where the light felt new and unusual, and thought, "We must be over the rainbow." A Beautiful Mess helped me convey the light-hearted and whimsical feeling of that moment.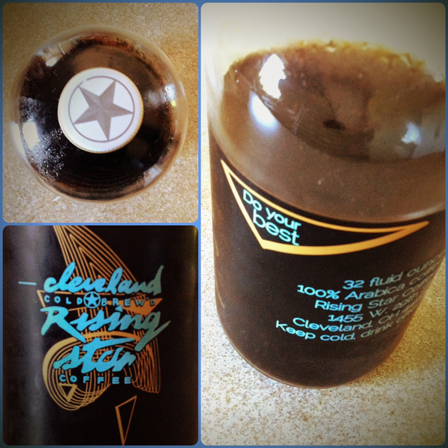 Another exciting Cleveland occurrence! My favorite café, Rising Star Coffee, now has its own cold brew! If you've never tried a cold brew coffee, I highly recommend it. The nuances of flavor are incredible when you realize how much is actually cooked out in the heating process. Cold brewing allows all of those rich and varied flavors to remain intact, and wash over your palette rather like a fine wine. And, the finish is much less acidic! I love everything about this cold brew bottle — the design, the branding, the advice (DO YOUR BEST!), and the fact that you can bring the bottle back for recycling.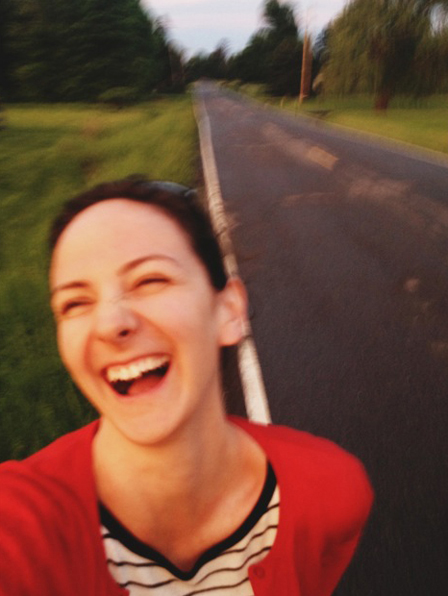 Have a blast this weekend!