July 19, 2013
Week in Photos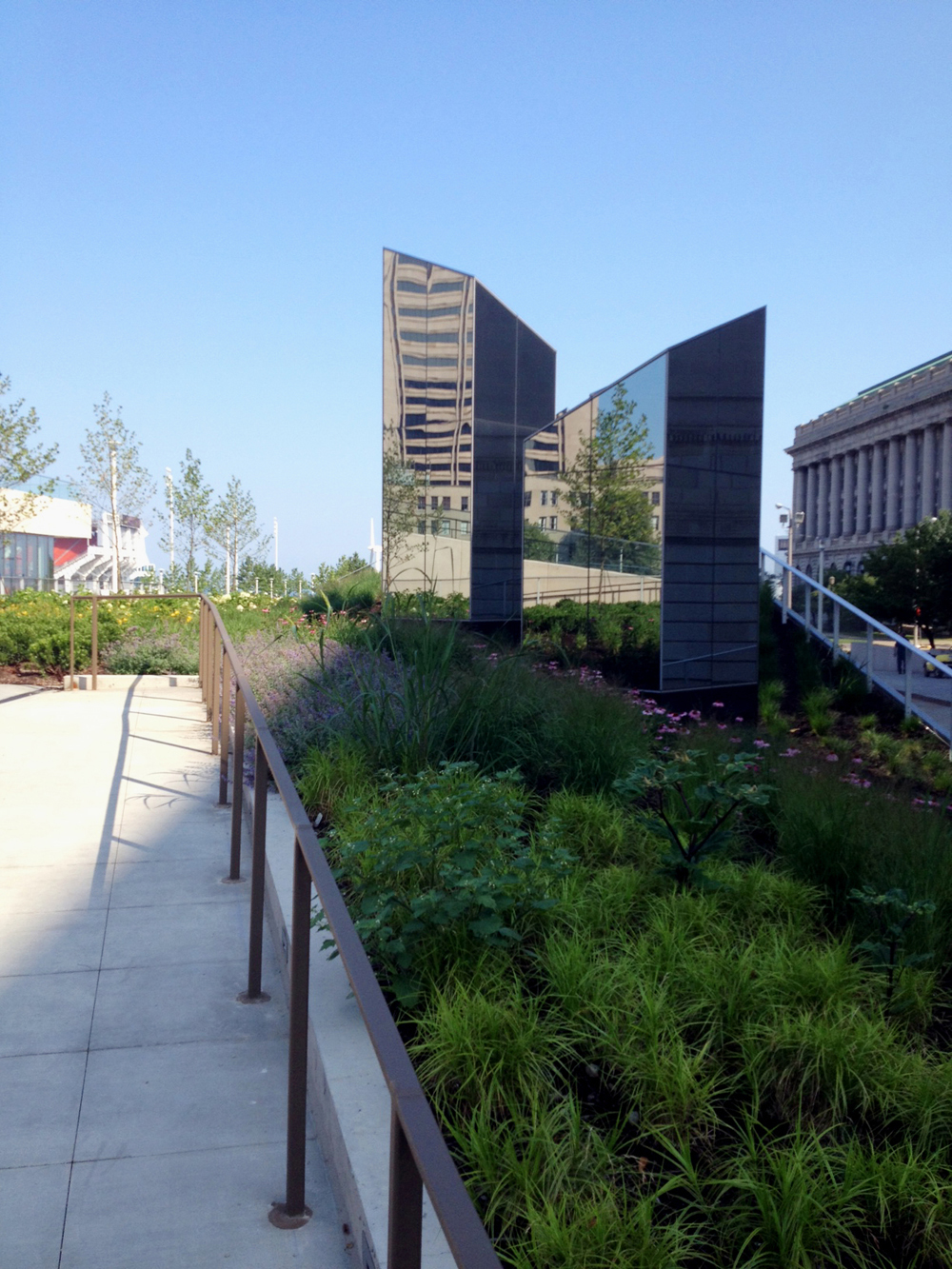 Hey, ever take a day off and have an exploratory stay-cation in your hometown?  I did that in Cleveland this week!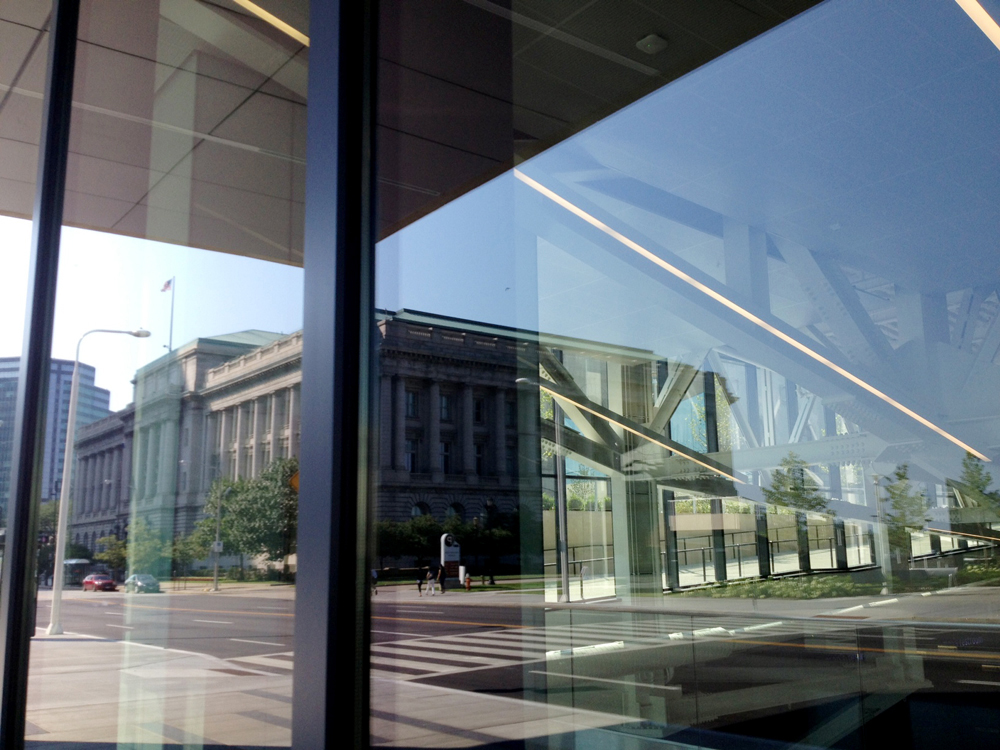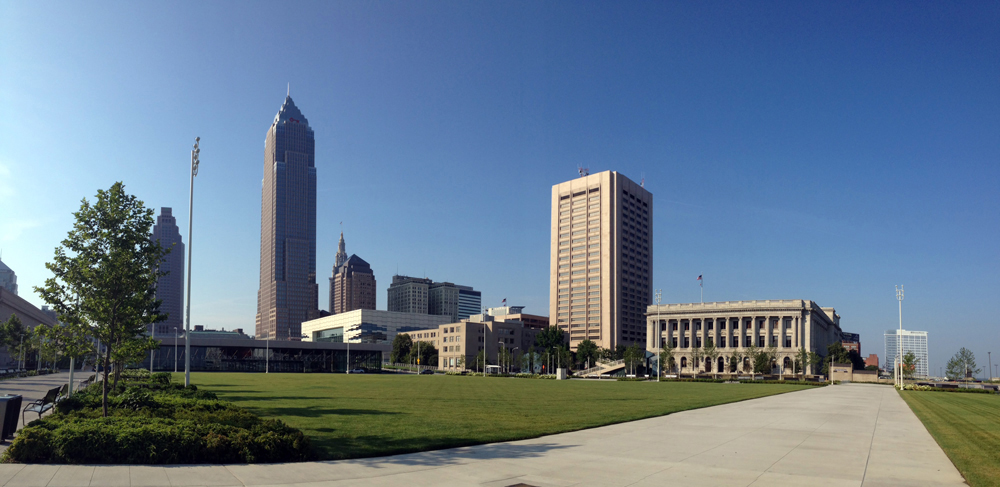 The brand-new Cleveland Convention Center just opened downtown, and provided the area with a much-needed green space literally surrounding the center on all sides — including directly on top of it!
I adore the mirrored installations, and the way they morph and recreate all kinds of permutations of the Cleveland skyline depending on your angle.  It's like visual song mashup of new and old buildings.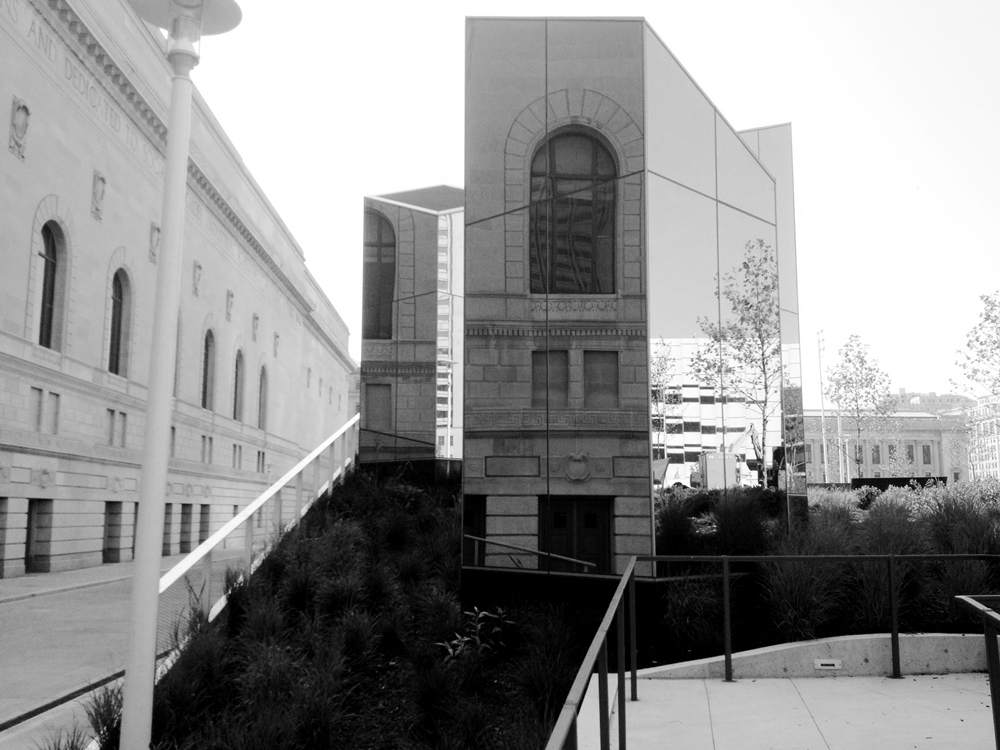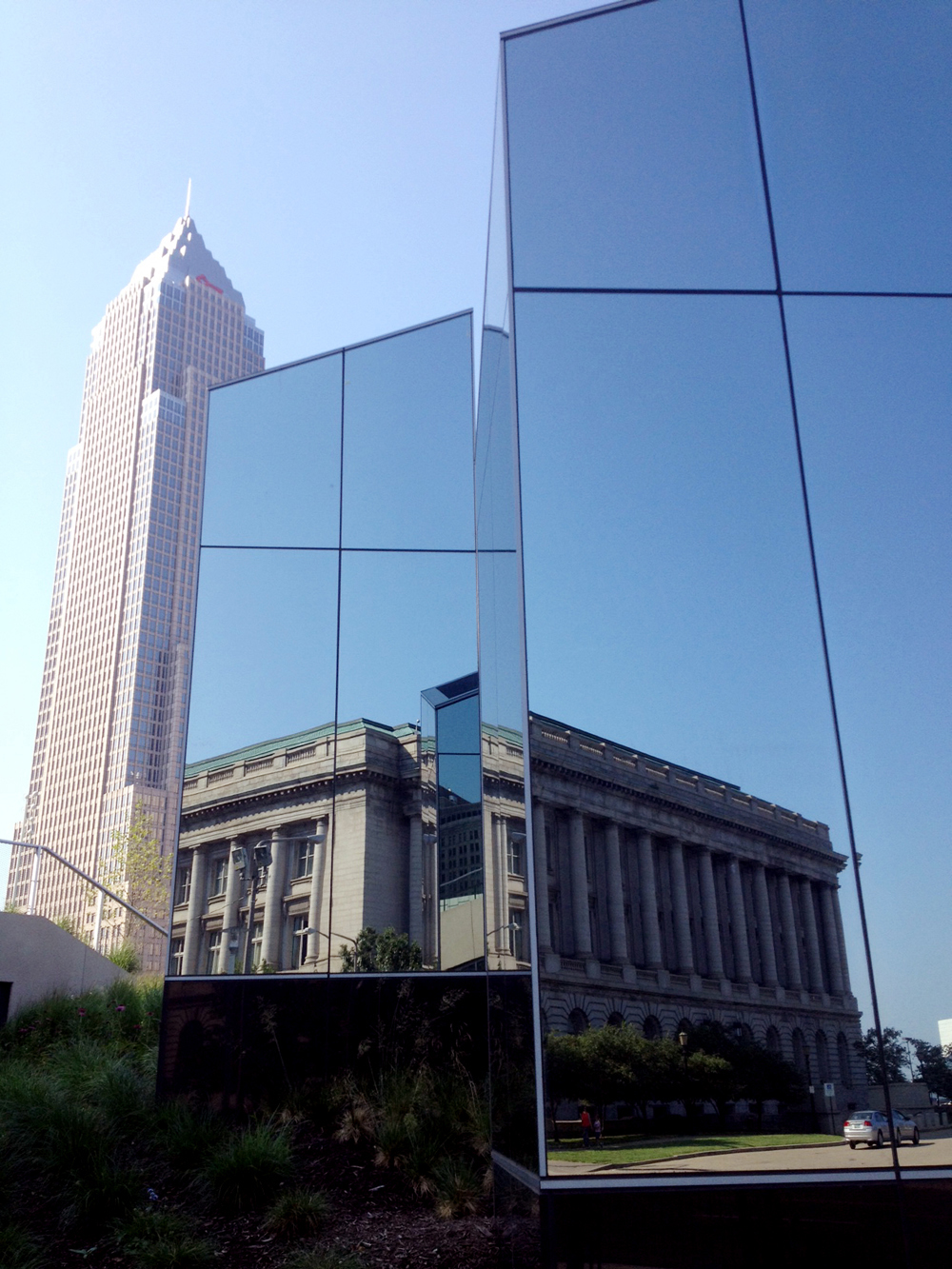 Moving amongst these mirrors constantly created new compositions, and of course, opportunities for selfies.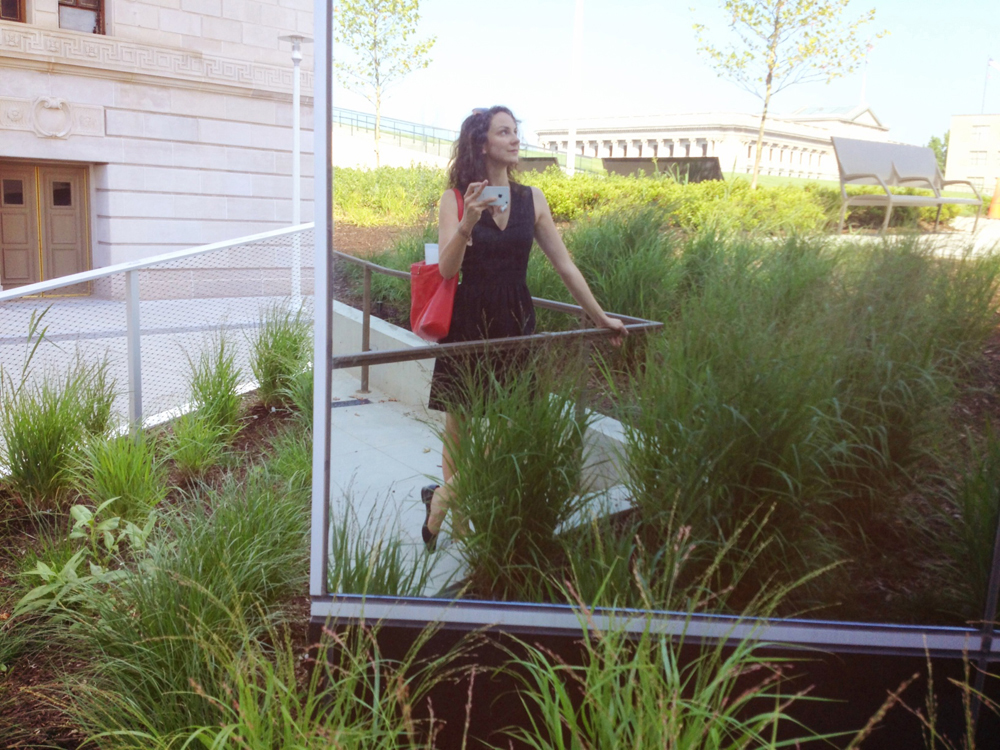 In a way, some of the landscaping reminds me of the High Line in New York City.  Similarly, the park is laid out with specific walkways guiding you out towards a large lawn that looks towards the lake.
How perfect a picnic spot is this?  It was hard to believe the grass wasn't already dappled with strollers and blankets — I'm sure it will be soon enough!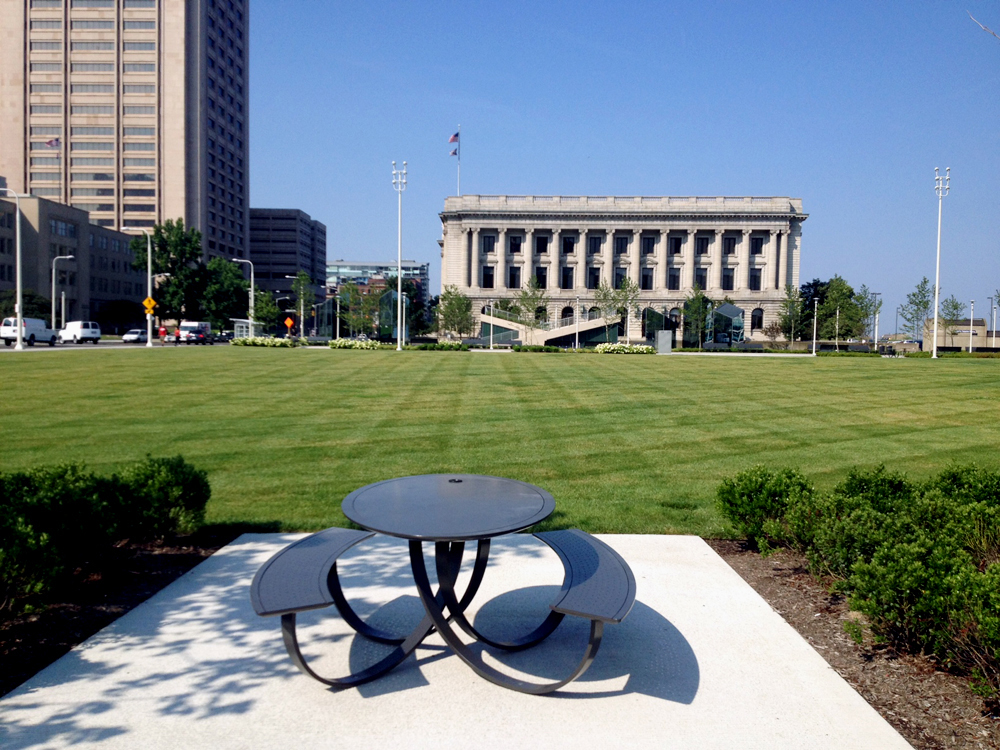 I also went to the Great Lakes Science Center for what I call a little "field trip."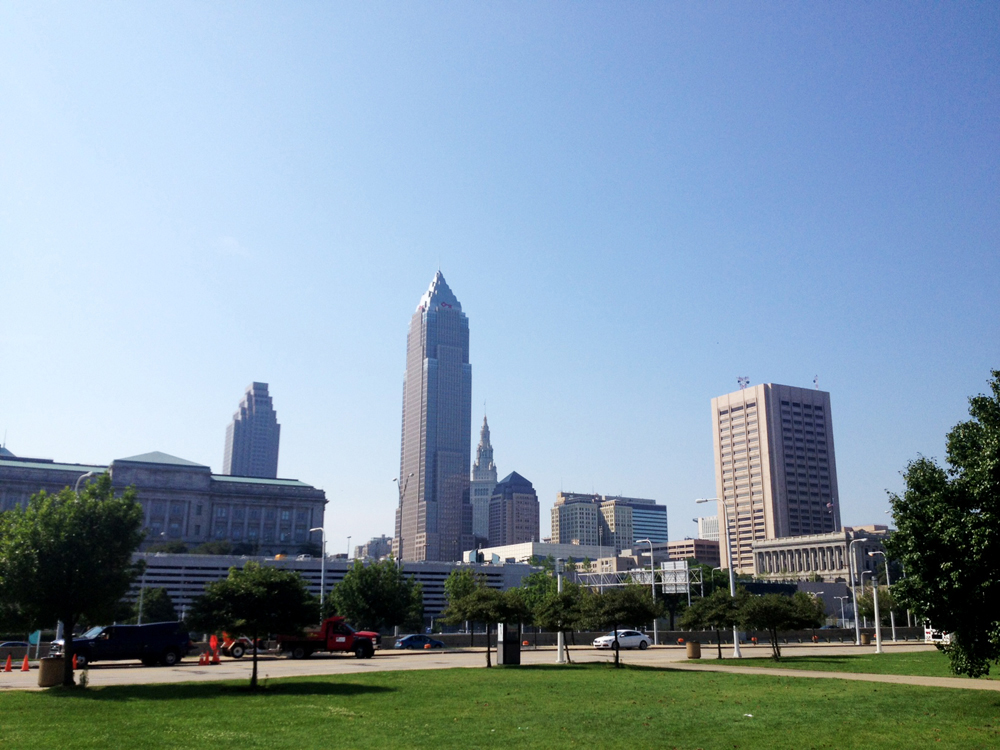 It's always fun to look at space gear, and dream of other worlds.  Below is an Apollo control module that returned to Earth in the 1970s.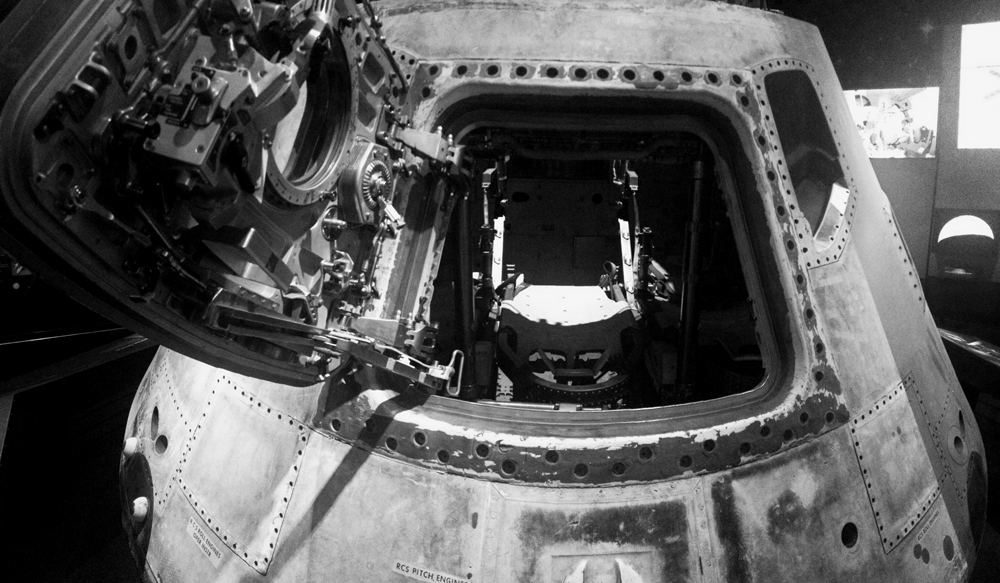 This is an actual Martian air bag.  WHAT???  (Seriously, they used it to safely land the Mars rover!)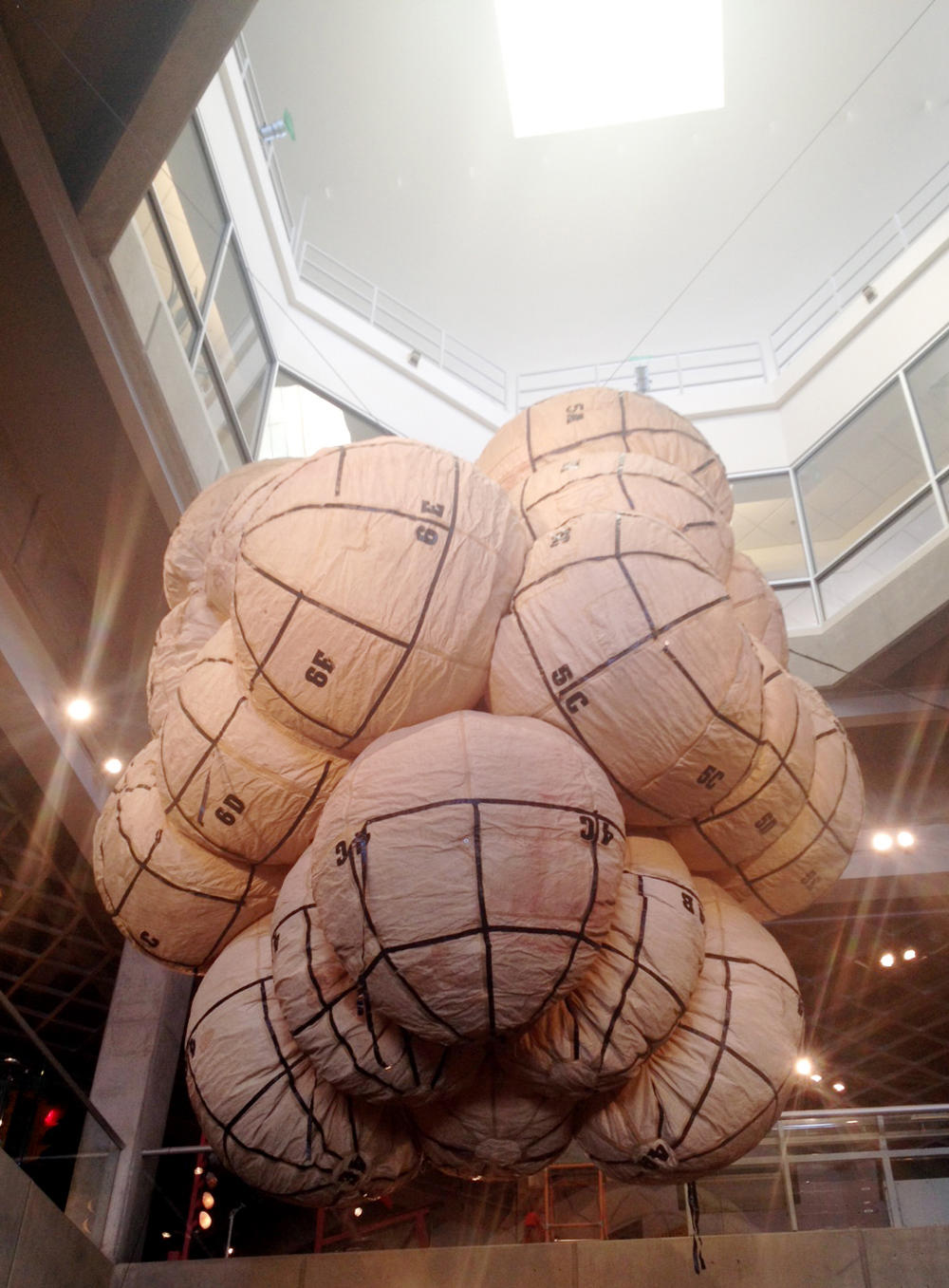 And, the highlight of my day was the Titanic exhibit, which is haunted, as far as I can tell.  All kinds of personal effects of dead people are featured throughout, and you really get a sense of their presence.  Also, it's a shipwreck.  Think about it.  What shipwreck doesn't look haunted?  So creepy, lurking under the water there!  No photos were allowed in the exhibit, so I only got to photograph my souvenirs — a boarding pass with the name of an actual passenger (I checked the survivors list and I made it! Phew!), and an authentic reproduction of a third class coffee mug I picked up in the gift shop.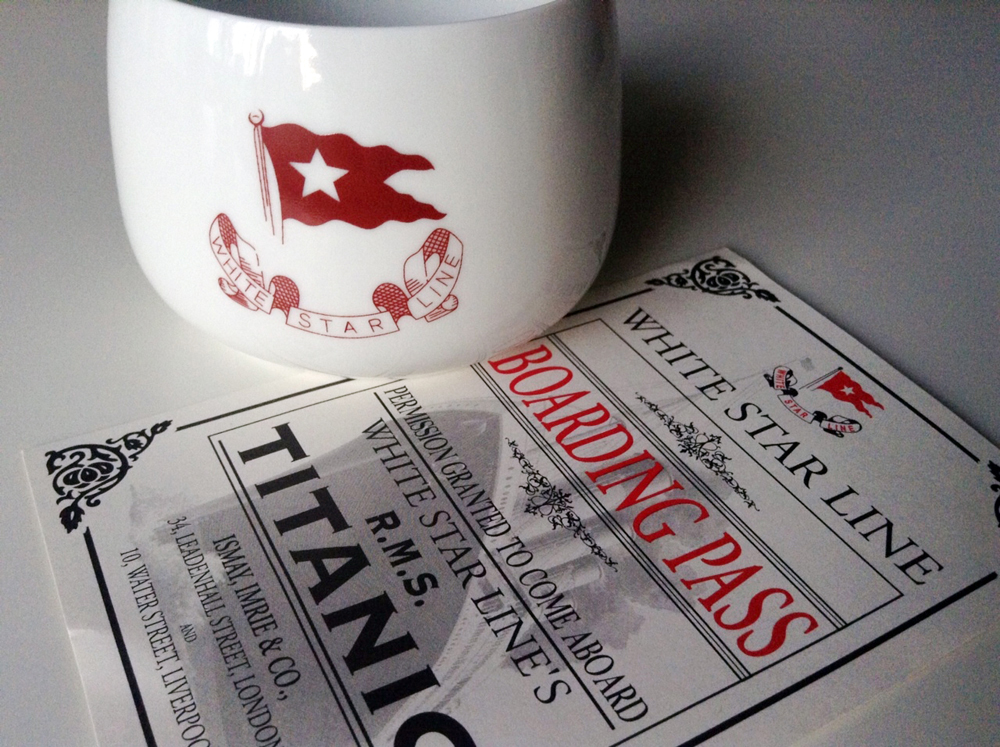 If you're not in Cleveland, you'll have to see when the exhibit might be coming to your town.  It really is so good.
What do you think?  Does this make you want to go do fun things in downtown Cleveland?  How do you like those mirrored things in the park?