July 18, 2013
Delights: A Taste of Tremont
A Taste of Tremont is this Sunday!  Are you going?  In anticipation, I'm offering my own little "taste" of my favorite things in one of Cleveland's best neighborhoods.    
Pictured above is an adorable "hippie cookie," I believe so dubbed because of the tie-dyed-looking icing, as opposed to holding any socio-political agendas.  (It's just a cookie, after all.)  I'll let you in on a little secret.  The icing isn't actually icing at all!  It's white chocolate.  Yep!  The entire giant cookie is doused in a layer of white chocolate goodness.
You can get one of these at Civilization — an old pharmacy turned quaint cafe boasting dark, cozy wood inside, as well as outdoor seating overlooking Lincoln Park and Lemko Hall.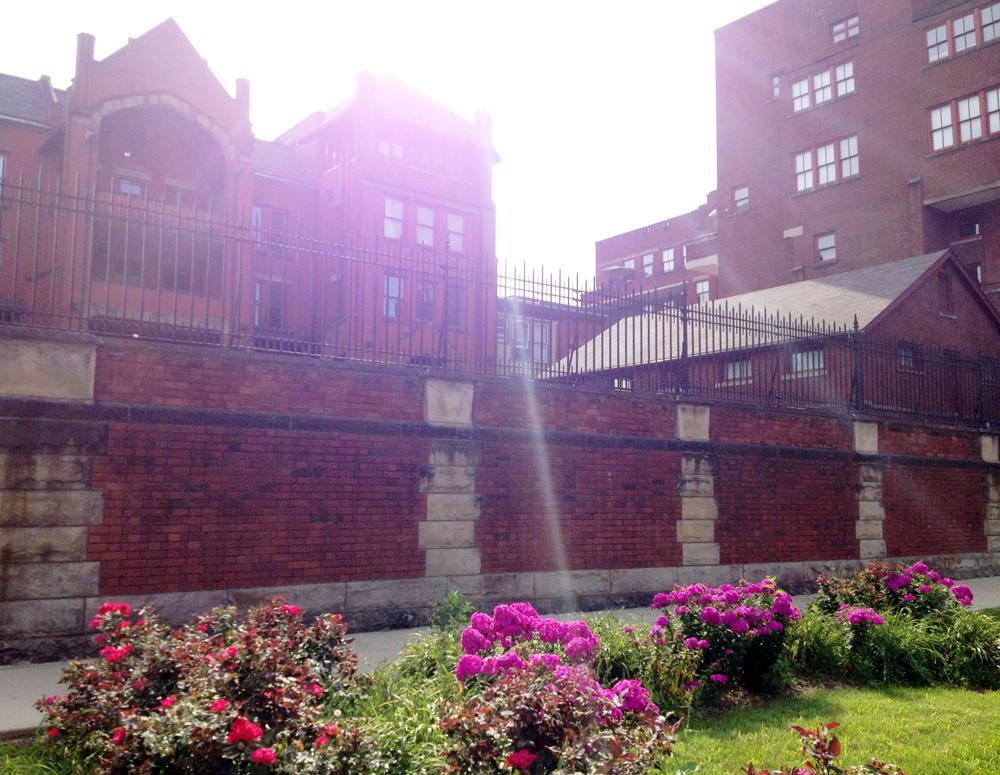 At the Tremont Farmer's Market on Tuesday, I discovered a new company called Pop Smith.  They make farm-to-popsicle treats, using all-natural, local-to-Cleveland ingredients.  This is so great for someone like me who has sensitivities to chemicals in food.  I can actually enjoy popsicles again!  Here's a picture of me with my cucumber mint pop from the Pop Smith cart, trying to look cool as a cucumber: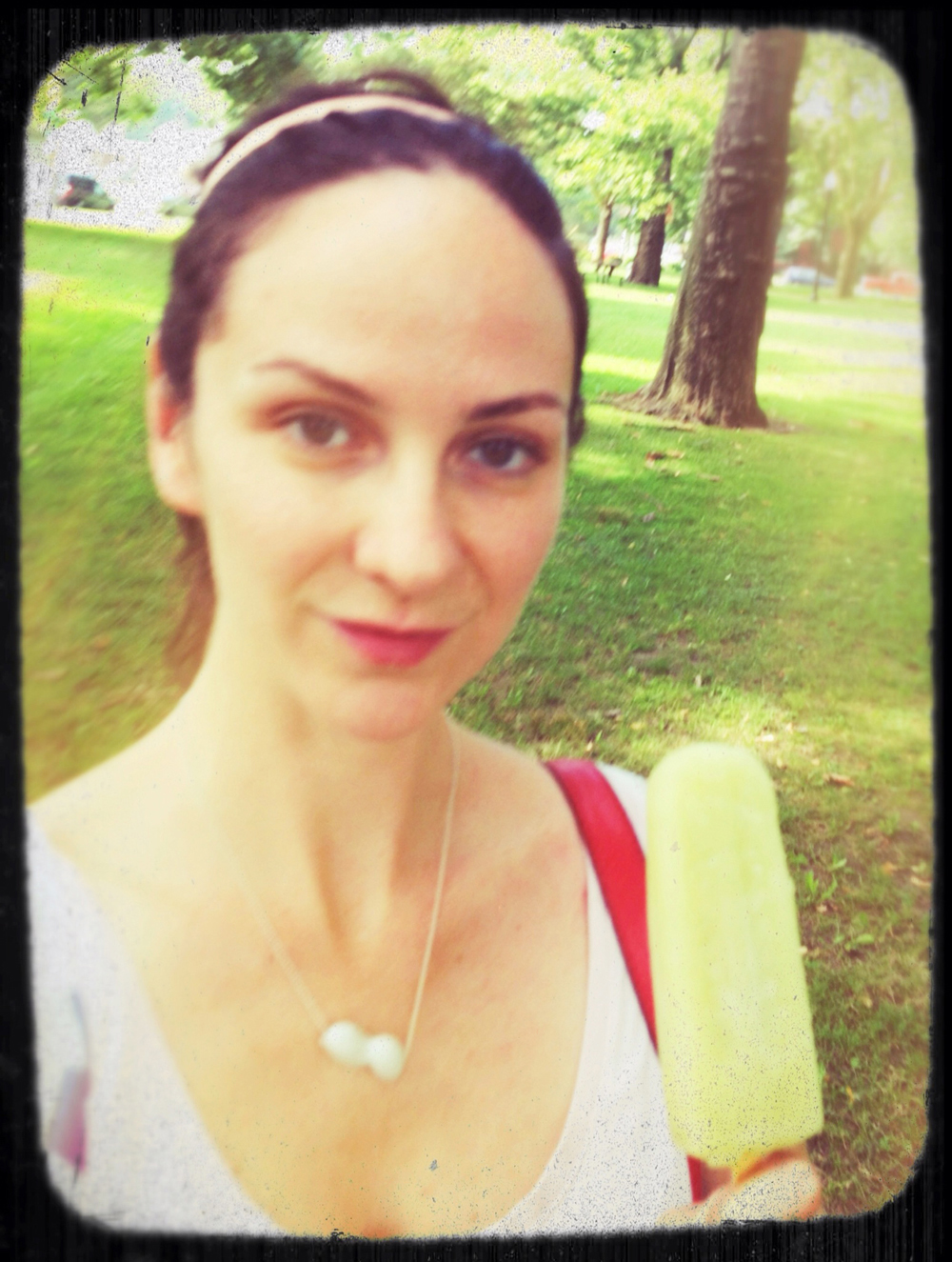 One of my favorite Cleveland chefs is Dante Boccuzzi, owner of Dante and Ginko, both located in Tremont.  Insider tip: If you're in Tremont between 4.30 and 6.30, visit Ginko for happy hour!  Best sushi in town with lots of delicious things on special.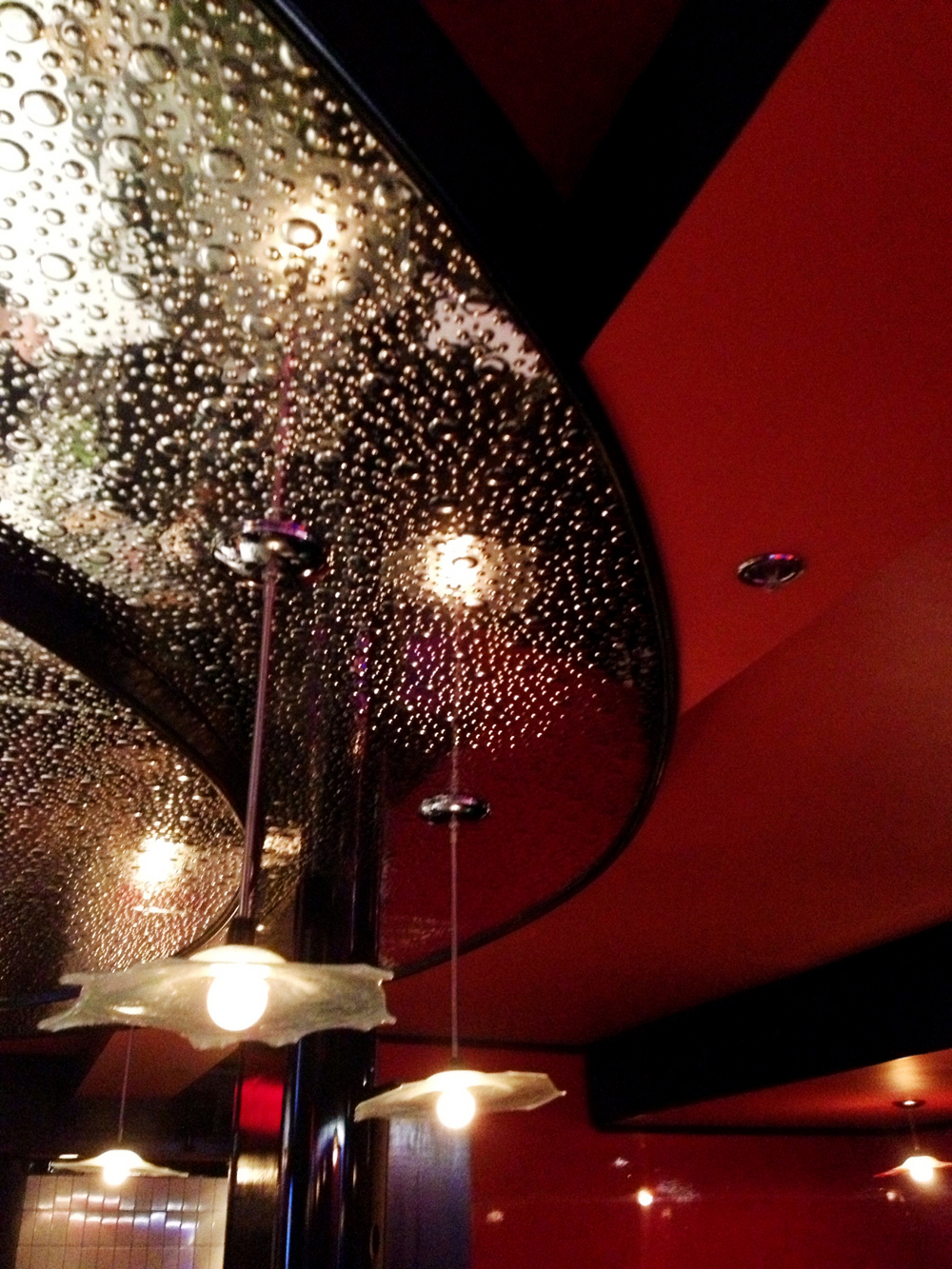 It's an equally great place to cool off on a hot summer afternoon, as it is warm and inviting on a cold winter night.  Not sure how it achieves both of those things — perhaps just because the decor is so emotionally transportive?  Feels like a total escape from the outside world.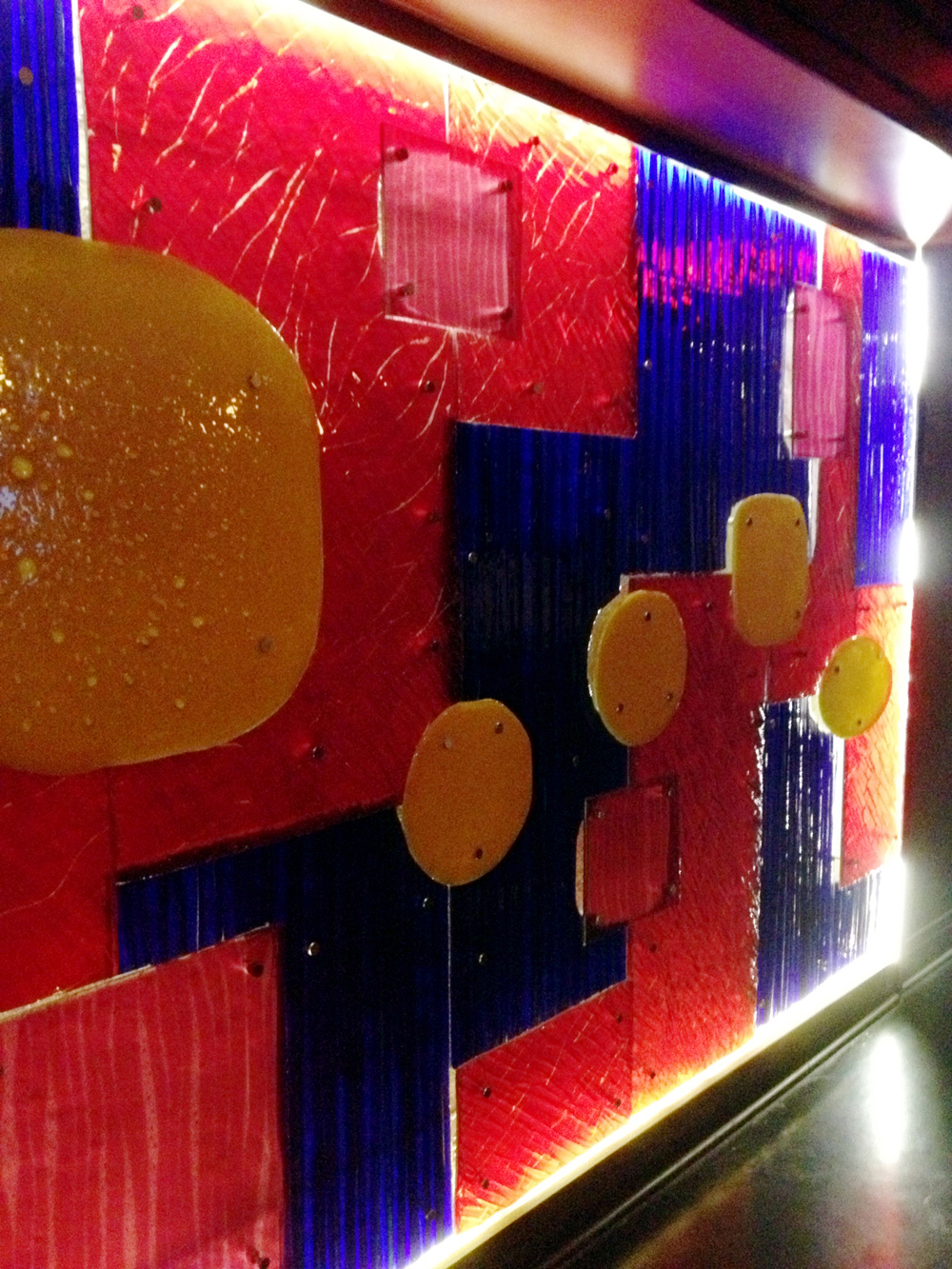 What do you think, Clevelanders?  Any other must-try Tremont secrets you would recommend for visitors and tourists?