October 25, 2016
On Location: Extended Family Session in Ohio
Burton, OH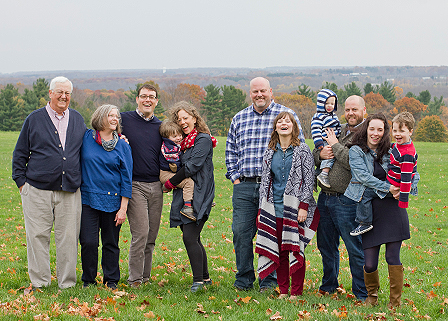 Ohio Family Photos
Occasionally, I have the opportunity to photograph an extended family, including the grandparents. It's a remarkably tricky thing these days with so many families with members scattered across the miles.
When this family was all gathered in Cleveland, we decided to find a cool, old farmhouse vibe to use as a backdrop, and ended up at Burton Century Village, an historic farm turned museum facility.
It was pretty cold and blustering, but the adults soothed themselves with warm coffee in between shots, and the kids were troopers and just played the whole time! They especially liked when I said they could throw leaves at each other.
How do you like these shots? For more of my latest adventures on location, be sure to check out my family and children's portfolios.
Click for information on booking a Cleveland family photo session.