January 10, 2018
The Matted Print Box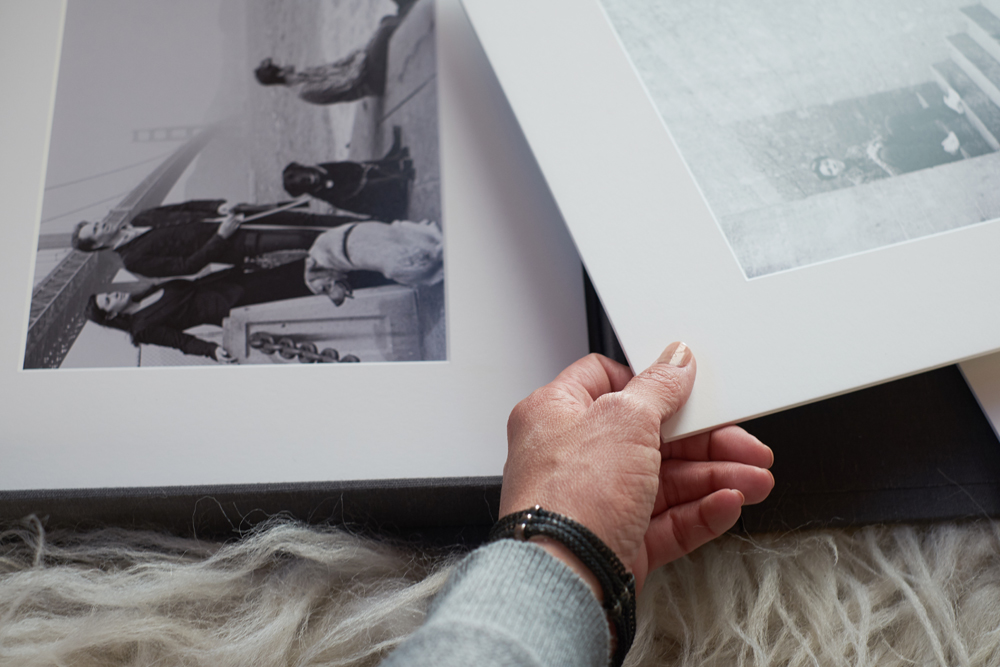 Family Photo Display Pieces
A client approached me to shoot their family portraits on location in San Francisco. It was important to them that their photos reflected their artistic taste, because they were keen to create some family photo display pieces for their new home. So they commissioned me to capture it on actual film. We booked a 2-hour session because they wanted it to be relaxed and give them time to warm up to the camera.
Turned out, we got so many amazing shots of them, strolling through the park. Originally, they had wanted a few for their walls. But there were so many good ones, and they only had so many walls.
I agreed, they couldn't plaster their walls in all of their favorite shots from this one photo shoot. But the photos were really special, so I wanted to make sure they had a life outside the hard drive.

So, I suggested a set of matted prints tucked into a folio box. They chose 6 images to enlarge to 7×10 with 11×14 mattes. The box itself is custom-crafted to fix the exact number of mattes inside. When it was finished, it blew away my already high expectations.
The box is large, so holding it my lap, there was no possibility of multi-tasking or thinking of anything else. As I pulled out each of the matted prints for the first time, I was amazed at how immersed I became in each one. These were images I had seen a number of times already as I prepared the order. Yet, I wanted to stare at them. Drink them in.
I realized that this is the experience I want all of my clients to have. The opportunity to sit and truly relish their memories. And, to have a special box with striking prints inside to hold in their hands. It is like having your own personalized art collection, without having to turn your home into a gallery.
If you'd like to order a custom matted print box from a previous photo shoot, send me an email and we can get the ball rolling. If fully customizing seems too daunting, I put together a few pre-selected options in my online store. All you have to do is choose the images you'd like to include, and I'll take care of the rest.
Next time you book a photo shoot, let's make one of these babies to commemorate it for you. It is a whole new level of photo experience. And, I want all of my clients to have it.
Have a look…