January 15, 2018
Kids Fashion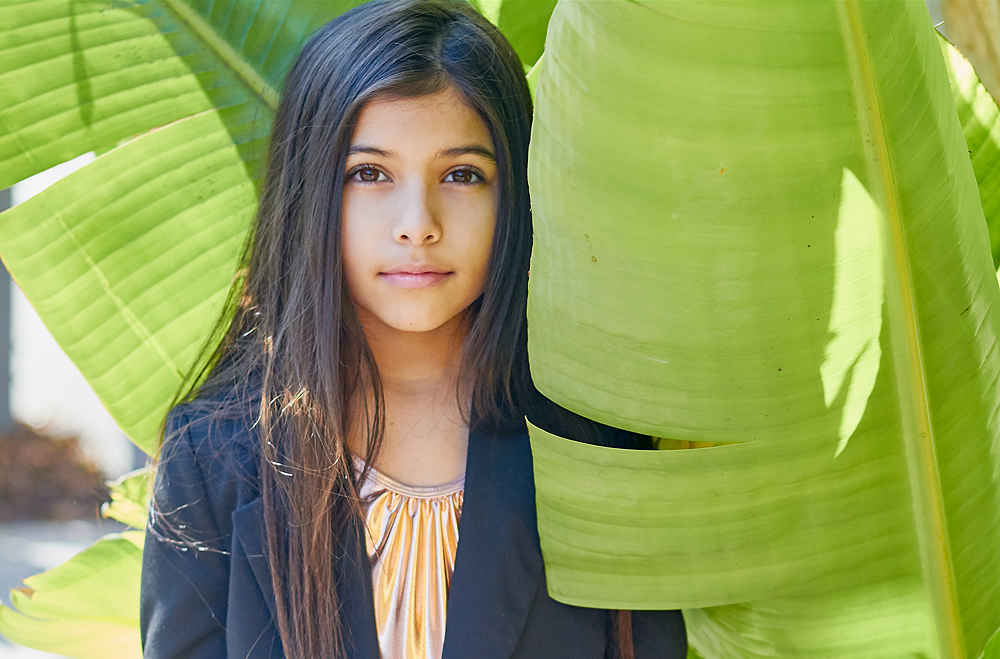 Kids Fashion
I shot this kids fashion editorial series of Calista Evangeline on location in Alameda. (She's a child model in the San Francisco Bay Area.) We started out in one spot and ended up having a whole different series at the beach. Want to see the progression?
Calista and I worked together once before in Oakland, and both times I was impressed with her positive energy. She's 1o years old, and she brings a thoughtful energy to her work. It's fun to collaborate with her because she takes direction well, and also comes up with great ideas.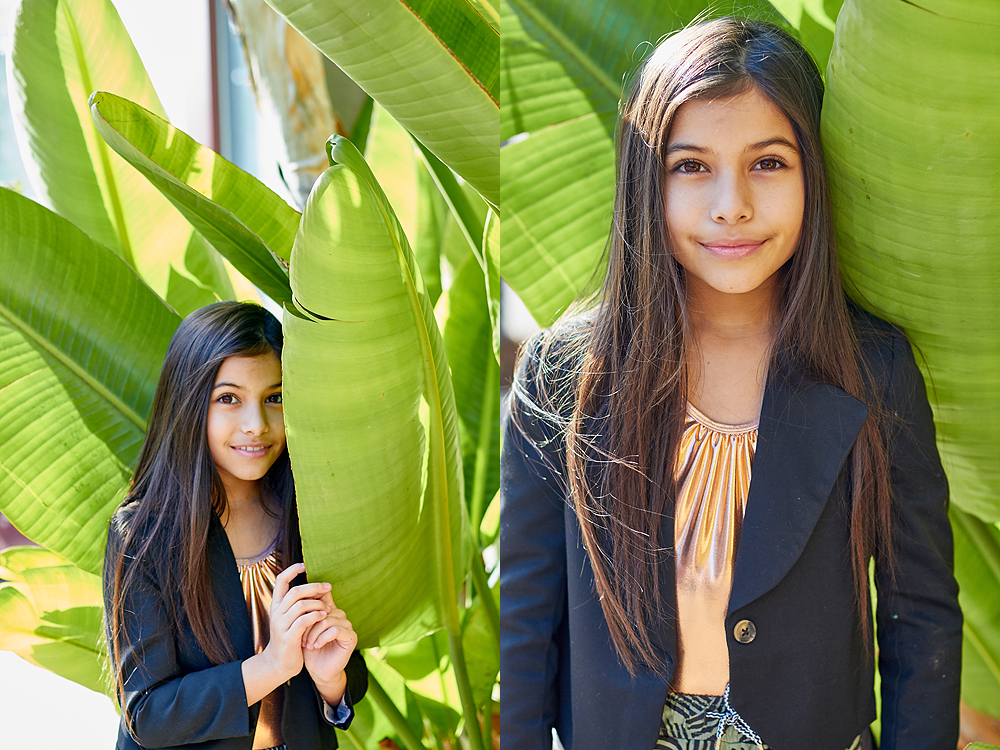 One of the things I love about photographing kids is their joyful energy and ability to be in the moment. It's awesome working with Calista because she brings all that, and can sustain it through a 3-hour photo shoot! Plus, her mom acts as her stylist, and brings lots of good ideas with her as well.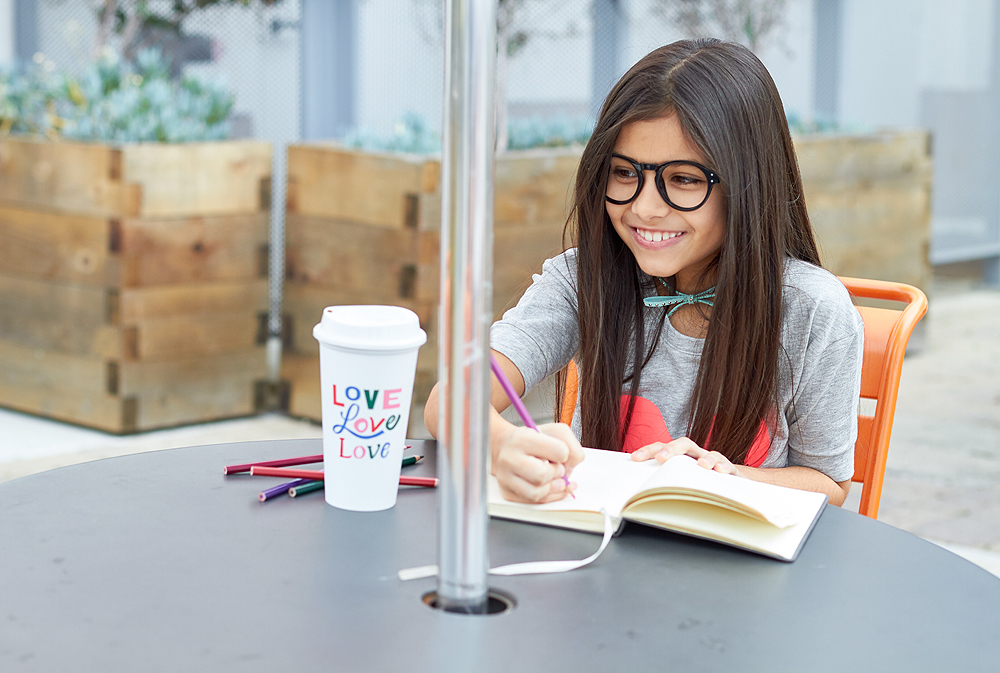 For this particular shoot, her mom planned several cosmopolitan outfits and I found little tableaus to shoot them against. I was looking for color, texture, and the way the light was falling on the backdrop. Meanwhile, the glimpse I had caught of the beach driving to meet them was lingering in the back of my mind.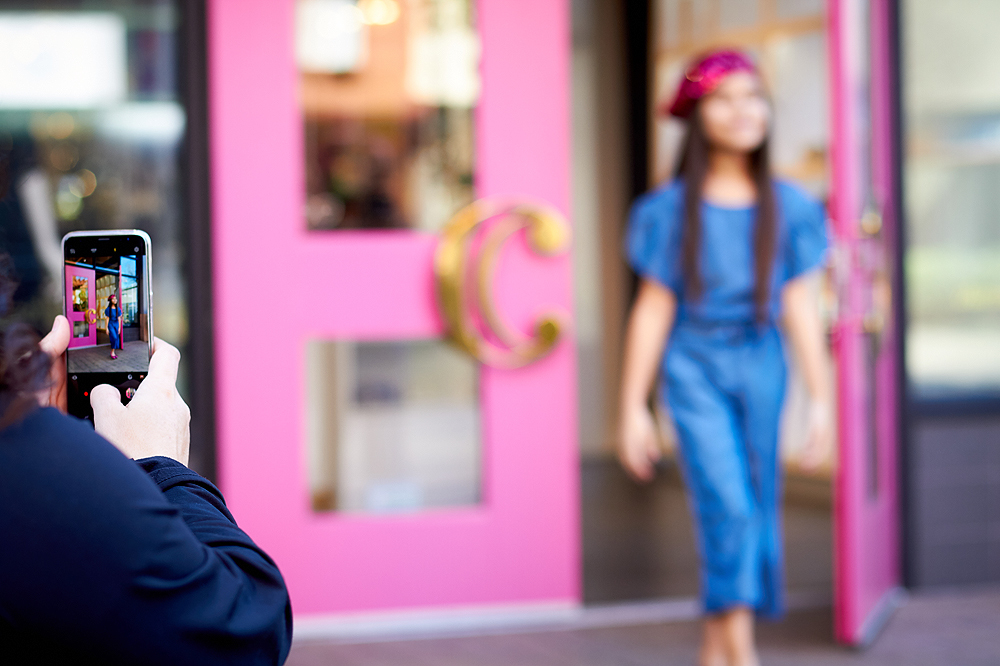 Behind the Scenes
Along with the kids fashion editorial shots I created, I wanted to share a bit of the "behind the scenes" vibe. So, you'll see a few shots in the mix here that I thought were fun. Or might even be considered "outtakes." This context conveys more than the fully polished ones would on their own. Of course we want the money shots, but it's a bit of a process to get there. And, to me, that process is really beautiful.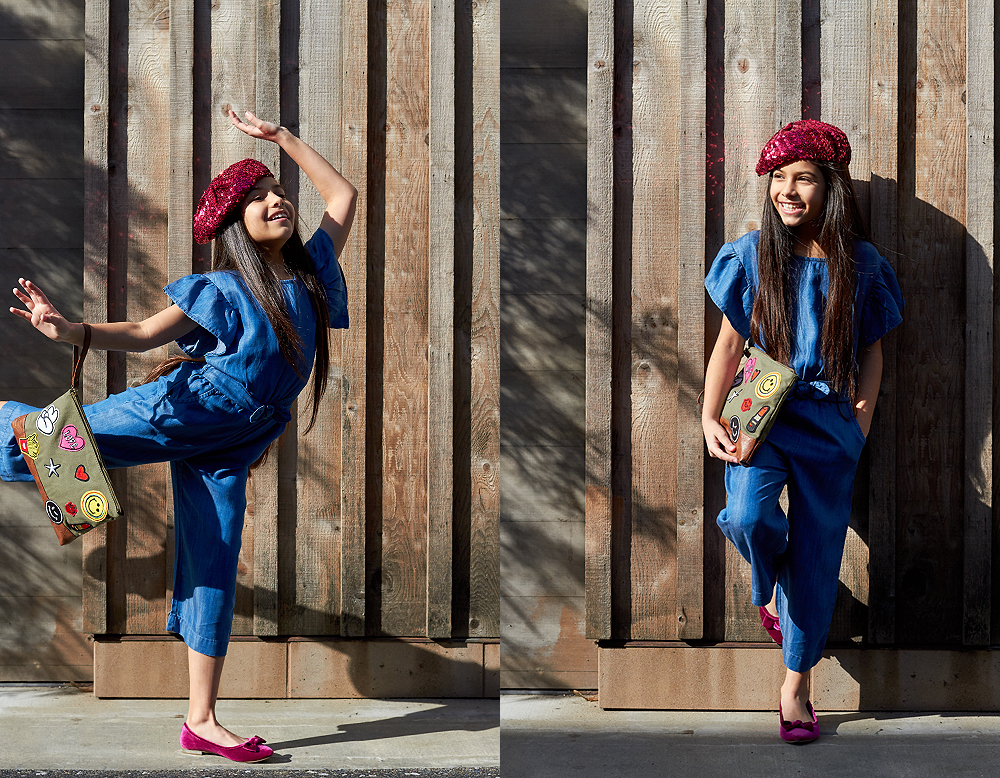 Creativity fascinates me. I've been a photographer full-time since 2005, so I've had a lot of practice. And, the more I practice, the more nuanced my skills get. Yet, a lot of the creative process seems to happen in the moment. My main goal is to be relaxed so the ideas can flow freely. It's interesting how having many years of practice makes it easier to relax in the moment.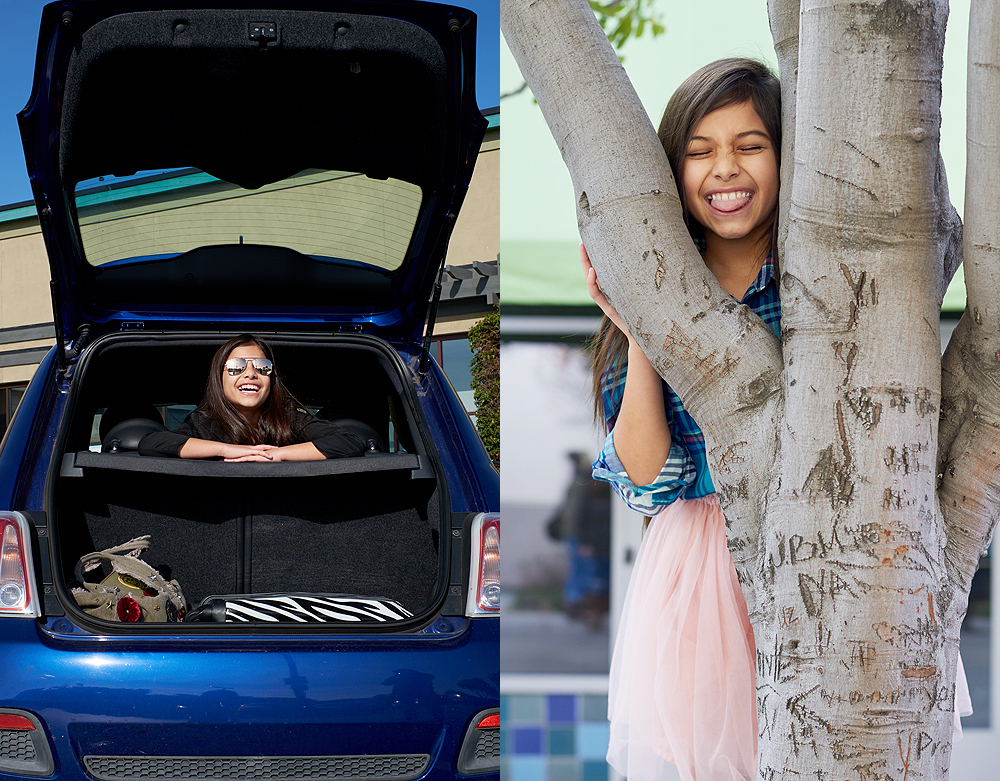 I am 100% sure that being open to moments of wackiness and spontaneity help keep everyone open to creative flow. I wanted to show some of the wackiness for parents who might be thinking they'd like to get a couple of perfect shots of their kids or their whole family. It might seem counterintuitive, but giving kids freedom to play around is conducive to making the whole shoot feel like play. And kids are a lot more cooperative when they think they're playing a game than when they feel like they're being told what to do.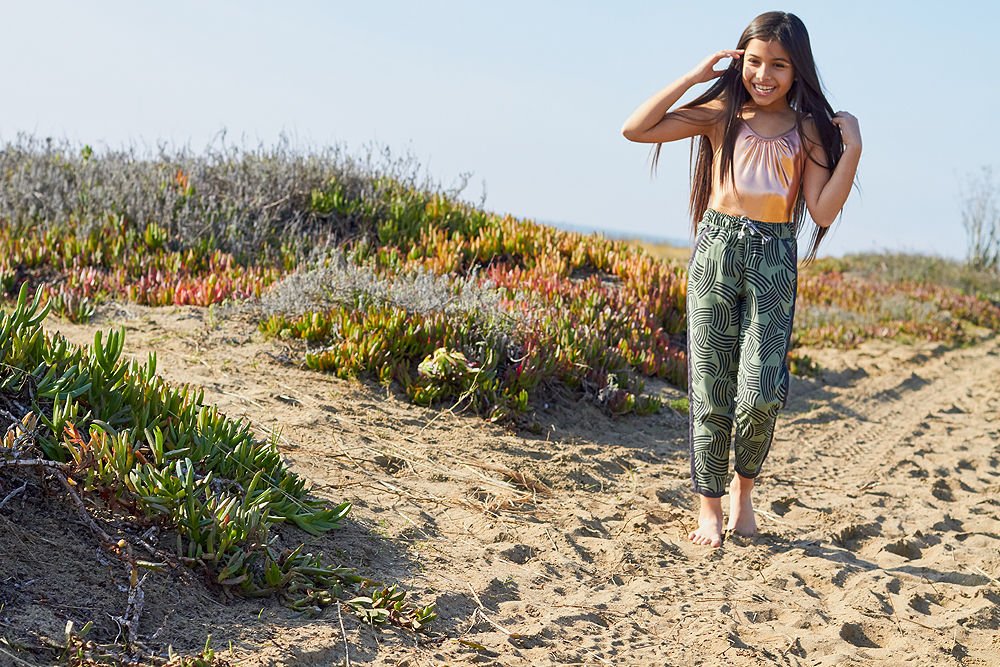 Beachy
It can be hard to be spontaneous. I blame that on inertia. It seems like if I've been in a routine for awhile, my tendency is to stay in a routine. I set out to do this shoot with the intention of having some great examples of kids editorial photography. We had a location all set. That location was NOT the beach. But when I realized the proximity of the beach to the first location, I felt the call of spontaneity.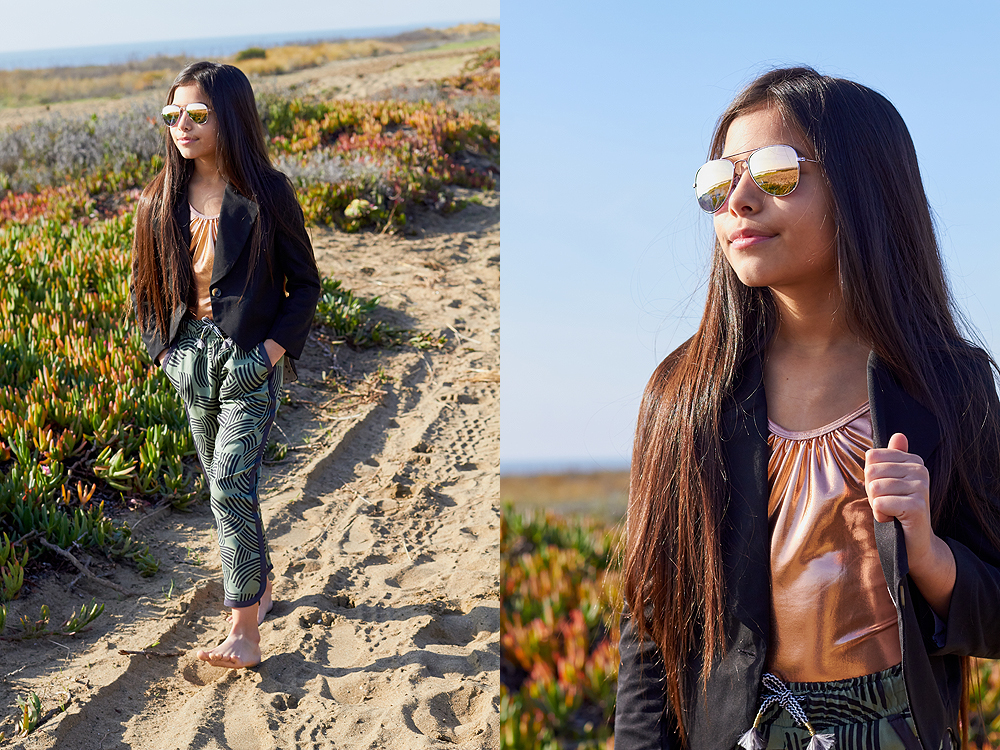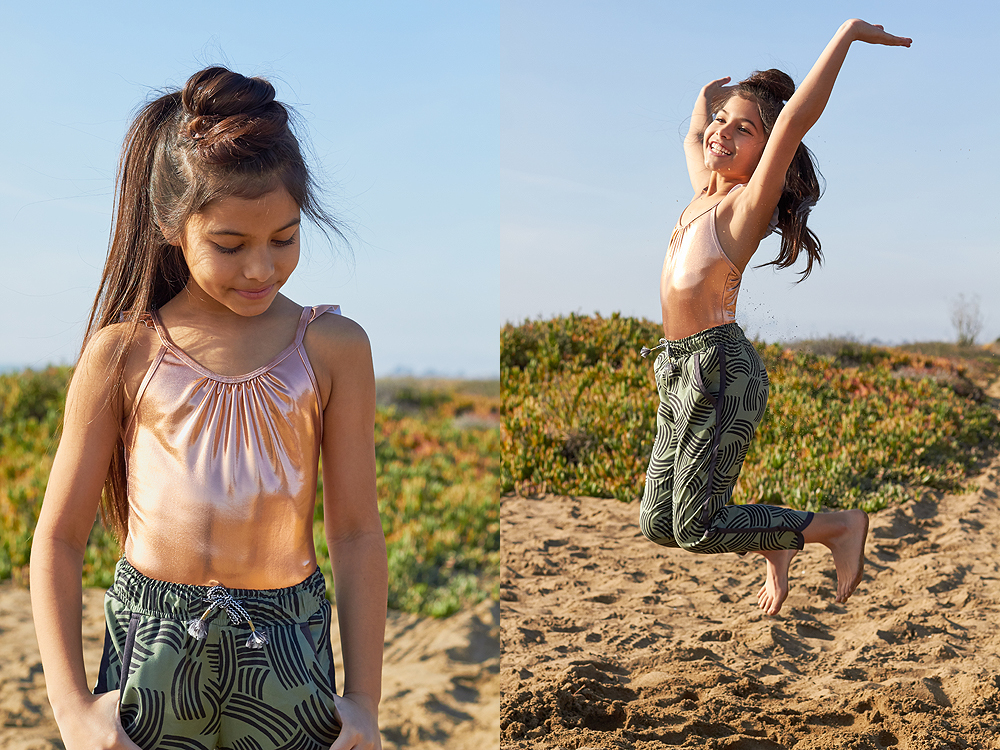 Thankfully, both Calista and her mom had energy for a longer session than we'd originally planned. And, thankfully I had a Larabar in my handbag, because I needed some extra fuel. We walked over to the beach, and it was like we had a whole other photo shoot. In fact, I wasn't going to correct anyone if they had thought it was a session from an entirely different day.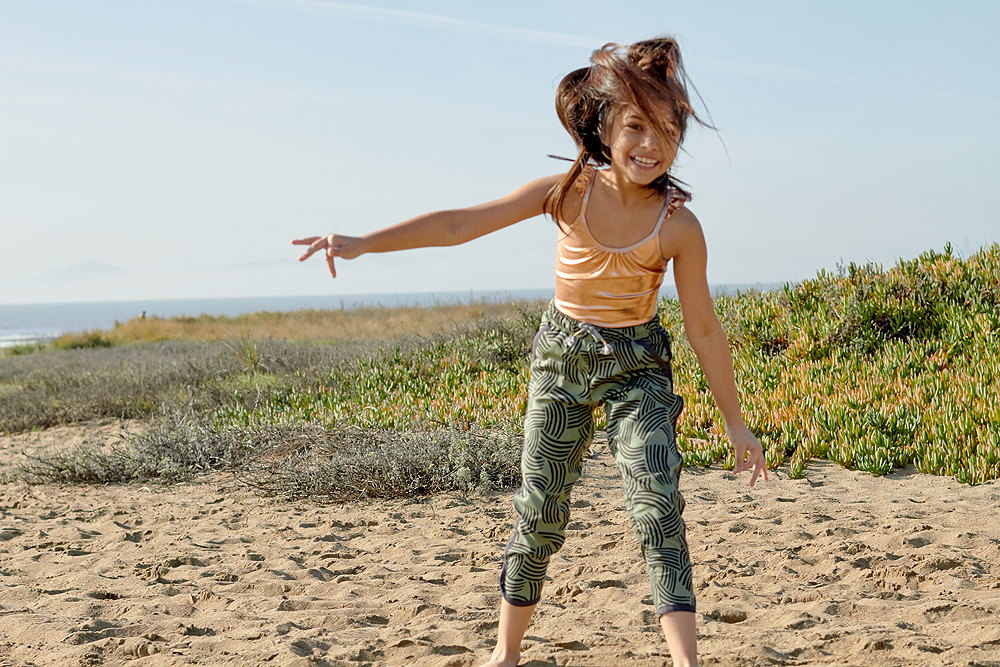 I find that there is some resistance to spontaneity. But if I can push through the resistance — if everyone at the shoot can — it is often the breakthrough point to photos that really come together. When the intentional elements everyone is putting into it flourish into something that looks and feels genuine, I credit that to creative, spontaneous flow.
Yeah, maybe hair is flying around in a crazy way in a shot or two. But then a glimmer of fun remains in the subject's eye, and the following shots are perfect. Not perfect in the sense of checking items off a checklist. Perfect in the artistic sense. My definition of perfection is the full swell of what a piece of art might have been, and is, coming together. Possibility coming to fruition.
By the way, how about this January afternoon light? California in winter is a dreamy situation for photography.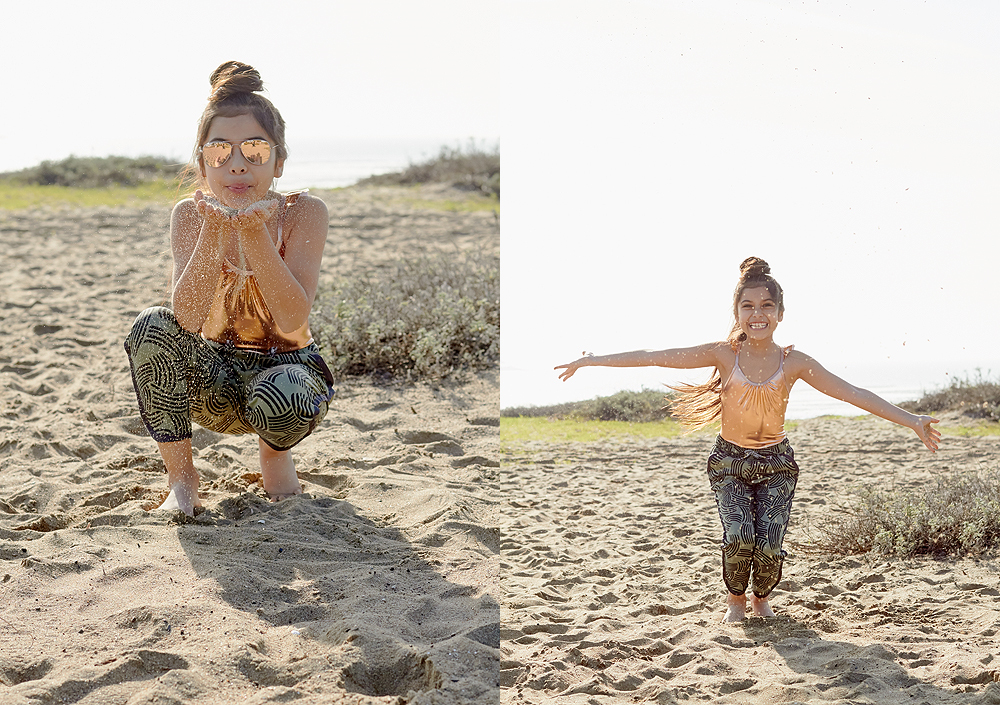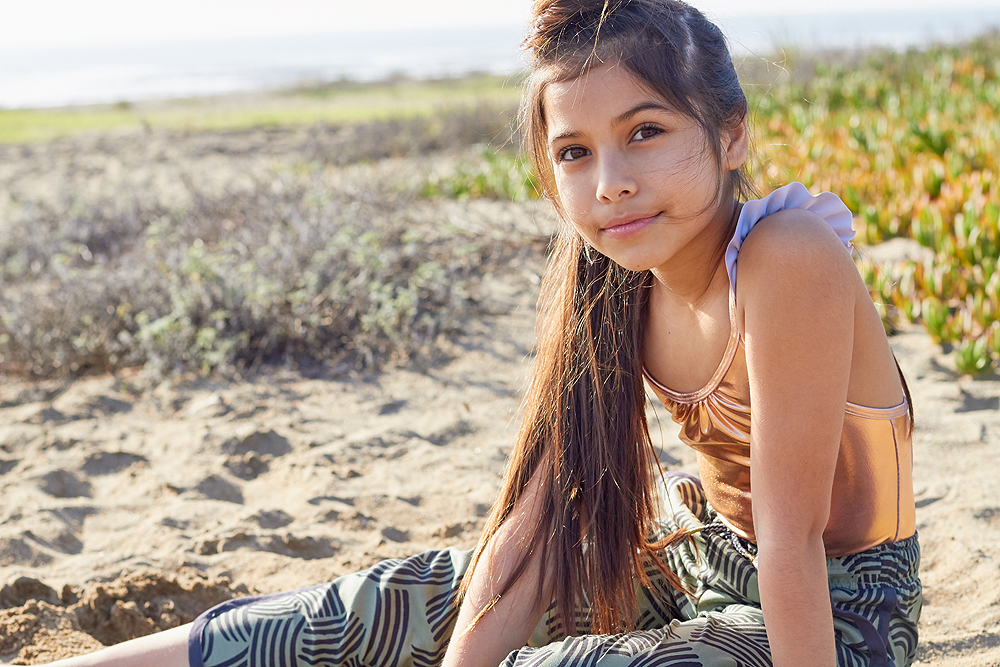 Check out more kids editorial photographer favorites in the Lifestyle section of my site.
Photos shot on my Canon 7D, most with my 50mm lens.
All images ©Sarah Sloboda 2018; all rights reserved.
This post contains affiliate links. Opinions are my own.