July 5, 2016
On Location: Emeryville Portraits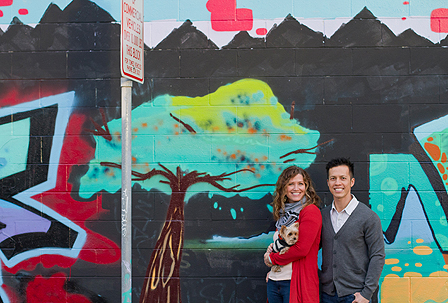 Sometimes "family" means a couple with a dog.
For this session we strolled around Emeryville, California — a small city nestled between Berkeley and Oakland in the East Bay — making stops in front of several vibrant graffiti wall murals and in the park.
The dog was a real trooper, even when a local stopped to help my clients "pose." Misty clouds hovered in front of the setting sun like gauze, and that's what created this warm, lovely light.
Like these photos? Use the handy social links above to share the post so others can enjoy. 🙂 And, while you're at it, connect with me on Facebook and LinkedIn!