August 1, 2011
Thank You, New York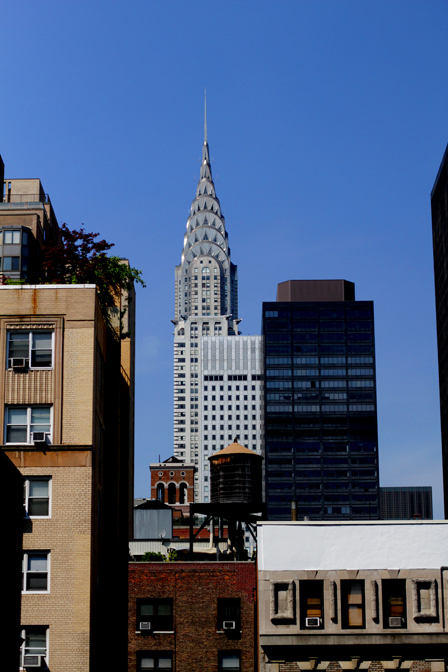 It's been 9.5 years since I relocated to New York City. I've had amazing opportunities to work with gifted people on films, film festivals, photo shoots, advertisements, and TV shows. I've collaborated with amazing artists, actors, actresses, and musicians. I've had the honor of photographing dozens and dozens of couples and families. It's been quite a journey from exploring all that New York had to offer me in the entertainment industry, to launching my business as a wedding photographer, to transitioning to a thriving family, baby, and child photography specialty.
I have been literally bombarded with inspiration here, from my peers, from my competitors, from my mentors. I am bursting with new ideas, including new mediums, new ways of expression, new services to offer my clients, and new services that will serve the needs of new clients.
Sociologist Richard Florida has been one of my favorite authors recently, because of the way he so aptly describes the status quo, and what I, as an individual (particularly, a creative one), am likely to be experiencing due to the massive social changes currently transpiring in our country and all over the world. He sites the rise of what he coined the "Creative Class," as the reason city-centers are regaining popularity as a place to live and work. Think of it as kind of a reverse urban sprawl — creative talent flocks to where the environment fosters creativity and employers then dip into that pool of talent. "Place" is becoming the center of our lives. A change from when people used to go to where they've been offered a job, now people are looking for jobs in the place they want to live. (Richard Florida, The Rise of the Creative Class.)
Mr. Florida even created a "quiz" you can take online to supplement his book, Who's Your City?, which summarizes the various criteria for a place search based upon personality traits and where one is in one's life cycle. Several months ago, it dawned on me that although New York had inspired me in infinite ways, living here no longer afforded me the time and energy to keep up with creating all that I was inspired to create.
If you've lived in New York City for any stretch of time, or if even if you've just visited, you understand the intensity of daily life here. Sometimes just getting from point A to point B can turn into quite an adventure. I have found it challenging, as my career has progressed, to keep the pace of New York City life, and also keep pace with the birthing of new ideas and creations. For awhile, I've been unsure of how to deal with this — how to manage living in the city I love, and still have enough well-rested, good, healthy energy to apply to new endeavors and the constant evolution that is the creative process.
I took Mr. Florida's city quiz several months ago, and was surprised to find that my hometown of Cleveland (with which I have always been, admittedly, a little bit obsessed) ranked quite high in terms of places that would suit me right now, and equally surprised that New York was no longer such a good fit at all. This was rather difficult to accept. I had left Cleveland when I was 17 years old, and for nearly 10 years of my adult life, I've considered only NYC my home.
However, I began to see and accept that I had been languishing here in some ways, and that it is time to seek a lifestyle that will give me and my creative spirit more breathing room.
And, voila! My relocation to Cleveland now begins. As of September 1st, 2011, Sarah Sloboda Photography will operate primarily out of Cleveland, Ohio. I will continue to serve the New York area on occasion, and will continue to offer services worldwide. New aspects of my business will be announced very soon, as well.
I want to express my profound gratitude to all of my clients and supporters who have quite literally made my dreams come true in New York. I am humbled by the appreciation and admiration for my work that so many people have expressed. It has given me much strength and courage to keep going on this artist's path. I deeply appreciate each and every person I have encountered here in New York. On the whole, they have shaped, honed, and inspired my work and my process beyond anything I could have imagined as a young girl growing up in the Mid-West.
I am eager now to start fresh in a new place, continuing to provide the family-oriented photography experience people have come to know as my style. I can't wait to co-mingle with the young, entrepreneuring likes of Sean Bilovecky of Dredgers Union (clothing company), and Scott Meivogel of Aperture (analog camera shop). I can't wait to shop at the Westside Market, and eat more Jack Frost Donuts, Honey Hut Ice Cream, and Goodman's Corned Beef. I can't wait to stroll the galleries of the Gordon Square Arts District, the shops of Tremont, and attend the Cleveland International Film Festival. But most of all, I can't wait to have just a little more breathing room, a little more quiet, a little more time to hear the whisper of ideas inside me and give them the space to manifest.
I can't wait to share what I'm up to next! Thank you for being part of this journey with me. Thank you, New York, from the bottom of my heart. You've forever changed me, and I am grateful for all the wisdom you've imparted. I know it will serve me going forward into my new adventures.