February 24, 2017
Instagram is my Jam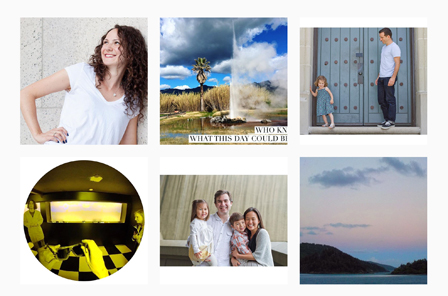 I've been pretty obsessed with Instagram ever since it was invented. But recently, I've found a real stride with it — balancing my personal work and creative explorations with case studies of work I've done for clients.
I'm notsure how long it would take to scroll back through my 4,408 posts, so I'm just guessing, but I think I first joined in 2011. Remember those days when we used frames around our photos and those filters that made pictures look like old Polaroids? It's interesting how improvements in camera quality have since made more "realistic" photo editing the norm for Instagram posts (Snapchat dog faces aside).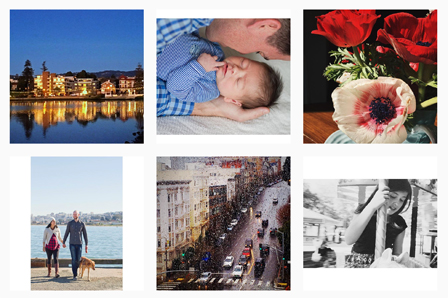 The thing I love most about Instagram now as an artist is that I get to share the thoughts behind each post, and that prompts people to share how they reacted to it, as well. I used to think pictures spoke for themselves, and shared only a few words as a caption. Looking back, I missed an opportunity to share the story of the 2.5 years I spent as a digital nomad! I shared the photos, but not the words about what I was experiencing when I took them.
I came of age as a photographer in NYC with some of the best working photographers of the time. The language of photography was meant to speak for itself, and I was keen to learn what I saw the masters knew about making images articulate.
Meanwhile, I had always been a writer, since I was a little kid — writing plays in elementary school, poetry in high school, and then getting a degree in film with a screening writing emphasis from the University of Michigan. I learned photography and writing separately, and developed my voice in each.
Because of Instagram, I can now merge these loves of story-telling visually and in words, into one form. It's probably the fullest expression of my two main creative interests in random that I've ever had in my career. 
Social media as a marketing tool is something I hear discussed all the time, but it's more than that for me. It's pure joy to have a place where I can play around with skills I learned in the mediums I love most. 
And, I get feedback on the emotional impact of my creative endeavors — something hard to comeback for a freelance artist. Suddenly, experimentation isn't something I do in a vacuum, with only my own limited judgement on the results. Now, I get a bit of a gauge on what lands for other people, what's relevant, and perhaps even how successfully a post communicated.
It would've been fun to have that kind of feedback as I traveled without a proper mailing address for close to 3 years. It started with a 6-week trip to Europe, a house-sitting opportunity in Santa Monica, multiple drives across the U.S. in my Fiat, and lots of other adventures, all the while marketing my photography work on the go, and getting clients in lots of cities along the way.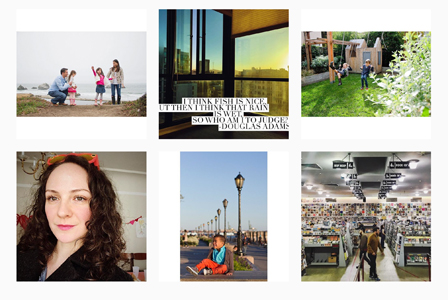 Now that the "digital nomad" culture is alive and well, I wish had a better document in my archive of how that experience played out for me. In fact, the lack of that is what prompts me to keep posting every day, even when I might be busy or tired or both — someday, sharing whatever adventures I am having right now might have more relevance, too. 
Instagram existed during those adventure, and I used it often, but I adhered to the way of the photographers I looked up to in NYC in the early 2000s — letting the photos speak for themselves instead of filling up the posts with words. Now, I write a paragraph (sometimes a very long paragraph) about the shot I'm posting and/or thoughts related to it for me. And interestingly, people engage with the images more when the are paired with my lengthy wording.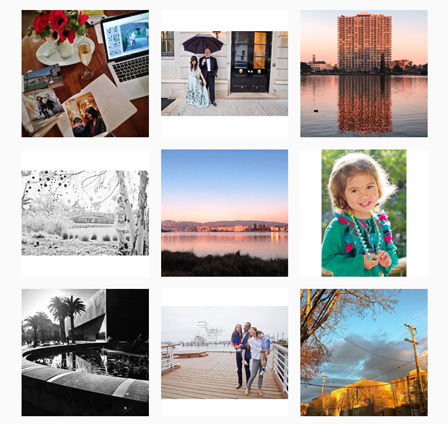 So, I've written Instagram a short love letter:
Thanks, Instagram. I love how you've evolved, and how people interact within your space. It's gone beyond getting ❤️ for my photos, and now provides me with feedback on my day-to-day process, an invaluable experience for an artist.
If you want to check out my feed, I'm @sarahsloboda.