September 25, 2016
On Location: Family Photos in NYC
Tribeca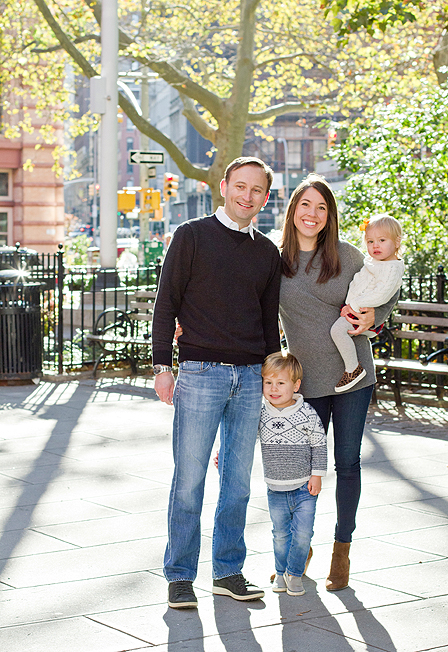 Tribeca Family Photo Shoot
New York, no place like it for photos! After about 10 years in NYC, I decided to move and explore more places, but as far as cities go, it is hard to beat.
Everyone was wearing lots of layers in these photos because it was early in the morning and quite a cold fall day. But something about New York feels awake and inspired, even as the day first begins.
I'm not a morning person, but I love being out in this city in the morning – you can feel the pulse of the place, like a constant sense of possibility.
I think kids love being in New York, too, because they can sense the accepting manner of the place. Pretty much everything goes, so everyone can be themselves and be expressive. It puts people at ease, even little ones, to know it isn't necessary to put on airs. That's the wonderful thing about being in an environment that values people's unique individuality.
How do you like this family session? If you're keen to book one, you can see my upcoming NYC dates here.
If you love these photos, be sure to check out my latest family photography sessions.