March 19, 2013
Your Face is Super Important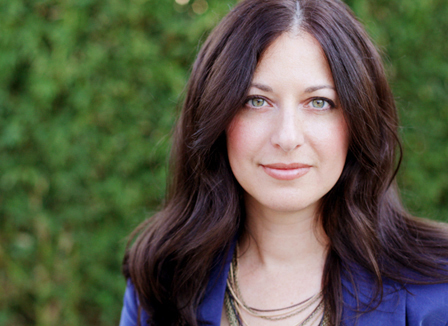 LinkedIn is like, huge, now. Although I've had an account for years, I didn't even realize, until recently, what a powerful tool it has grown into. People are frequently telling me they have been recruited via their profile, and that many prospective employers peruse LinkedIn for viable candidates. And, in a recent newsletter, Daily Worth reported that profiles with a photo are seven times more likely to be viewed than profiles without one.
If you have a blog, or run a company, chances are, people follow you on twitter and Instagram, and you already understand the importance of your own face in terms of how people relate to your brand. On Design Mom this month, Gabrielle Blair did a story on "Dressing for the Camera." A certain level of celebrity has come into our lives as artists, entrepreneurs, and professionals that hadn't been there before. Blair gives her own perspective on how this mindset effects us — knowing we will want to photograph something or be photographed, we approach things differently.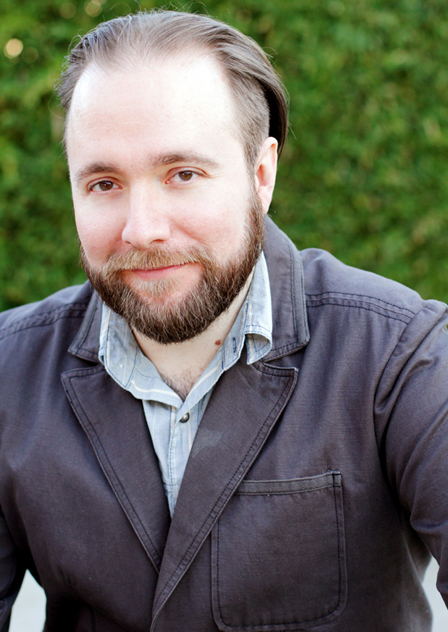 Like it or not, we've all had to adjust to the fact that we now live in a world where technology allows us to move faster and see more than ever before, and prospective clients, partners, and employers want to see us. Camera shy isn't going to fly, any more. Our online persona represents us to a lot of potentially useful contacts, and we've got to learn to put our best selves out there.
My headshot work centers around making the client comfortable. I try to really engage them in a fun conversation that interests them. The best way for people to forget about how they look is to make them feel like they are hanging out with a new friend, so I try to be the best friend I can by making the process fun and painless.

Here are my tips for getting headshots that are really you, and that you'll love:
1) Take it easy. If you can, take the entire day off, or at least a half day, on the day you'll get your photos taken. Have you hair and/or make-up done, or get a professional shave. Enjoy a nice protein-rich breakfast. Avoid caffeine if you can, or have less, so that you aren't jittery. Try not to check email right before the shoot, and leave time to do something fun afterwards.
2) Think of it as a vacation day, with a little "press appearance" in the middle. Remember, this is your day to shine! Channel your inner Richard Branson, favorite movie star, or anyone whose accomplishments you admire. All of those great ideas you stand for, own them. Make this photo shoot about being the person who represents all the ideas, knowledge, and experience you have inside you.
3) Come with a great story. Maybe a ridiculous thing happened to you or your spouse over the weekend. Maybe your child or puppy did something for the first time. Be ready to share something fun about yourself. As soon as you do, you'll feel a great relief — genuine connection goes a long way towards easing camera-shyness.
4) Don't forget to breathe. Taking moments to pause and catch your breath, or better yet, focusing on taking long, deep breaths throughout the shoot, will keep you calmer and more present.
5) Check the mirror every 20 minutes or so to make sure your are pleased with your appearance. The photographer won't always know which misplaced hair is your pet peeve, so it's best if you keep an eye on it yourself, especially if you are shooting outside in the wind.
6) Avoid wearing patterned clothing. It simply appears busy and distracting — especially when shrunk down to twitter or LinkedIn size. Pastels, vibrant colors, and neutrals all work well — select a palette that feels true to your personality, and don't wear solid white. Be sure to bring your favorite shirt! You can be assured that it's your favorite for a reason. Even if you don't end up wearing it, it is nice to know you have a go-to option.
7) Pack a comfort bag. If you were going out with a small child, you'd make sure to bring plenty of comforts as well as necessities. It's a special day, so treat yourself with the same tender loving care. Bring moist towelettes, tissues, tweezers, nail clippers, extra make-up, hair product, dental floss, a sewing kit, a pocket mirror, and any other regular grooming supplies. Also bring an apple, some nuts, a granola bar, or other healthy snacks — you don't want to feel peckish before the shoot begins. You might also pack your favorite candy bar (or less sinful indulgence) as a reward for getting through the shoot.
We've all got to own our online image, and I hope these tips will help you enjoy that process a lot more. If you found them useful, share this link with a friend: http://bit.ly/Zu96nU
Be sure to check out my ebook, How to Take the Best Selfies, for great ways to incorporate your personality into your social media feeds.
And, if you're ready for new professional headshots, email [email protected].