February 18, 2014
Zeena Shah: Just Quit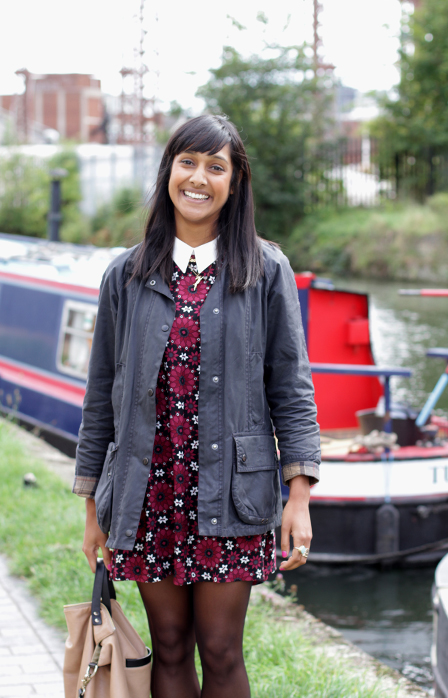 I discovered Zeena Shah's work online, in her shop Heart Zeena, when I was looking for whimsical packing tape (oh, the delights and oddities of running a children's photography business!), and quickly fell in love with her aesthetic.  She designs and prints gorgeous, charming things like wrapping paper and throw pillows ("cushions," as they say in the UK).  After taking her printmaking workshop, I met up with Zeena for meringues in London, and she talked to me a little bit about how she launched her business.
"People who long to do something more creative take one of my workshops as like the first step in that direction," she told me.  It is also a key part of her branding that she tells the story of how she started her business, which draws a lot of people to her workshops, to simply try out something new. "Then people want to to know how to quit their job.  I say, 'just quit!'"
Zeena has a wonderful way of making creativity "less scary."  Having been in her class, and pretty new to a lot of what we did there, I can attest to the warmth she exudes.  Does it sound contradictory to say her gentleness commands the room? Because that's how it feels.
Here's more of Zeena's take on the creative process, and about her own work: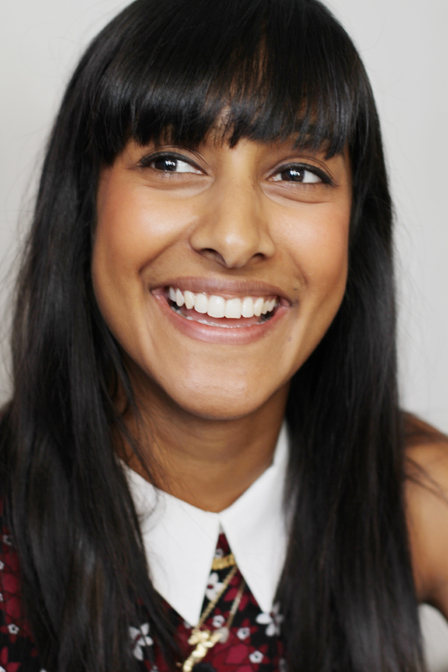 1) What's the messiest / ugliest part of your process?
Screen Printing is notoriously messy, it's definitely the ugliest part of the process but also the most exciting and rewarding part too. The beauty of the process is that you get to 'make a mess' I think it's really important to be able to make a mess and get creative without any restrictions and screen printing is definitely a technique that you can't control in its entirety.
2) What's the most beautiful / glorious part of your process?
This is definitely seeing one of my products come to life. It begins as a plain white piece of fabric, then it is screen printed, then stitched together, pressed, turned out, stuffed and hand finished with a needle & thread. Utterly glorious!
3) How does fun come into play in your work?
Fun is at the heart of what I do. It's important to love what you do and I feel so lucky to have such a positive response to what I do I could never not have fun!
4) What is one key practice vital to your career success? How often do you engage in this practice?
Have a really positive mind set, say yes to everything, and always try something once.
5) What would you say to someone who wants to be more creative?
Have fun and experiment! Learn a new creative skill, immerse yourself into the creative world. Go to classes, seminars, talks anything you can find. Talk to creative people and someone that inspires you.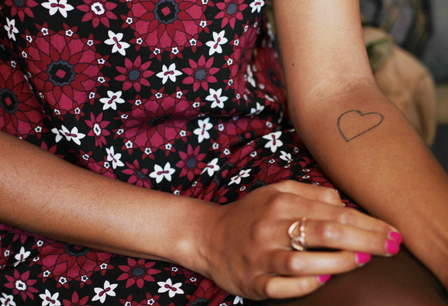 6) What's one opportunity you haven't had yet that you'd like? How much does dreaming up new challenges motivate you in your career?
I'd love to open a shop, that's next on my list. It's so motivating to have goals and new challenges I always set myself challenges daily. It keeps things exciting.
7) What made you decide to go out on your own?
Realising that I could do it alone!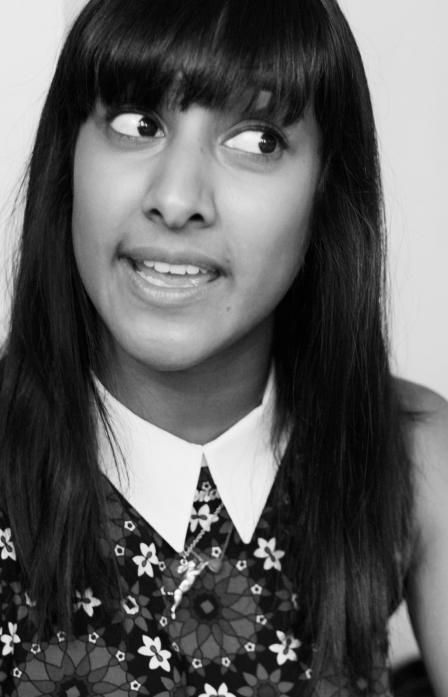 8) How has being your own boss affected your thinking? In what ways have you grown that you never expected?
I love being my own boss, being in charge of what I do on a daily basis and not having to answer to anyone but yourself is great, but can also be pretty exhausting if you're a workaholic like me! Having a balance between work and home life was a learning curve and has definitely affected my way of thinking and how I run my business.
9) What would someone expect if walking into your studio on any given day?
An beautifully inspiring place filled with natural light and unusual objects.
10) What is one creative ritual you can't function without?
Drawing – always doodling my ideas first before taking these drawings into a computer program.
11) In what ways does your personal life reflect your choices in terms of being a creative professional?
It reflects them entirely, I am creative in my personal life and my professional life.
Want to know more about Zeena's business?  Check out this lovely video filmed at Heart Zeena Studio, produced by Nic Wassell at Strange Day Films (who also did my own video on creativity!).