January 4, 2018
Christmas Recap

An Artist's Christmas Inspiration
The point of rituals is finding true personal meaning. So, I thought I'd share an artist's Christmas inspiration with you.
Christmas is obviously a religious holiday and calendar tradition for a lot of people. What resonates with me, though, is the essence of the season found in little things I make into my own traditions. And, that I get to revisit that essence as an evolving human being once a year.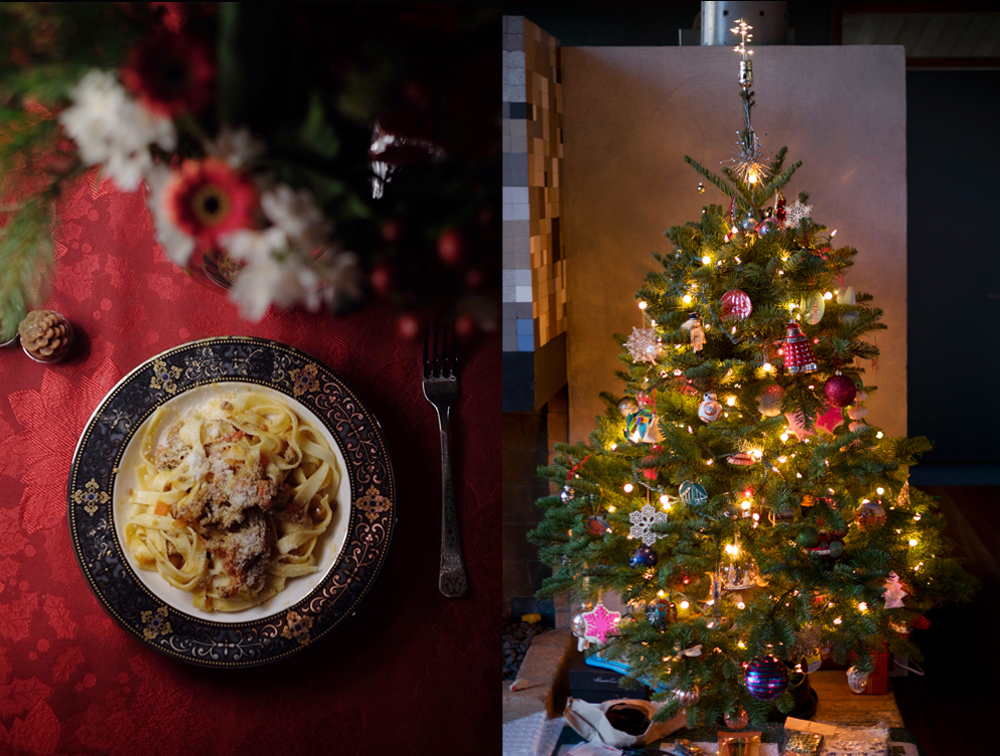 For me, those "little things" are a mix of things I repeat (cooking, for example) and newness (different recipes each time). I like the evolution of repeating traditions and yet allowing them to evolve over time.
Christmas is one of my favorite seasons of the year. That, and Cleveland in summer. Wait, is "Cleveland in summer," a season? (I spend a couple weeks there every year at that time, so it is for me.)
Over the past several years, I traveled a lot on Christmas. It's a great time to see family friends. And for me it, it is also a great time to get away on vacation, since all of my clients are doing the same thing. It's tricky to know when is "good" to take downtime as a business owner, since I want to be available if a family wants to book a photo shoot. But I have found Christmas to be one of those times.
In recent years, I've spent Christmas all over California, and in Cleveland, New York City, France, and Australia. But one of my favorite things of all is being home for Christmas, indulging in quiet time, decorating, baking, listening to music, and creating Christmas cards.

Coming Home
I kicked off the 2017 season with a wreath-making workshop at Brother & Sisters flower shop in Oakland. Then, I went to my local tree lot and got a 5-foot tree – perfect size for transporting in a Fiat 500.
An artist's Christmas inspiration is all about conjuring feelings. It's said our sense of smell is great at bringing back memories. One of my longest-standing traditions is burning the Nest holiday candle. I've used this same scent every year while addressing my cards since 2009, back when I lived in New York! I also loved the Annick Goutal candle, Noël, which was similar, but it's sadly been discontinued.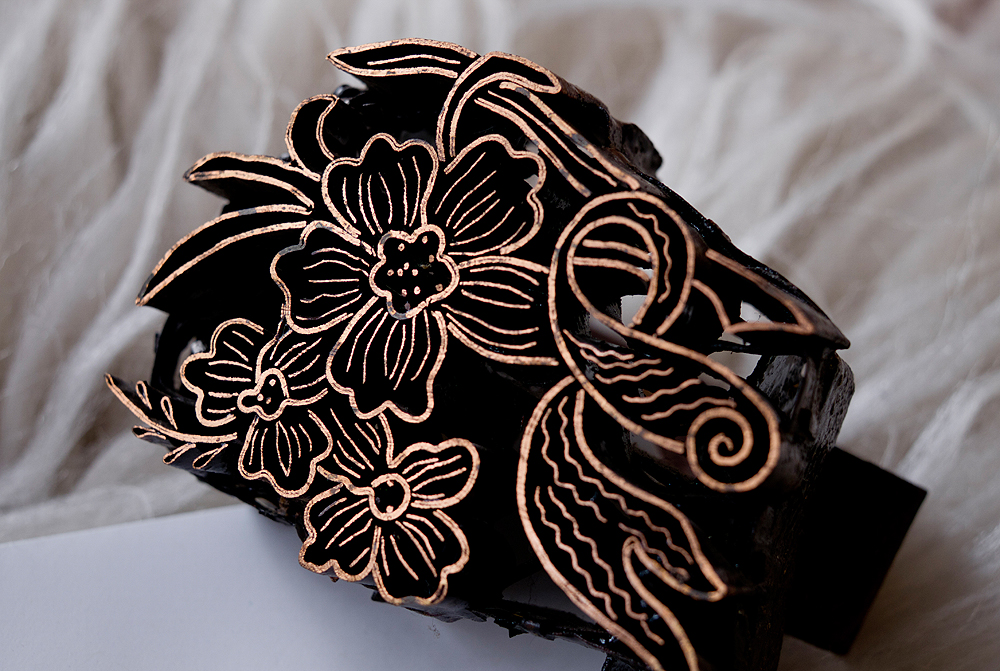 This year I snuck away to Bali for Thanksgiving, and spent Christmas at home. I got a metal batik stamp in Bali that I decided to incorporate by stamping it on the back of the envelopes of my Christmas cards. That felt like a great way to share something tangible from my trip, and infuse it into the ritual of sending cards.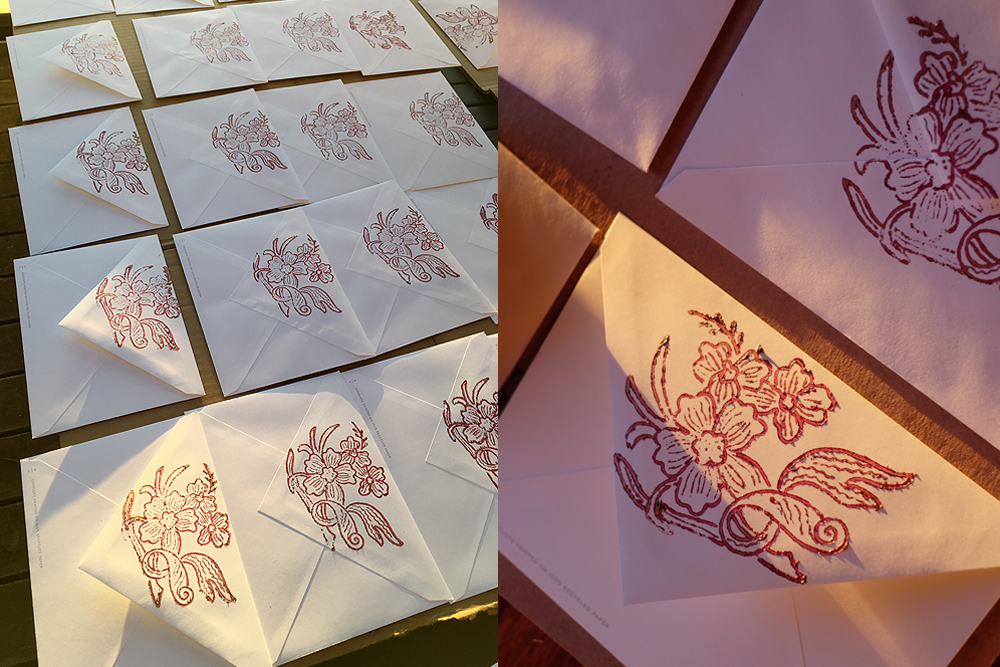 Recipes and Cooking Tips
Christmas is quite a lot about cooking and baking, in my opinion. Indulging my taste buds, nose (with the Nest candle), and ears (with vintage records of carols) rounded out the atmosphere at my house.
For Christmas Eve and Christmas dinner, I ordered lamb and beef roasts from Five Marys Farms. They're a family-run, California ranch with high-quality grass-fed meat. I made the lamb in the slow-cooker with French sea salt, rosemary from my yard, purple yams, potatoes, and garlic. I roasted the beef in a cast iron pot of onions with Five Marys Spice Rub.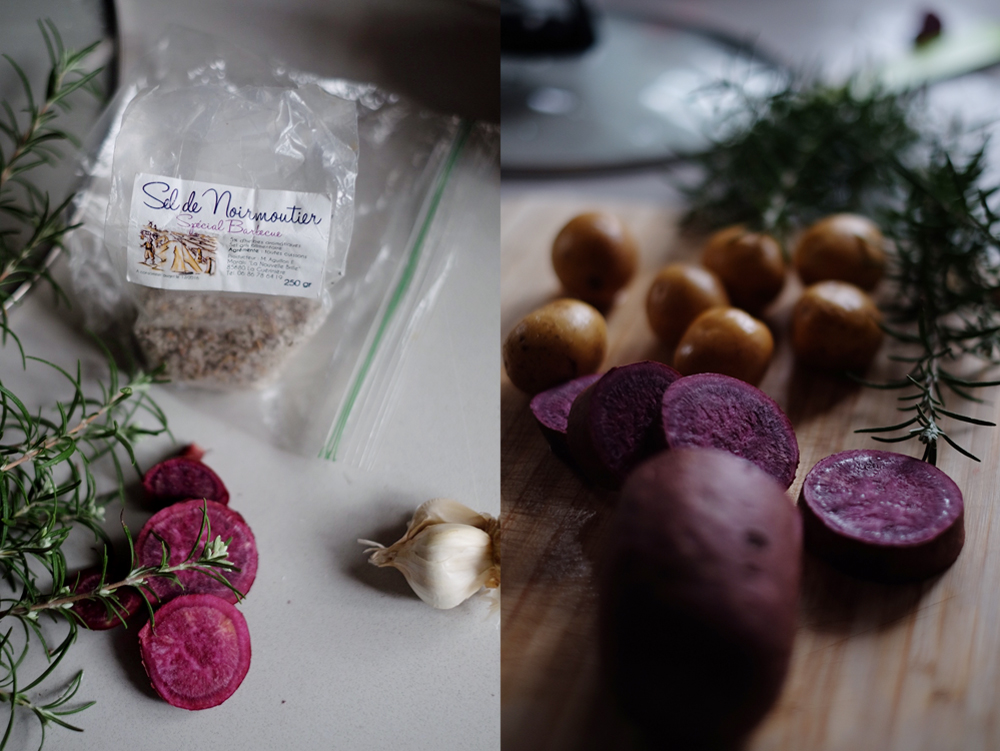 When I cook meat, I look up several recipes for a ballpark on temperature and cook time, and use my own instincts and impulses to round out the flavoring. (At some point over the holiday break, I also made a lamb ragu with Five Marys ground lamb, pictured above.)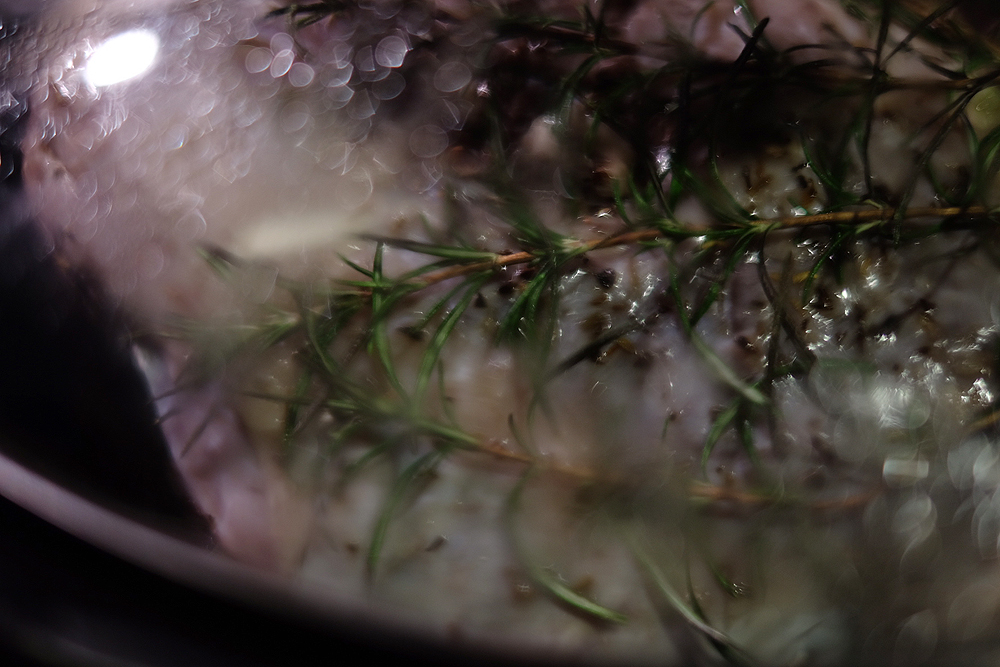 Since I am off gluten, I came up with new things to bake, besides traditional Christmas cookies. I made meringues, pavlova, and fudgey chocolate chip cookies. Here are links to the recipes I used:
Meringues – I didn't have a piping bag so I did the old "cut the tip off a ziplock bag" trick. I made Hershey's kiss shaped ones, and then piped some circular ones, too.
Pavlova – Used Mary Berry's pavlova cream recipe and adapted the rest using the circular meringues from above; I made mini individual pavlovas with satsuma wedges on top, as opposed to a big wreath.
Fudgey Chocolate Chip Cookies – I left out the espresso powder because I like to eat cookies at night and didn't want them to keep me awake. I replaced it with 2 extra tablespoons of cocoa powder. Also, good celtic sea salt is key for this recipe.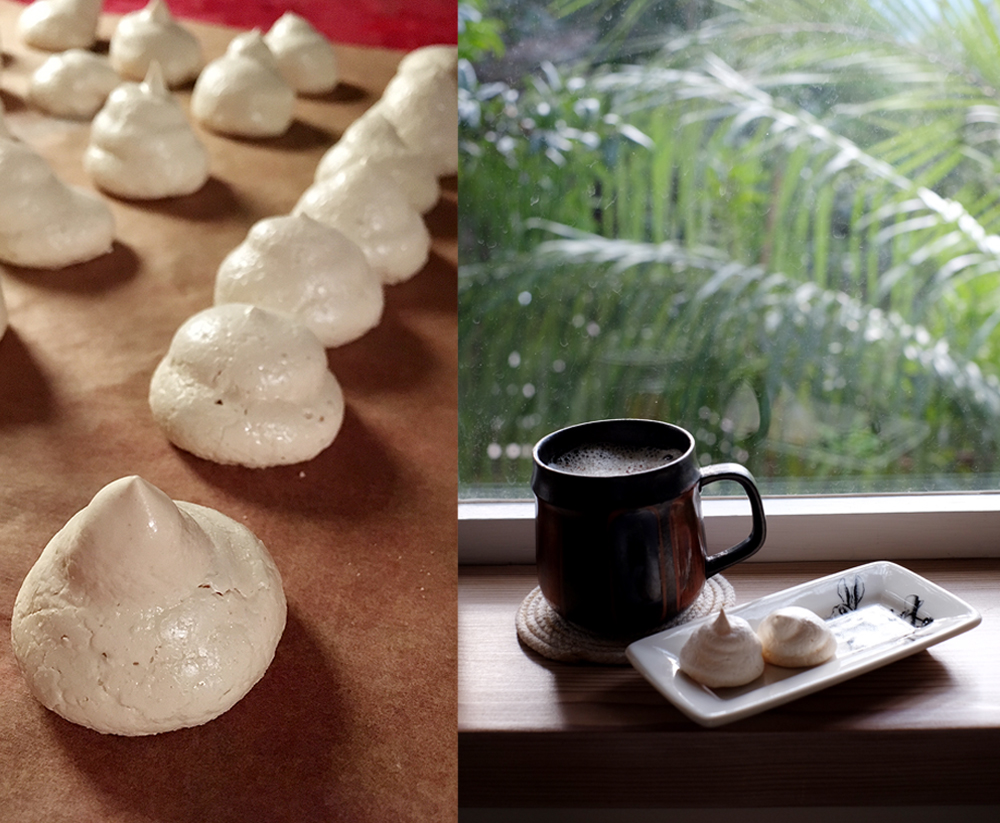 Pro tip: Meringues are excellent with frothy egg-nog coffee. (Just put some egg-nog in your milk frother – easy!)
To me, it's one of life's best luxuries, to sit in a quiet room that's glowing with the light of a Christmas tree. The smell of pine. Fresh red and white flowers. The flicker of a candle. The feeling of love. I recently started reading about Hygge, because so much of what I try to create at Christmastime reminds me of that Danish tradition. Maybe I should be equally mindful of vibe in my home all throughout the year!
I hope you enjoyed this artist's Christmas inspiration, and how I made my holiday season reflect the feeling of simple luxury.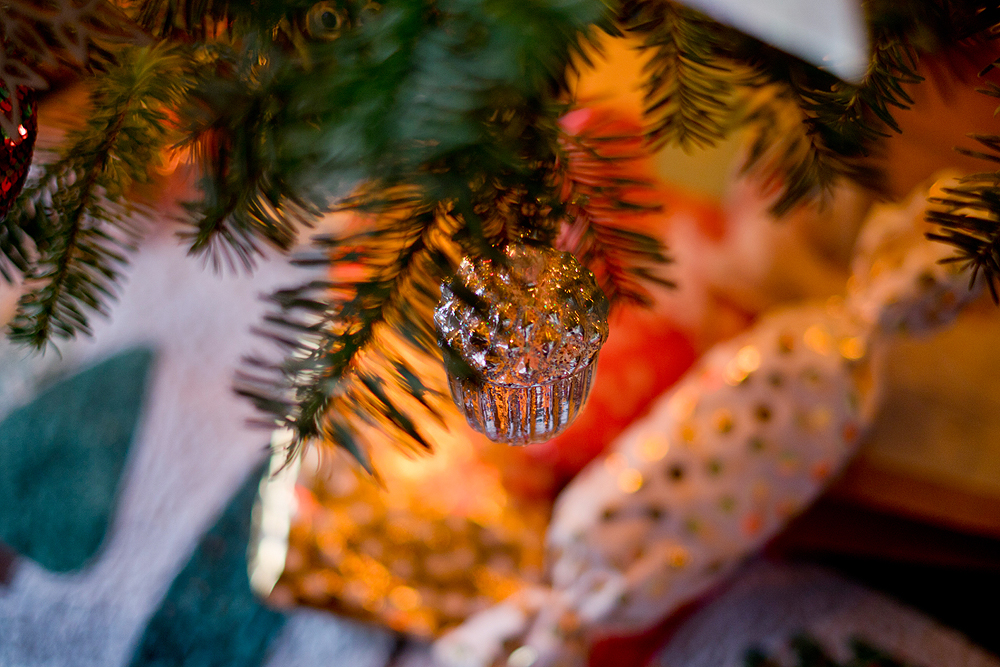 Most were images shot on my Fuji X-T10 and a few were shot on iPhone. Image of me is by Ernst Bruening. All other images ©Sarah Sloboda 2017; please inquire for usage. This post contains affiliate links. Opinions are my own.