January 23, 2018
Wall Mural Family Portraits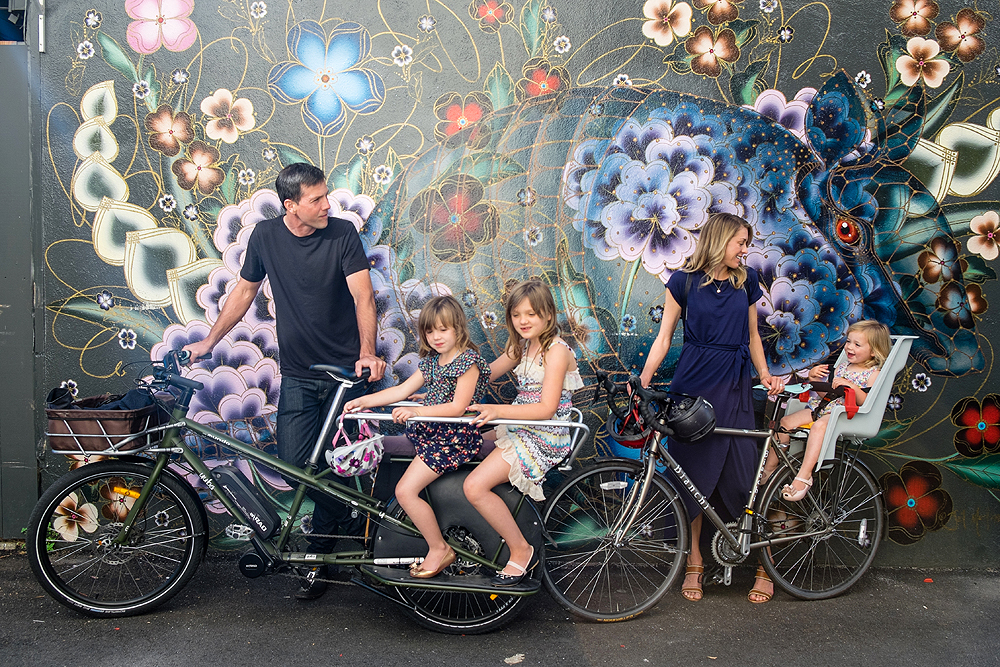 Street Art
I love wall mural family portraits. In 2017, I photographed lots of families in front of lots of different walls and street art installations, literally coast to coast. A bunch of these were shot in Cleveland, a couple in New York. And several were captured along the West Coast from Long Beach to San Francisco to Seattle.




What's a Wall Mural, Anyway?
I have thrown in a few that might not technically be called "wall murals." For instance, one in NYC is set against a plain brick wall. But that wall was built around the Basilica of St. Patrick's Old Cathedral in the 1830s. It is being preserved in its somewhat faltering state by a landmark status obtained in 1966. The brick-layers may or may not have considered this wall art, but it certainly has cultural significance.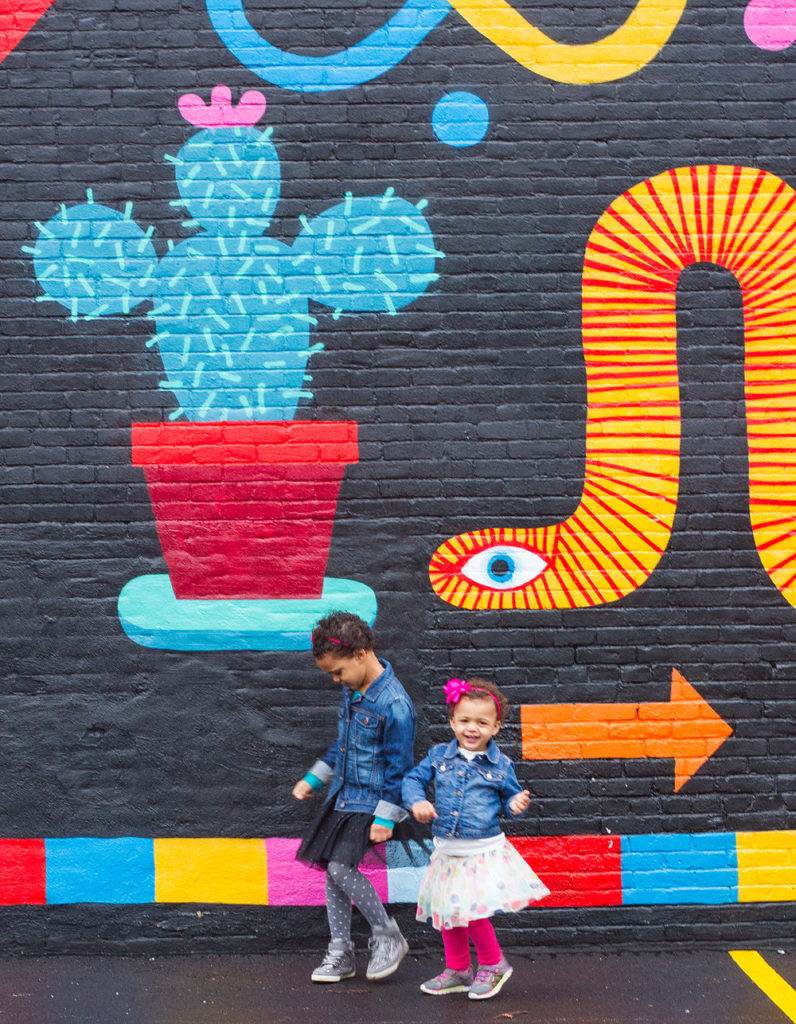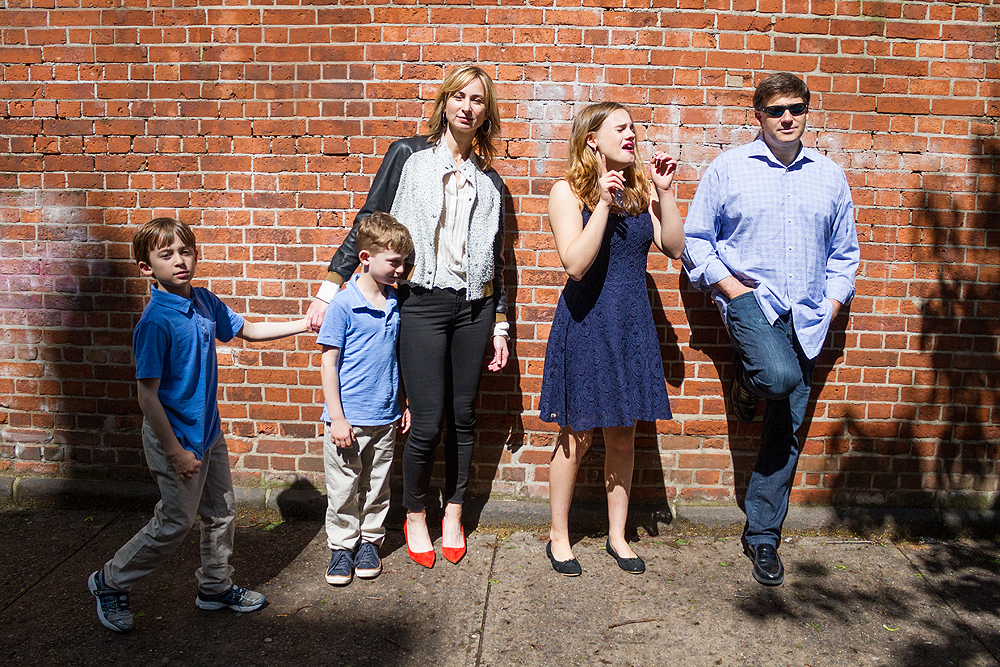 And, I also included the Gum Wall, in Seattle, Washington. I would classify this as an art wall, although it's somewhat more graffiti-like in nature. It gets its essence from the sheer volume of contributors. People have been sticking their gum on this wall since the 1990s. When the city first cleaned it off 2015, it took mere hours before people started sticking their gum there again. One chewed piece of gum discarded inappropriately might not make a work of art (although I'm sure there is a modern artist somewhere who disagrees). But somehow the amount of pieces of chewed gum turns it into something else.



Back in San Francisco
Another questionable inclusion is the cascading tiles of the 16th Ave. Tiled Steps in San Francisco. Stairs are most definitely not a wall. Yet, leveled into the 2-dimensional space of a photograph, they somehow felt to me like a similar backdrop to any flat mosaic. This one seems the easiest to justify, since the intention behind the stairs was similar to that of any wall mural – to beautify a public space.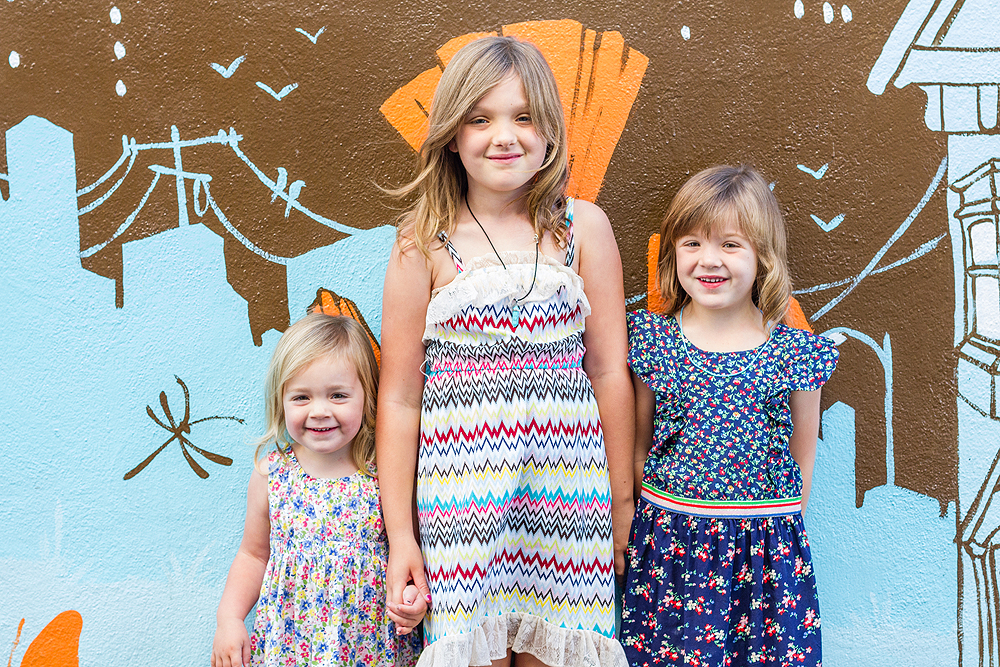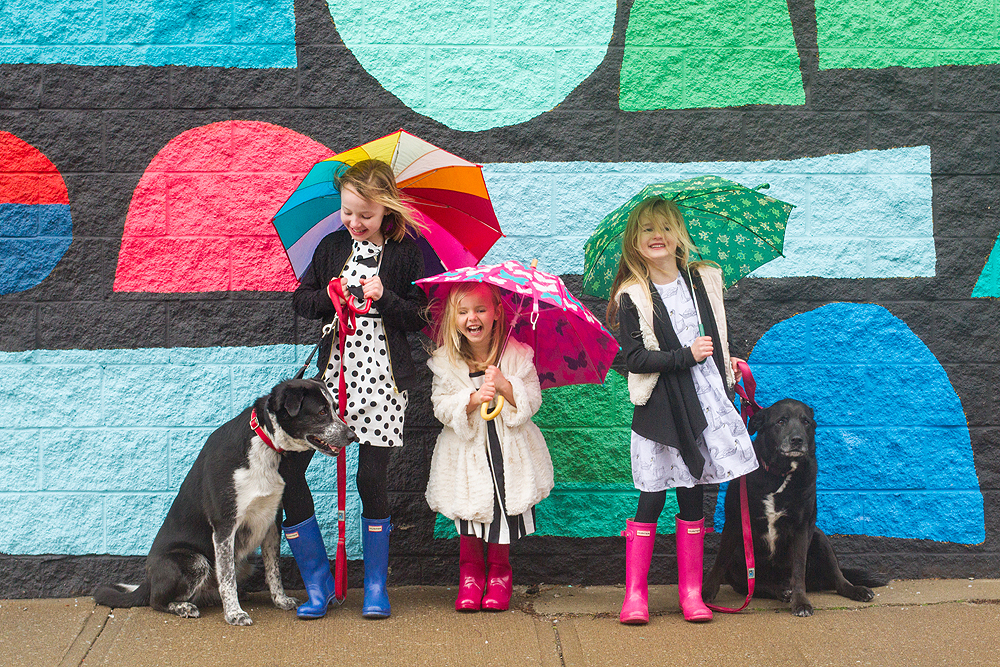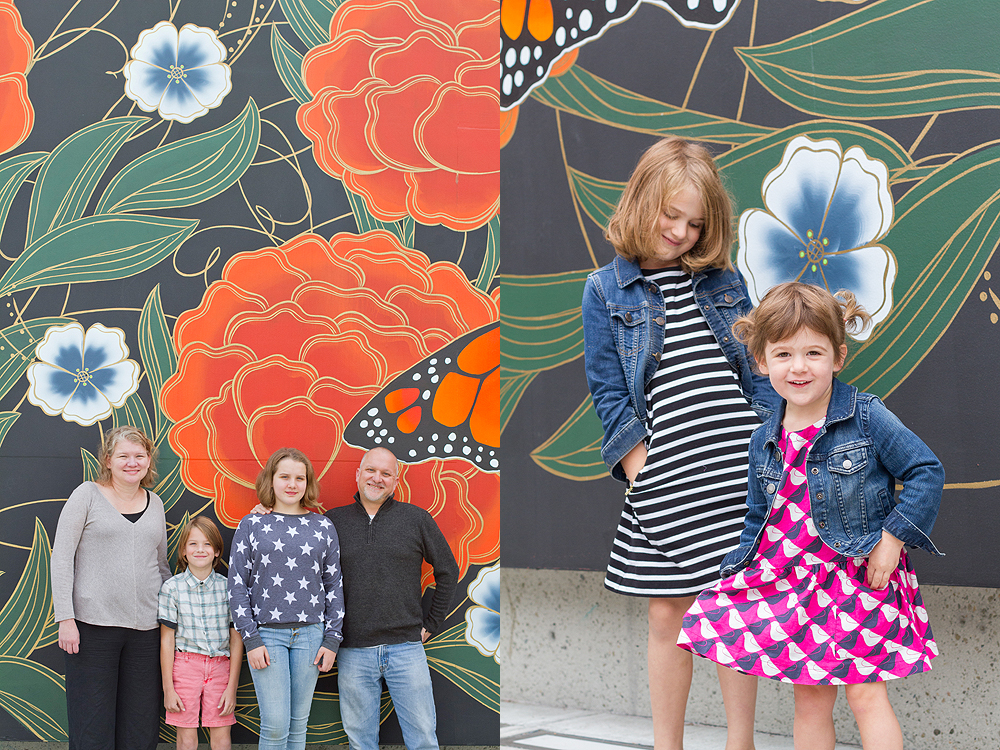 So, while not every shot here is technically a wall mural family portrait, I thought that title summed up what they're about as a collection of shots. Do you think those exceptions fit in, or would it make more sense to just include wall murals?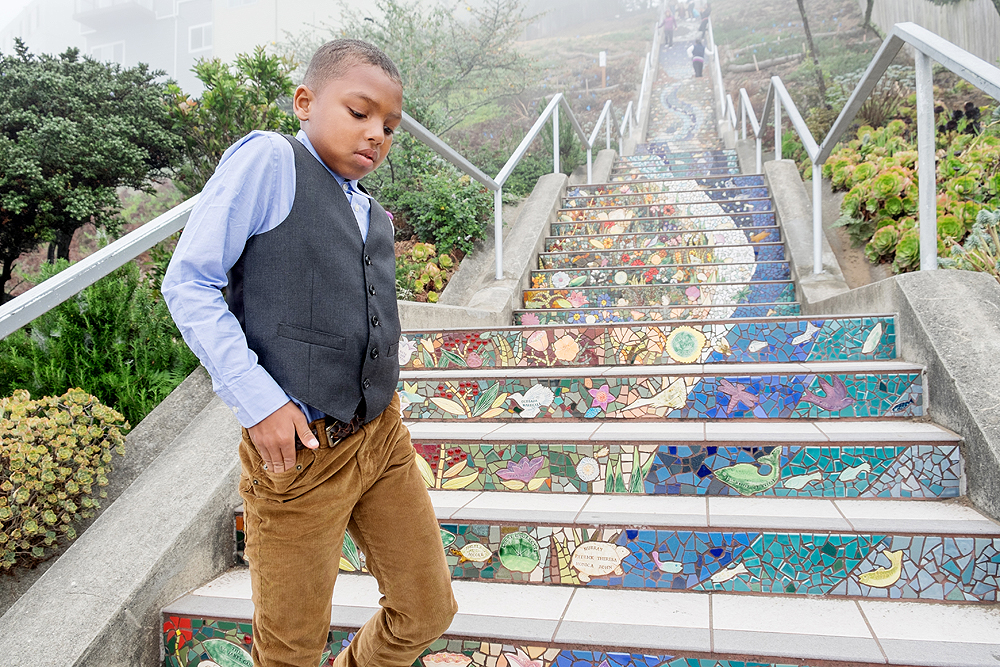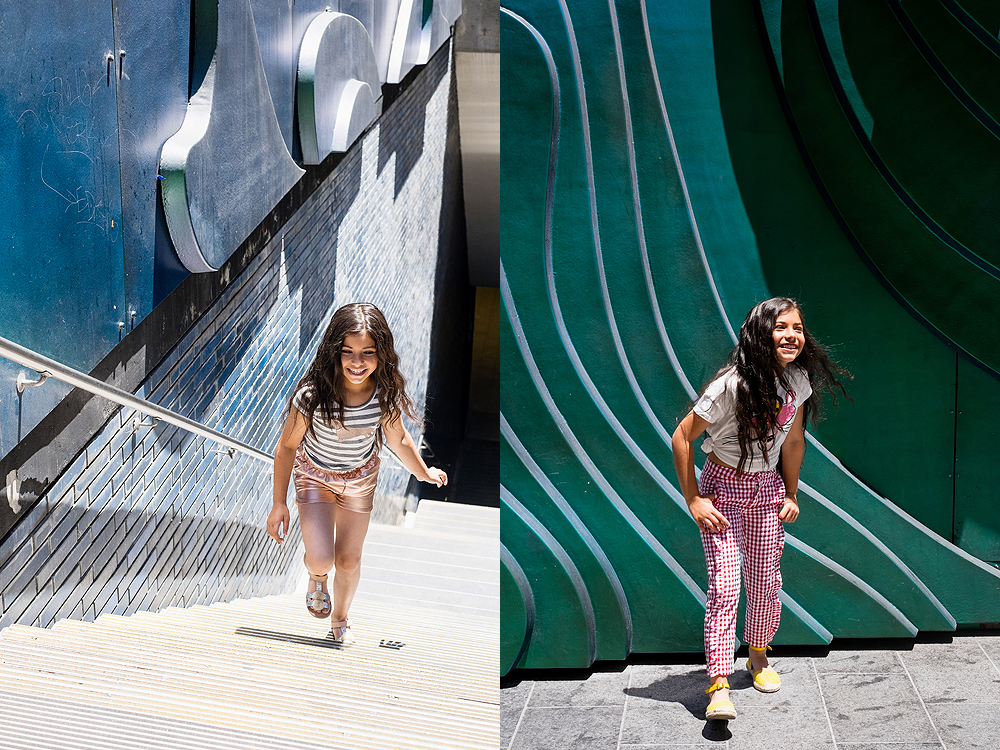 Wall Mural Family Portraits
What I love about a wall mural shoot is the sense of collaboration with another artist's work. Cities are really important to me. When I was at University of Michigan, I studied architecture my freshman year (before eventually majoring in film). I became fascinated with the use of space and its impact on human psychology. Cities are full of examples of this, so I really enjoy being in cities and creating photographs in them. There are things to observe and incorporate everywhere.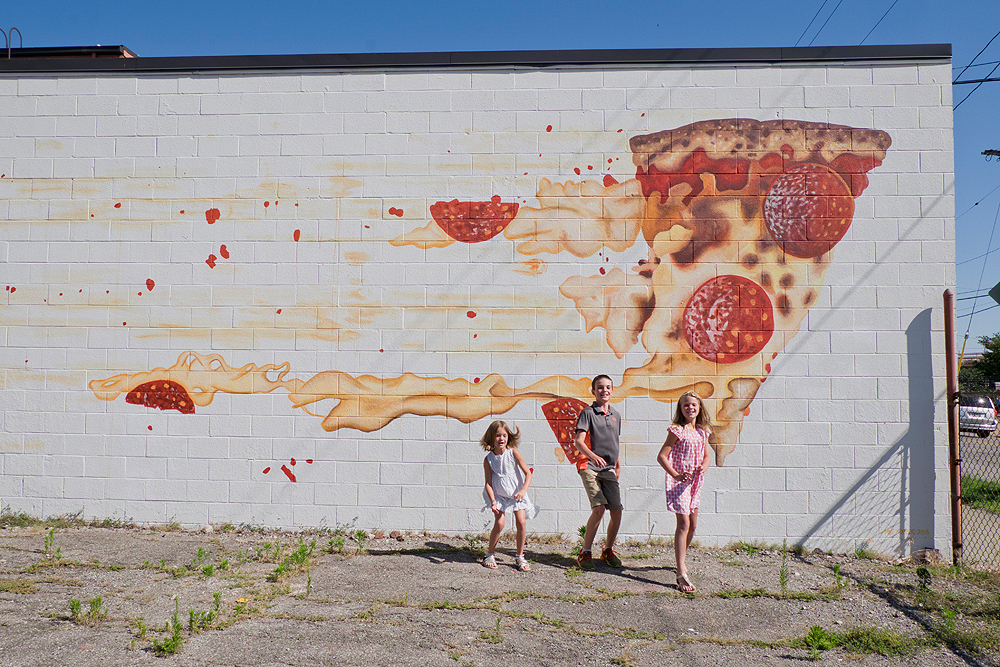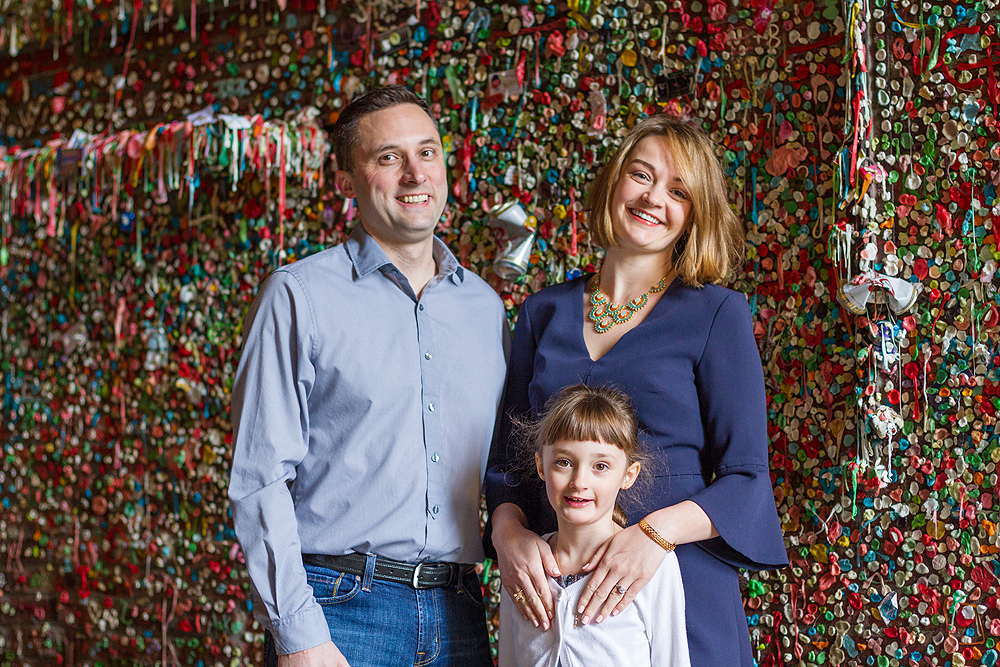 Public Art
Artists who use a large-scale canvas to enhance a city do it a great service, by providing public art with no barriers to entry. The Detroit Institute of Art has recognized the importance of making art accessible to people of all backgrounds. The museum has made it part of their mission to create a welcoming environment for all.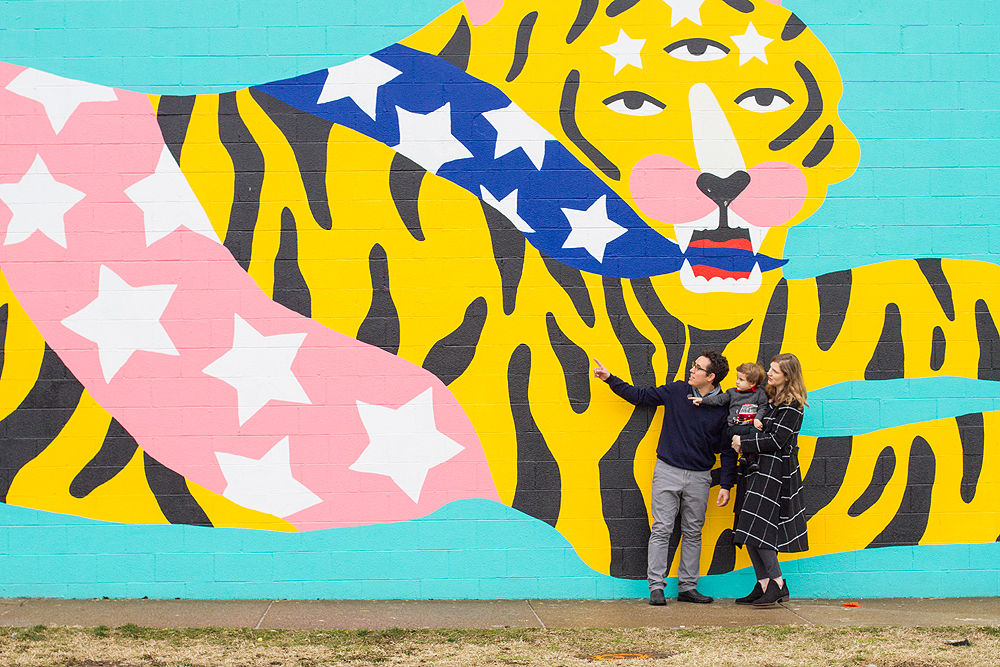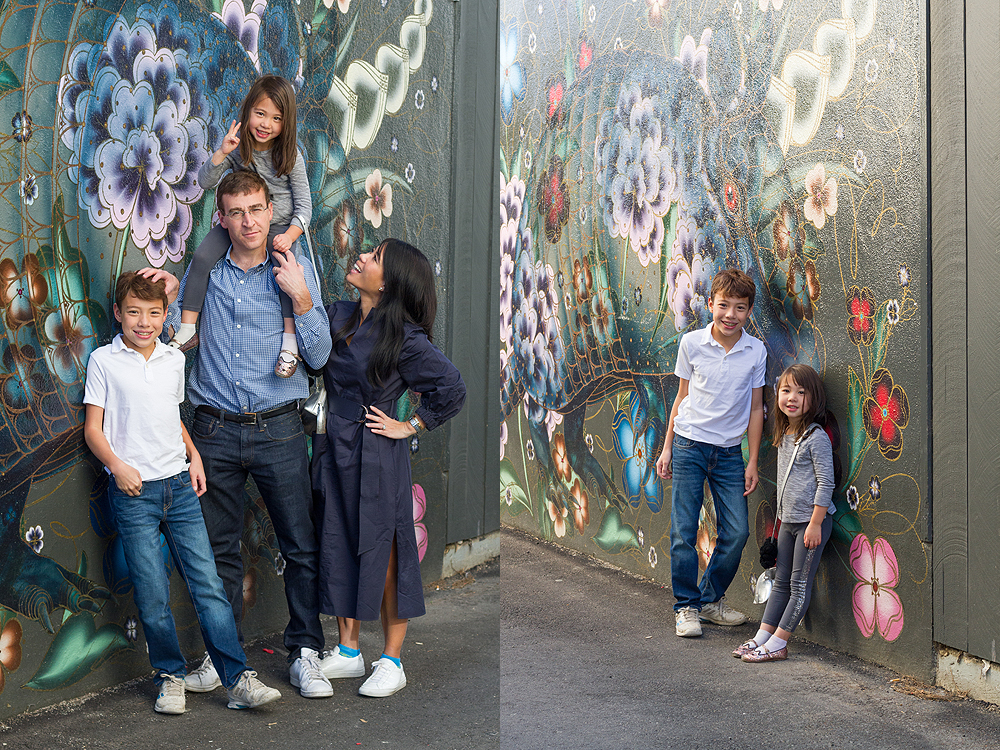 Wall murals don't just add color and vibrance to city blocks. They also open conversation and generate opinion the same way the walls of a gallery do, but without the perceived pretentiousness that can come from entering an institution. They make art more "everyday." It becomes part of people's commutes. And, it turns into something that can surprise and delight, as opposed to having to be sought out.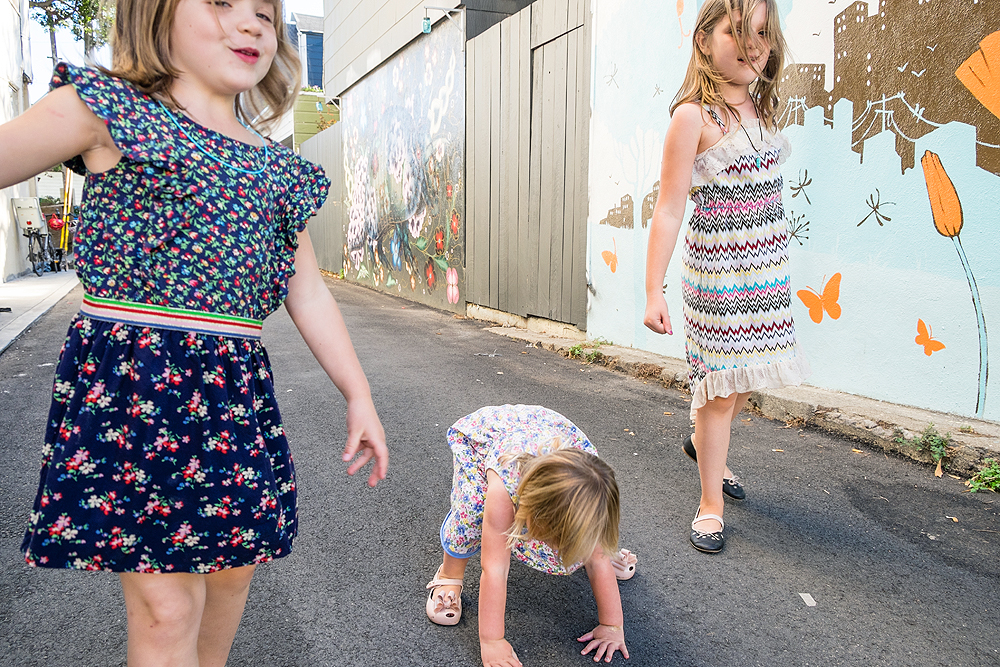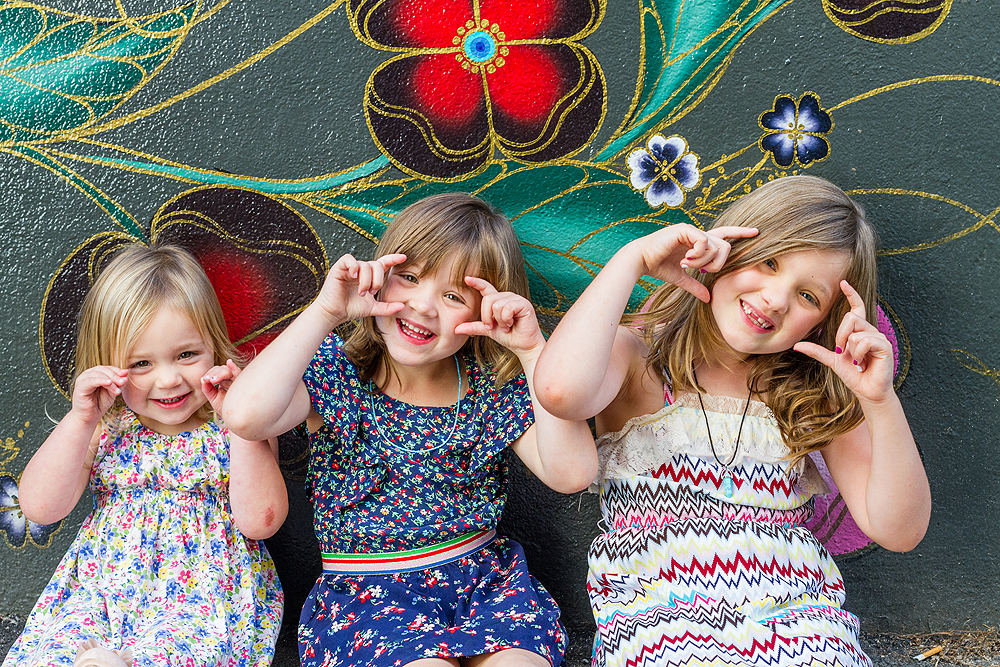 I admire how wall murals transform an aspect of a city space for the same reason I love incorporating amazing architecture into my photos. It's also just really fun to see kids dancing around in front of colorful things.
For families that really love wall murals, I was thinking it would be cool to do a different wall mural each year, and then put them together in one of these gorgeous matted print boxes. Wouldn't that be fun?
How do you like these photos? Pop me a line to let me know what you think!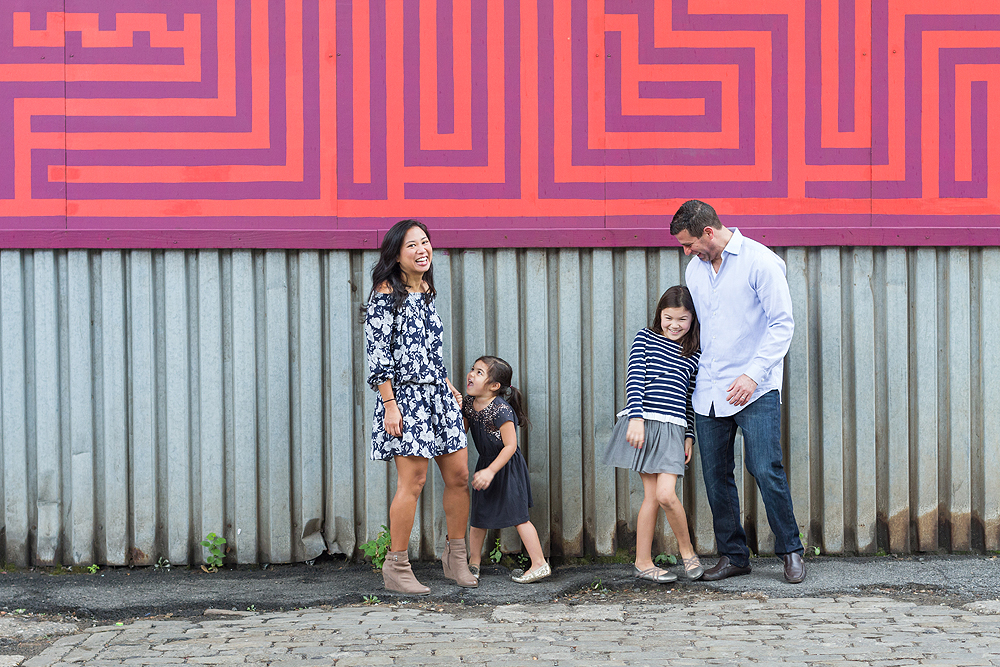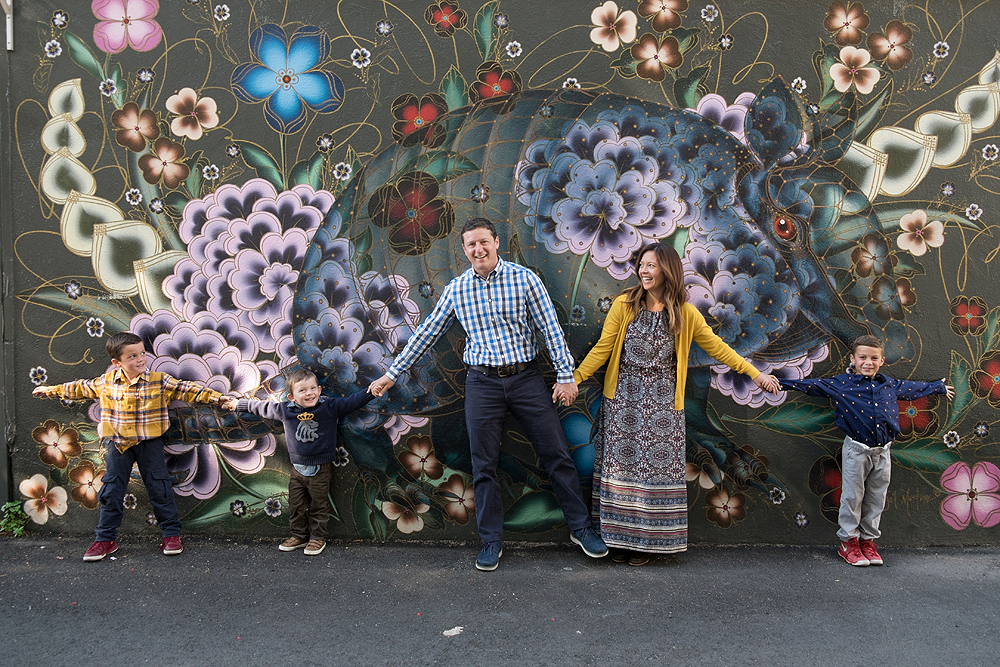 Check out more colorful shots in my portfolio. Want to know more about my style? Click here to read my full bio.
Photos shot on my Fuji X-T10 and on my Canon 7D, most with my 50mm lens.
All images ©Sarah Sloboda 2017.
This post contains affiliate links. Opinions are my own.
Pictured with blue and green art walls in downtown Oakland:
Calista Evangeline.